Summer in the city can feel so fleeting that it's important to make the most of every beautiful, sunny day we get. With both a preschooler and a new baby in tow this summer, these eight attractions are on our family's must-do list. (Plus three bonus free ideas!)
Canadian National Exhibition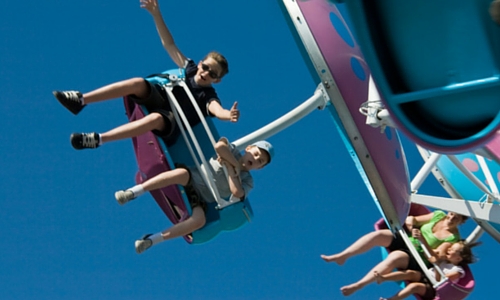 The quintessential end to summer in Toronto, no summer vacation is complete without a trip to The Ex. Before kids we'd enjoy taking in copious amounts of outrageous food, but last year I discovered a newfound appreciation for the farm pavilion and dedicated Kid Zone ride and attraction area.
There are so many great attractions for little ones, and organizers even have special washrooms with changing areas just for families. This year's CNE runs from August 19 – September 5.
Toronto Island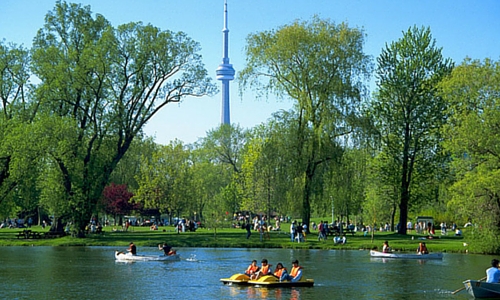 A favourite activity of ours last summer was riding bikes down to the ferry and heading across to the Islands for the day. Not only did it allow our family to get in a little exercise, but those sweltering days felt much cooler down by the water. Little ones get a kick out of the ferry ride over, and Centreville theme park offers a fun space for them to burn off any energy, while parents can enjoy a cold brew on one of the restaurants' outdoor patios.
Casa Loma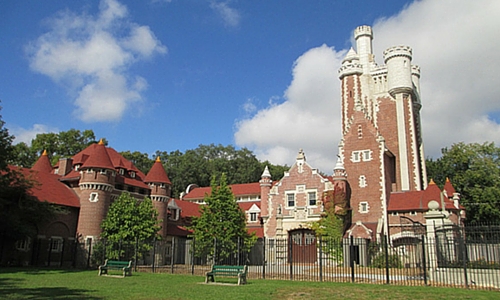 I've never met a child who enjoys walking and history as much as my oldest son does, so a trip to Toronto's most famous castle, Casa Loma, is on the books for our family this summer. If we're lucky, we'll score some free tickets from the local library, and pack a picnic to enjoy on the grounds after the tour.
Toronto/High Park Zoo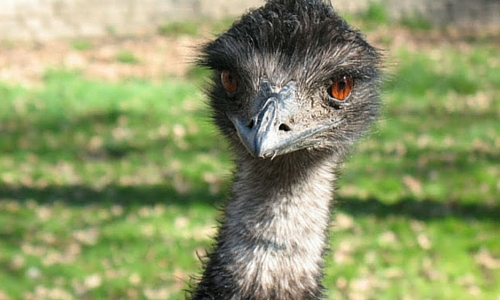 A family-favourite all year long, the Toronto Zoo's many trails are particularly more pleasant to walk (if slightly more crowded) during the summer months when the weather is fair. We always pack the carrier for when the bigger kid gets too tired to walk, and the zoo is super stroller-friendly.
In our family, Daddy enjoys the trips to the larger Toronto Zoo, while I get a kick out of the smaller (closer-to-home and easily public-transit accessible) High Park Zoo. It gives my little guy a chance to see some local animals (including the elusive capybara) up close.
ROM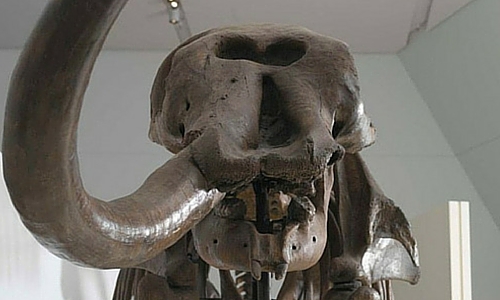 While not exclusively a summer activity, our family loves spending a day at the Royal Ontario Museum. It's a relatively safe space to let my oldest walk around independently, and we still haven't seen every exhibit—although the dinosaurs and bat cave are favourites.
There are plenty of washrooms with change tables, it's fully accessible, easy to get to via transit (Museum subway station), and there's a cafe on site for lunch. They offer family fun days and a summer camp for kids, among other family-friendly activities.
Ride the train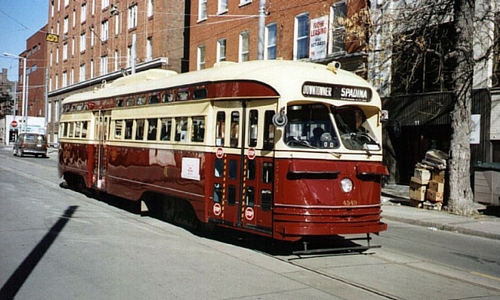 My little man can't get enough of riding the rails, and after a big train ride to Ottawa this spring, he's even more infatuated. You don't have to go far to enjoy a ride though. The Union Pearson Express (UP) offers a 30-minute ride one way and comes in at just $12 ($9 with a Presto card) for adults, with children under 12 riding for free!
If you want to keep things simple, a ride on the Red Rocket (a historic streetcar) is free for kids—and offers an air-conditioned ride for those super hot days. Make sure you get a seat at the front of the train for a view your little one will love.
There's also the York-Durham Heritage Railway in Stouffville and Uxbridge, the Halton County Radial Railway in Milton, and the Credit Valley Explorer Tour Train in Orangeville if you're looking for a day trip. We're also looking forward to a visit at the Toronto Railway Museum to see some historic engines.
Jay's game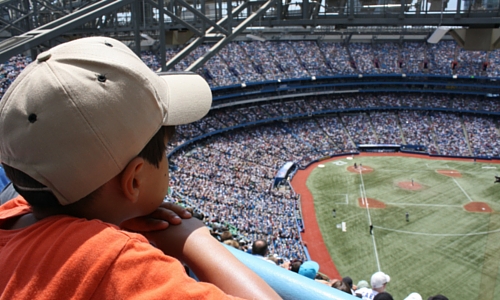 There's something so quintessential about spending an afternoon in the nosebleeds with the family, eating a hot dog or nachos and watching the game. Tickets are fairly reasonable depending on the day, and they host special kid events every Saturday home game for Junior Jays fans.
Canada's Wonderland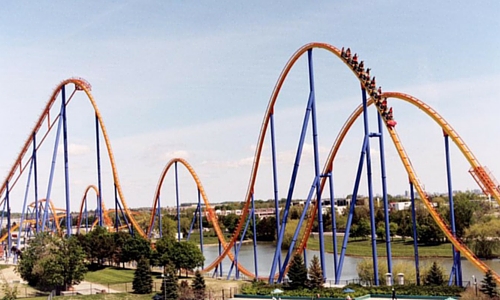 While still a bit too "grown up" for my little guys, Canada's Wonderland is a part of every Southern Ontarian's summer tradition growing up, and the perfect way for bigger kids to spend a fun-filled day. New for 2016, the Skyhawk is this year's must-try ride.
BONUS: FREE ACTIVITIES!
High Park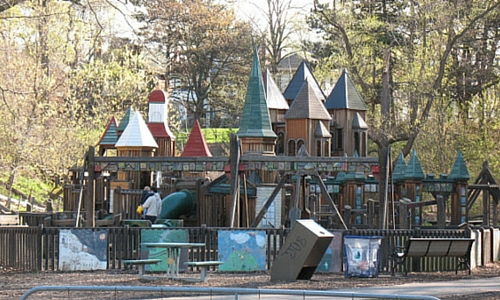 A real gem located in the west-end of the city, no Toronto summer is complete without a trip to High Park. Hop on the subway and head on over to High Park station, and pack your own lunch and snacks to make a day of it.
There are loads of playgrounds and walking trails, plus an outdoor pool complete with a twisty water slide. There's also a new splash pad that our little guy can't get enough of, along with shaded areas for parents to sit. If you want to splurge, a ride on the trackless train comes in at under $5 per person. Bring the family pooch along too for a romp in the off-leash dog park.
Camping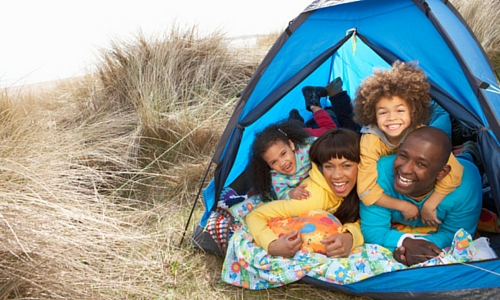 While you can hit up any one of Ontario's gorgeous provincial parks or family-friendly campgrounds near Toronto, you can also get in on the camping spirit by pitching a tent in your own backyard. My oldest has been begging to go camping for months now, but with a new baby in tow I'm hesitant to leave the creature comforts of home (and our routine) behind.
By compromising and setting up the tent (and perhaps a small campfire for some s'mores) in the backyard, my big boy can enjoy the thrill of the great outdoors while I can still easily meet the needs of the new little one.
St. Lawrence Market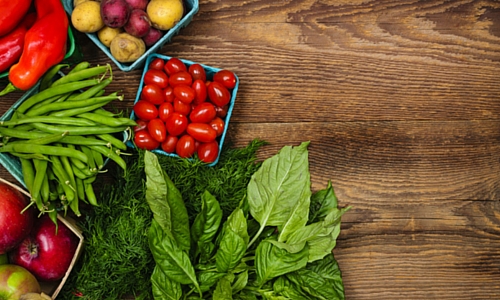 Located within walking distance of Union Station, spend a morning or afternoon at St. Lawrence market sampling all the delicious eats with your little one, while teaching them about local, seasonal foods. Going to the farmers' market every Saturday (and searching out a cookie) is a favourite activity of my 3.5-year-old.
If St. Lawrence is a bit too hustle and bustle for your tastes, why not check out the Toronto Farmers' Market Guide to find one in your own neighbourhood?
READ MORE LIKE THIS:
Keep informed with all of our summer fun coverage and find awesome family-friendly activities by searching our Toronto Amusement Centres and Fun Things to Do With Kids in Toronto directories!
Sign up for our newsletters to get parenting and family fun articles delivered to you!