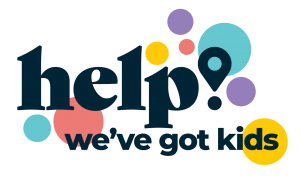 Help! We've Got Kids is Canada's first comprehensive online directory for parents and caregivers. Founded in 1994, we have become a one-stop shop for activities, events, and products for kids and families. We also offer online listings of local family-friendly events and tips from experts. We have national and city-specific content for Toronto and the Greater Toronto Area. We're working toward expanding to Ottawa, Calgary, and Vancouver.
Who Are We?
We are a Toronto-based collective of writers and staff members who work hard to find and recommend all things for kids in the Greater Toronto Area and across Canada.
We maintain an extensive Toronto and GTA directory of businesses offering services for kids and caregivers—from piano lessons to birthday party venues to preschools and much more. We also have a Toronto kids' events calendar, updated daily, and a Toronto newsletter with a weekly round-up of our favourite things to do every weekend. Our articles cover local things to do with kids and practical parenting information.
Help! We've Got Kids is part of the SavvyMom Group, which includes SavvyMom, UrbanMoms and The Baby Post.
Our Core Team
President: Kevin Bartus
Vice President, Content: Natalie Milne
Manager, Content & Product: Shannon Kelly
Account Managers: Caitlyn Araya, Ally Lazare
Learn More
Want to work for us? Check out our job openings. If you're interested in freelance writing or advertising, contact us directly.
Have a business that offers services to kids and parents in the GTA? Advertise with us.
Find us on social media:
Twitter @helpwevegotkids
Instagram @helpwevegotkids
Facebook @helpwevegotkids
Pinterest @helpwevegotkids