When back-to-school approaches, it's time to gear up for fall with jackets, hats, and layers. Whether you've got a dapper dresser, a pint-sized hipster, or a casual kid who needs practical outerwear that's stylish, too, we've got you covered.
Check out these cool new fall jackets for kids and get your little one suited up for the autumn weather.
Be sure to look for sales on these items—we've listed the full retail prices, but you can find some of these jackets for up to 50% off!
Fall Jackets for Girls
Motorcycle jackets are all the rage this fall, and while once upon a time they may have been for boys, these days girls are rockin' them too. Another fall trend is the quilted "field jacket" for boys and girls—and a utility jacket like this affordable one from The Children's Place (#1) is a great basic addition to any girls wardrobe.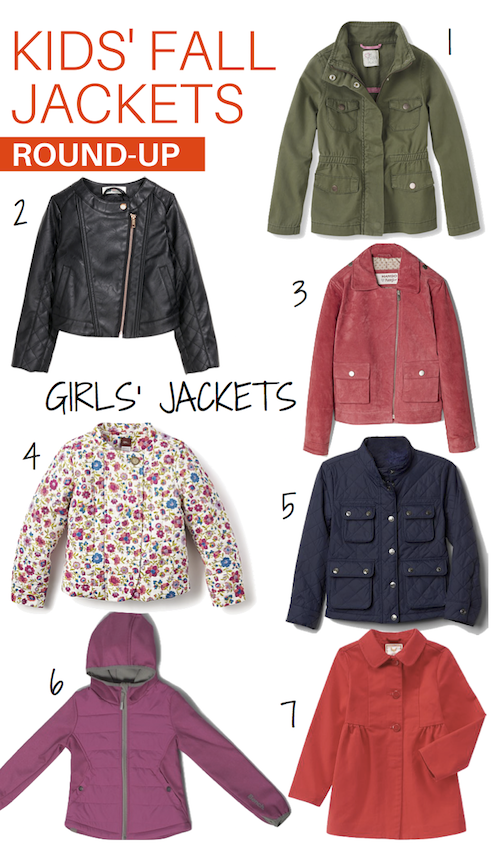 1. The Children's Place Long-Sleeve Utility Jacket $44.95
2. H&M Biker Jacket $34.99
3. Mango Suede Jacket $149.95
4. Tea Collection Mercado Rodriguez Jacket $59
5. Gap Quilted Field Jacket $54.95
6. Bench Spacedust Jacket $129
7. Gymboree Peacoat $59.95
Fall Jackets for Boys
It seems every kids' clothing shop and department is featuring a bomber jacket right now; we love the J. Crew jacket (#1) featured here—it's the perfect combo of stylish and casual. And, as for the girls, motorcycle jackets are trendy, and this one from Tea Collection (#4) is classic, too. It never hurts to opt for a goes-with-everything jean jacket or a water-resistant anorak.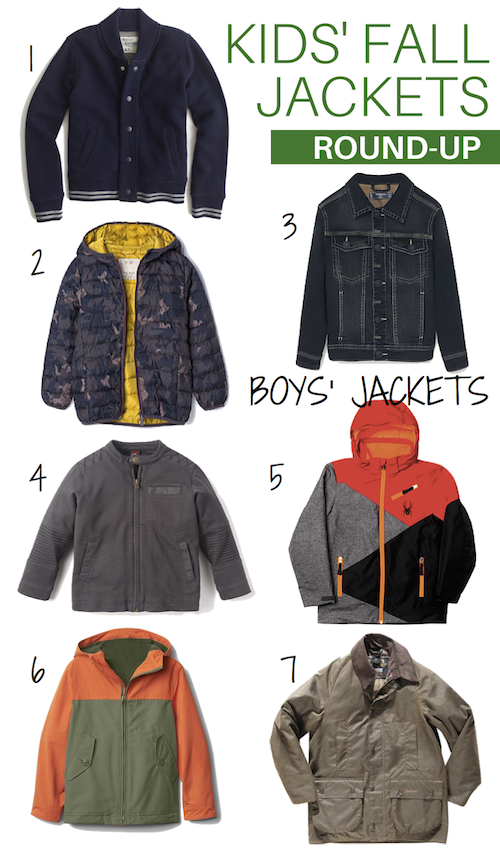 1. J. Crew Boys' Cotton Bomber Jacket $101.50
2. Zara Quilted Jacket With Hood $35.90
3. Mango Denim Jacket $59.95
4. Tea Collection Moto Zip Jacket $59
5. Spyder Ambush Jacket $170
6. Gap Colorblock Anorak $72
7. Barbour Classic Beaufort Waxed Jacket $325
READ MORE LIKE THIS:
Dress your little fashionista on a budget: how to create a "capsule wardrobe" for girls.
Score a bargain with 15 smart ways to save on back-to-school shopping for clothing and supplies!
Get our ultimate back-to-school checklist so you don't miss a thing leading up to the new school year!
Browse our Toronto children's shoe shopping directory.
Sign up for our newsletters to get parenting and family fun articles delivered to you!