Fall is here! And now that school's in full swing and the leaves are starting to change, it's time to take those layers out of storage and restock autumn boots, scarves, hats, sweaters, and jackets.
Here are some stylish new jackets for Canadian kids this fall, from fashion-forward finds to practical outerwear—most of it for less than $50.
Girls' Jackets
Whether you have a mini fashionista or a kiddo who loves to play rough outdoors (or both), keep her warm and well-dressed this fall with cute styles.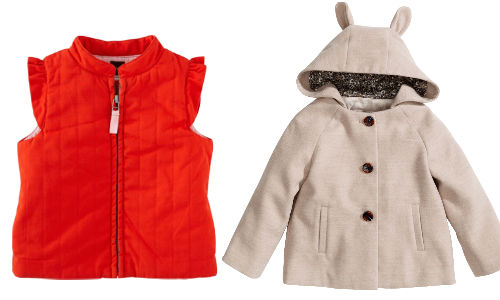 left:
Clotilde Quilted Vest – Tea Collection, $45
right:
Coat with Hood – HM, $39.95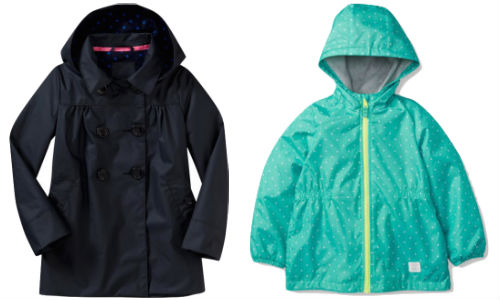 left:
Rain Coat – Gap Canada, $52.95
right:
Polka-Dot Lined Jacket – Carter's, $28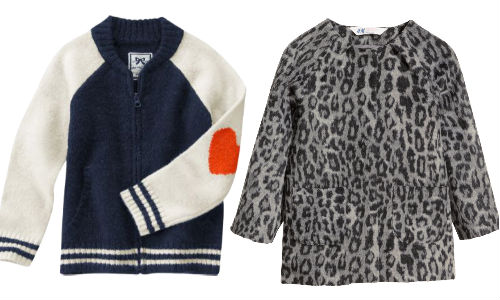 left:
Heart Elbow Varsity Sweater Jacket – Gymboree, $46.95
right:
Wool Blend Jacket – HM, $34.95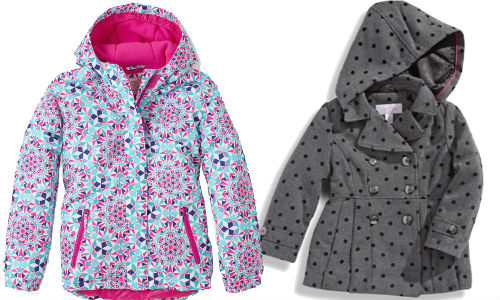 left:
Tech Jacket – The Children's Place, $89.95
right:
Jessica Simpson Dotted Trench – The Bay, $80
Boys' Jackets
We love the new styles for boys this year. Spiffy trenches that look great paired with sneakers, lined plaid coats, and hip motorcycle jackets. Who says it's more fun to shop for girls?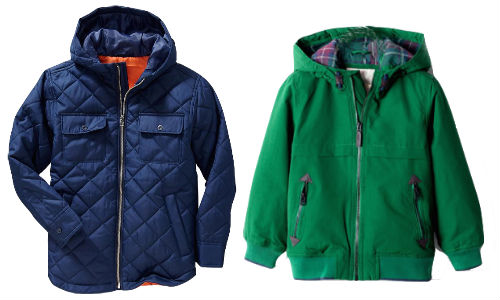 left:
Boys Quilted Hooded Jacket – Old Navy, $44.94
right:
Combined Jacket – Zara, $45.90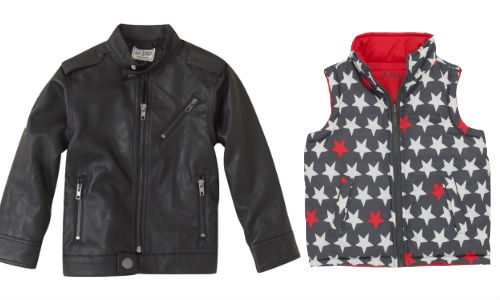 left:
Motorcycle Jacket – The Children's Place, $49.95
right:
Reversible Vest – Hatley, $54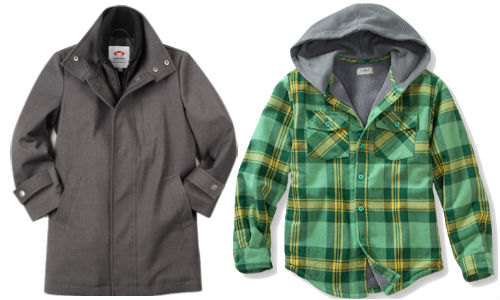 left:
Appaman Gotham Coat – available from Canadian Appaman dealers, $113
right:
Fleece-Lined Hooded Flannel Shirt – LL Bean, $44.95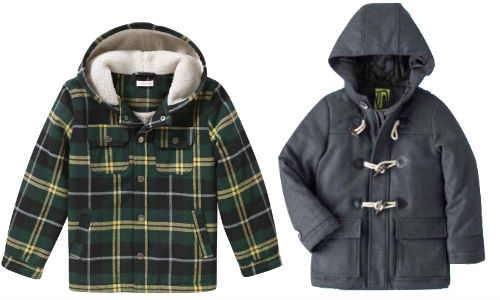 left:
Plaid Flannel Jacket – Joe Fresh, $29
right:
Stormz Boys Faux Wool Jacket – Sears, $49