The kids are back in school, the weather has started to cool, and Starbucks has been serving Pumpkin Spiced everything for a few weeks now—it's officially Fall. The season of apple picking, pumpkin patches, warm drinks, and cosy sweaters is upon us. And we're all about embracing everything fall has to offer.
So instead of starting your cold-weather hibernation early, why not enjoy the last bit of warm-ish weather? Plan a fun fall activity that will get you outdoors and that your kids will love. Or head inside for an entertaining afternoon with the family. Here are our favourite things to do this fall with kids in Toronto.
Centreville
If you didn't have a chance to take the kids to the island this year, it's not too late. Centreville is open on weekends until the last weekend of September. Take advantage of shorter lines for all of the rides and attractions to entertain little ones, including kiddie coasters, an antique carousel, pony rides, bumper cars, antique cars on tracks, flying bumblebee ride, the Centreville Train, log flume ride, and the Sky Ride high above the park. Read more.
Mindful Makers at the AGO
The perfect way to cap off a visit to the AGO, the new Mindful Makers makerspace is a wonderful place for the kids to explore their creative impulses. Kids can build, create, and experiment with recyclable materials like paper, cardboard, wood bits and, paper straws. As always, admission is free for visitors under 25. Read more.
Pirate Life
Have you set sail on the high seas of Lake Ontario yet this summer? Well, thanks to Pirate Life, it's not too late! The 45-foot Island Rouge is still sailing until the end of October. So grab all your swashbucklers and head down to the Waterfront for an epic adventure full of sailing, cannons, pirates and so much more! Read more.
Head to a pumpkin patch
Is there anything more typically fall than heading out to a pumpkin patch to get your pumpkins for Halloween? And with so many fun activities and things to do once you make it to the pumpkin patch, you can make it a really fun weekend outing for the whole family. You may have to travel a bit farther outside the city, but once you set eyes on field after field of bright orange pumpkins, it will definitely be worth it. Check out our picks for the best Toronto-area pumpkin patches and corn mazes. Read more.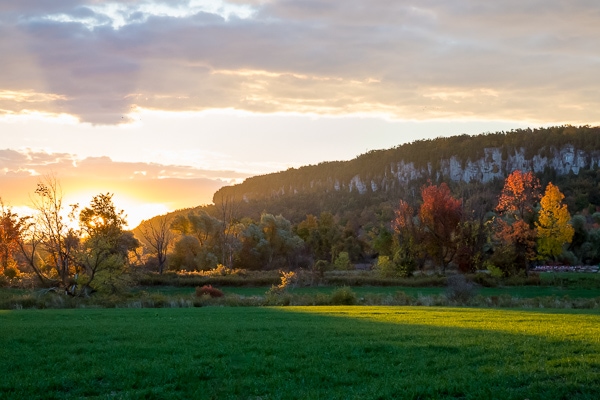 See the fall colours at Mount Nemo
About an hour's drive away from Toronto is one of the best places to see the amazing fall colours. Mount Nemo is a favourite among hikers, a peaceful sanctuary with a view that stretches all the way to Toronto. On a clear day, you can see the CN Tower! Read more.
Wildlife Photographer of the Year Exhibit
If you've got a wildlife lover or a budding photographer at home, don't miss out on the Wildlife Photographer of the Year Exhibit, returning to the Royal Ontario Museum on November 23. The exhibit is the longest-running, and most prestigious, nature photography competition and this will be its seventh year at the ROM. Running until March 29, 2020, this exhibit is a can't miss. Read more.
Fall Festivals
Get outside and enjoy a good old fashioned wagon ride while the kids get up close and personal with farm animals at a fun fall festival. Both Riverdale Farm and Black Creek Pioneer Village are having fall festivals. And if you venture outside of the city, there are even more options to explore throughout the GTA. Take a look at our picks for this years can't miss fall festivals. Read more.
Canada's Wonderland
If you and your kids are looking for a bit of a thrill, head to Canada's Wonderland before it closes for the 2019 season. The park will be open on weekends until October 27th. And if your kids are a bit older and braver, you can visit the park starting on October 4th for its annual celebration of all things scary, Halloween Haunt. Read more.
See a movie
If movie theatre popcorn isn't enough of a reason to head to the theatres, maybe these new releases will be! Abominable, an epic adventure that spans the streets of Shanghai to the Himalayan Snowscapes, hits theatres September 27. Or get spooky with an animated version of The Addams Family, coming to theatres on October 11.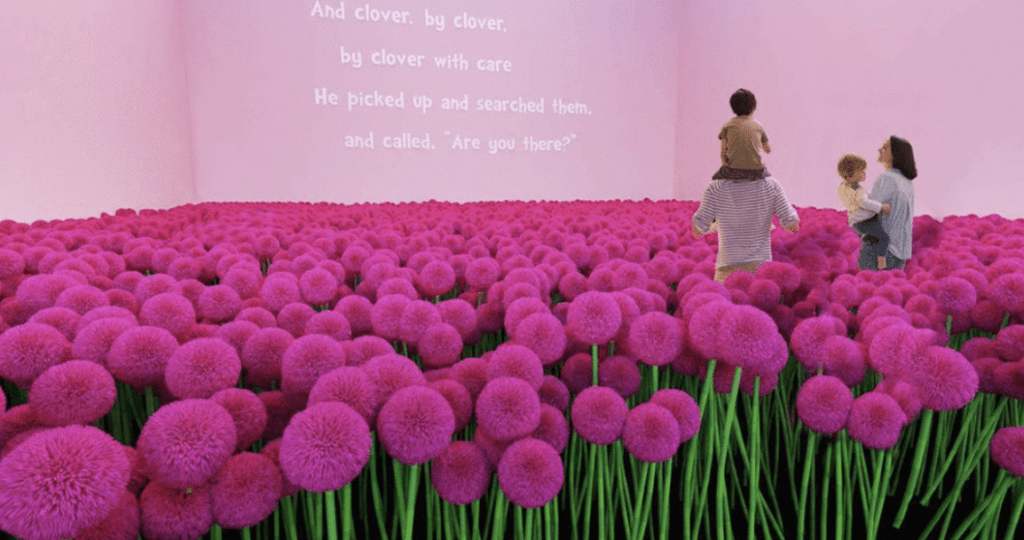 The Dr. Seuss Experience
A forever favourite comes to life, The Dr. Seuss Experience is an imaginative and interactive immersion into the wondrous world of Dr. Seuss! There are nine different rooms for you and the kids to explore that lead you through the books and characters you know and love. Swing among Truffula Trees from The Lorax, walk through towering clovers and see if you can hear a Who from Horton Hears a Who!, and stroll through a balloon-filled maze from Oh, the Places You'll Go! The exhibit opens on October 26 at Square One in Mississauga. Tickets go on sale September 16. Read more.
Go apple-picking
What better way to celebrate the return of fall's favourite fruit than with a family day trip to pick your own apples? And after spending the day picking apples on the farm and enjoying apple cider, you can head home and make your own apple crumble. Sounds like the perfect fall day. We've rounded up a handy list of pick-your-own apple orchards in the GTA to help you find and plan your apple-picking adventure. Read more.
Nuit Blanche
Wrap the kids up warm and get ready for some amazing experiential art at this year's Nuit Blanche event. On October 5, Toronto transforms from sunset to sunrise when hundreds of artists share their exhibits across the city. This year's theme is Continuum and nine of the art projects will remain on display through October 14. Read more.
The Word on the Street Festival
What's better than a festival that celebrates literacy and all things reading? On September 21 to 22 at the Harbourfront Centre, The Word on the Street returns for another weekend of fun and books. Kids can enjoy readings from some of their favourite authors, music circles, interactive science experiments, a CreatureMaker workshop and so much more. Read more.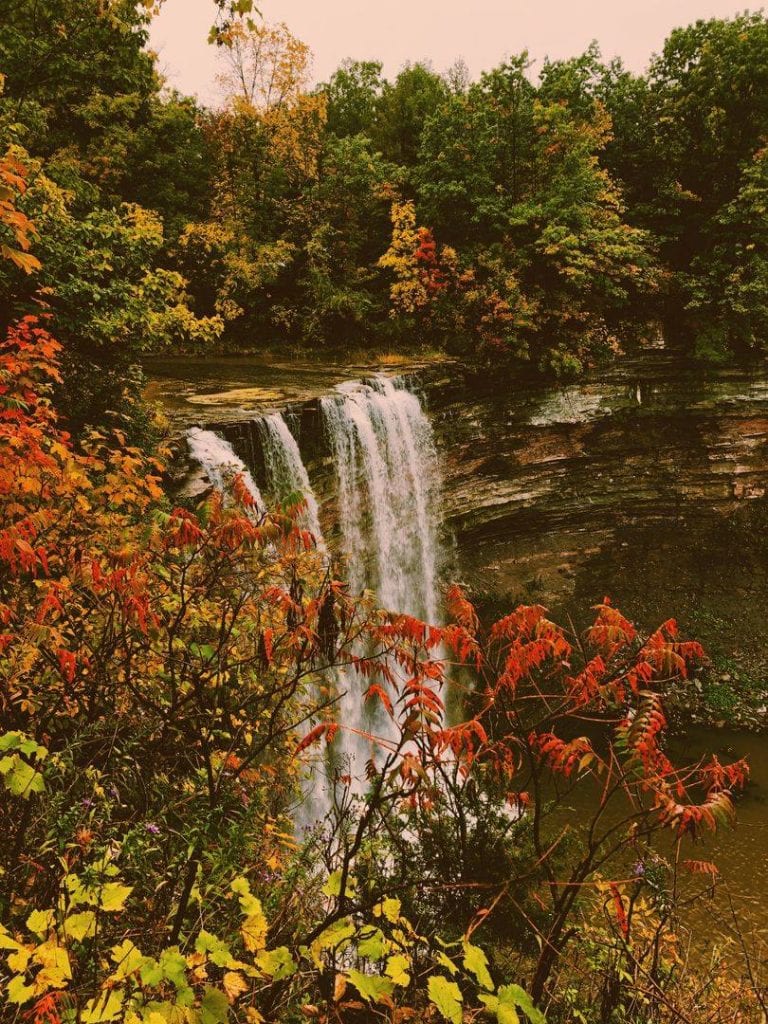 Ball's Falls Thanksgiving Festival
The Ball's Falls Thanksgiving Festival is the perfect excuse to get out for a hike and some added fun with the family. With over 150 juried artisans and food vendors, live entertainment and fun demonstrations, a hike to the beautiful Ball's Falls will be just the start of a day full of fun. Read more.
Harvest Apple Festival at Evergreen Brickworks
It's harvest season and Evergreen Brickworks is celebrating. Experience the best the apple harvest has to offer—we're talking pies, pastries, jams, jellies, and other delicious treats. Stop by the Not Far From the Tree's booth and learn how to run the press and make fresh apple cider. Enjoy a hard cider, while the kids dance to the folk tunes of Onion Honey. Read more.