NOTE: Due to rapidly developing health concerns, many events are being cancelled or postponed for March 2020. Check websites, social media, or call ahead to find out if the event will take place as planned.
---
March break sneaks up on us every year. We start making lists of ideas in January and then, suddenly, it's mid-March and we're scrambling for last-minute camp spots or to fill those days with fun activities—preferably free or reasonably priced ones!
Thankfully, in Toronto, the list of awesome family activities for March Break 2020 is a mile long. Here are our favourite free things you can do this March break.
Find More in the Events Calendar
Festivals & Events
Mark your calendar for these free events happening during March break.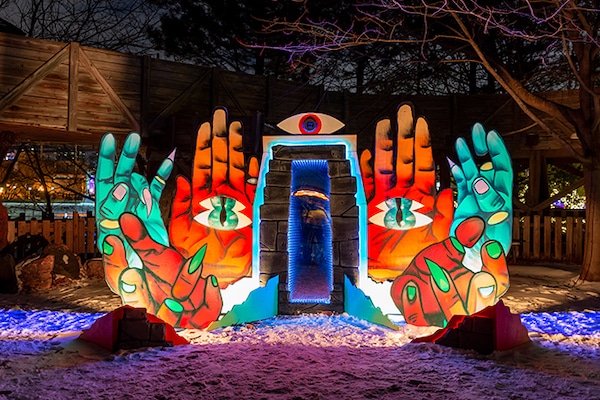 Sugar Shack TO
DOWNTOWN • Sugar Beach (Jarvis and Queen's Quay), transforms into a Quebec-style cabane à sucre during this annual fun family event, March 14–15, featuring maple taffy on snow, traditional French Canadian music, and Québécois food.
Ontario Place Winter Program
DOWNTOWN • Head to Ontario Place through March 29 for the Winter Light Exhibition and a bonfire with s'mores (Friday–Sunday).
Toronto Storytelling Festival
YORKVILLE • This monthlong festival has two family-friendly storytelling events during March break: the Katari Japanese Storytelling Show (Bloor & Yonge, March 14) is free with advance reservations. A second event, Pigs and Princesses at Bloor & Lansdowne (March 15) is $5 entry for children.
Museums & Galleries
Take a field trip during March break and get hands-on with art, music, and science at these free exhibits and workshops.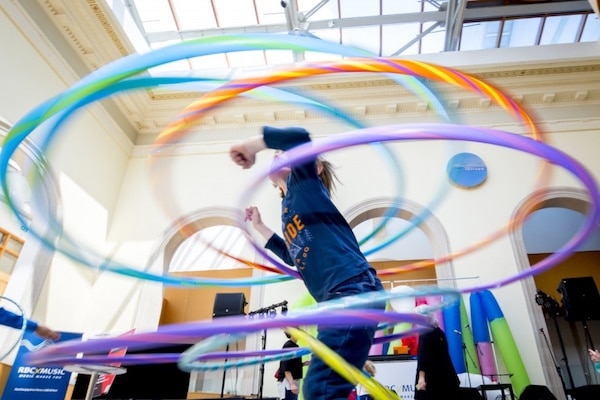 March Break at the AGO
DOWNTOWN • Kids and youth always get in free at the AGO! March break family activities for 2020 (March 14–22) include lots of magic-themed fun inspired by the Illusions: The Art of Magic exhibit, including a magic trick lab and interactive magic stage, plus kid-friendly artist talks and musical performances.
MOCA March Break Sound Workshops
BLOORDALE/JUNCTION TRIANGLE • Using everyday objects and audio instruments, explore sound as a material energy and create sounds inspired by the weather. The March 16–20 drop-in audio-arts workshop at the MOCA's new Junction Triangle location is open to participants of all ages.
March Break at the Village
NORTH YORK • Kids 13 and under are free at Black Creek Pioneer Village during March break, March 16–22. Solve the case of Sherlock Holmes and the Sinister Secret: hunt for clues interview villagers and suspects. Then check out the Maple Syrup Show and sugar shack.
Allan Gardens
DOWNTOWN • On a cold March day, it can be lovely to wander the tropical and arid greenhouses of this indoor garden conservatory, with blooming orchids, hibiscus, banana plants, and succulents. Spring flowers are in bloom now. It's free year-round and open daily.
Legislative Assembly of Ontario
DOWNTOWN • At this annual March break program at Queens Park, kids ages 6–10 can do a scavenger hunt in the historic Legislative building, learn about provincial parliament, do some arts and crafts, and even dress up in Parliament robes. Takes place March 16–20.
Parks & Nature
Explore the last gasp of winter and the first signs of spring — including maple syrup activities — in and around the city!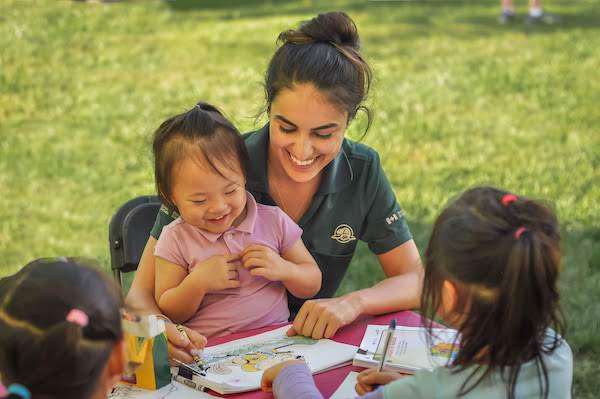 Rouge Park Guided Walks
SCARBOROUGH •  Themed, guided nature walks take place throughout the year on Wednesdays, Saturdays, and Sundays in Rouge Park. (Note: some are adults-only.) During March break, a Club Parka hike for ages 3–6 and two family-friendly (and dog-friendly) walks are scheduled for March 15 and 18, respectively.
Evergreen Brick Works
MIDTOWN • Free, daily drop-in activities at Evergreen Brick Works include scavenger hunts, play in the Children's Garden (weekends), hands-on nature activities, and walks through the beautiful Don River Valley park.
Riverdale Farm
CABBAGETOWN • This 7.5-acre working farm in the city is open daily year-round, with free admission. See pigs, chickens, goats, horses, and sheep and tour the barns. Farmer demos take place at 11:30 daily.
Public Skating Rinks
VARIOUS LOCATIONS • A handful of skating rinks have closed for the season, but many local rinks will be extending their public skate hours to weekdays during March break. Check the schedules at your local rink.
Public Indoor Pools
VARIOUS LOCATIONS • City of Toronto indoor pools have added leisure swim hours during the week of March break. Find your local pool for details.
Music, Arts, and Crafts
Find free cultural programs throught the city at libraries, shops, and public spaces.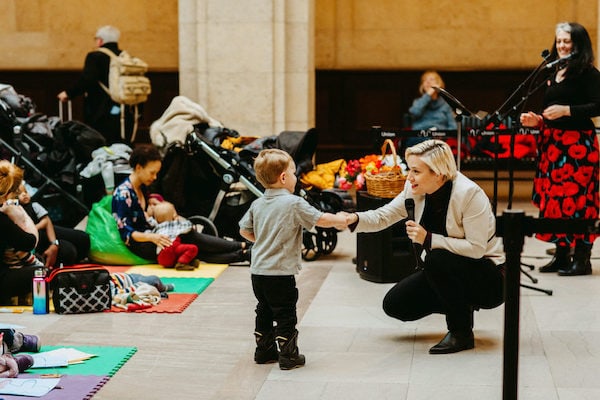 Toronto Public Library Drop-In Programs
VARIOUS LOCATIONS • Toronto Public Library branches have 300+ free programs for kids and teens planned every day during March break. They include puppet shows, plays, craft workshops, STEM programs, movies, magic shows, and more. Search by your local branch to find out what's on.
Indigo Kids' Break
VARIOUS LOCATIONS • Select Indigo and Chapters stores are hosting free, hands-on kids' workshops, March 16–20. Each day is a different theme—crafts and drawing, video games, science experiments—inspired by brands carried in the stores.
March Break at Union Station
DOWNTOWN • Head to the west wing of Union Station for free performances and programs during March break: two creative movement workshops on Tuesday, March 17, and an opera program for kids on Wednesday, March 18.
Power Kids: Fairytale Remix
DOWNTOWN • Head to the Power Plant Gallery for a free sock-puppet-making workshop inspired by the folkloric work of artist/performer Naufus Ramirez-Figueroa on March 15. For ages 7–12; with parent/caregiver.
Registered Programs
These free programs require advance registration and take place over two to five days of March break week. Most are around two hours long per day. You must sign up for all sessions.
Magic Camp with WonderPhil
SCARBOROUGH & DOWNTOWN/FORT YORK • Learn master tricks from a professional magician at this five-day magic program (March 16–20) at three Toronto Public Library branches. Participants must commit to all five two-hour sessions. For ages 7–12.
Comic Arts Camp with Freeze DNA
SCARBOROUGH • Staff from Freeze DNA Book Book Publishing will teach kids the fundamentals of drawing cartoon and comic characters at two Toronto Public Library branches in Scarborough. Participants must sign up for all five two-hour sessions, March 16–20. For ages 7–12.
Ancient Board Games
EGLINTON WEST • Learn how to play some of humanity's oldest games and make your own games to take home during this two-day (March 17 & 18), 90-minute workshop at the Maria A. Shchuka library branch. For ages 8–12.
Video Game Creation Camp
EAST YORK • During this weeklong STEM camp (March 16–20) at the Toronto Public Library, kids will learn how to storyboard and come up with a video game idea, draw and model the game characters, and program the characters. For ages 9-12.
Swallowing Clouds Arts Workshop
QUEEN WEST/PARKDALE • At this weeklong creative-arts camp (March 16–20) at the Toronto Public Library's Parkdale branch, kids will use improv, storytelling, arts and crafts and movement to create a unique work of dance theatre. For ages 8–12.