Let your kids cook up something special. You'll find a variety of kids' cooking and baking classes, camps and birthday parties to get your budding chef off on the right foot.
This list of the best cooking programs for kids in Toronto is based on user reviews and page visits to providers of kids' classes, camps, and birthday parties in Toronto & the GTA in our online directory. See who made the cut!
1. Chocolate Tales
Chocolate makes every party better. Chocolate Tales offers chocolate-making experiences for kids and teens (ages 4–16), including classes, camps, and birthday parties. You can also rent fun dessert-making or food equipment, including chocolate fountains and snow-cone makers, for your next DIY party. Learn more.
2. Rooks to Cooks
Rooks to Cooks culinary school has cooking programs for students ages 6 and up, as well as summer camps at 12 locations across the GTA. Classes are hands-on, educational, and fun. You can also book your child's next birthday party at your home or venue, which includes two professional chefs, all ingredients, set-up and clean-up. Learn more.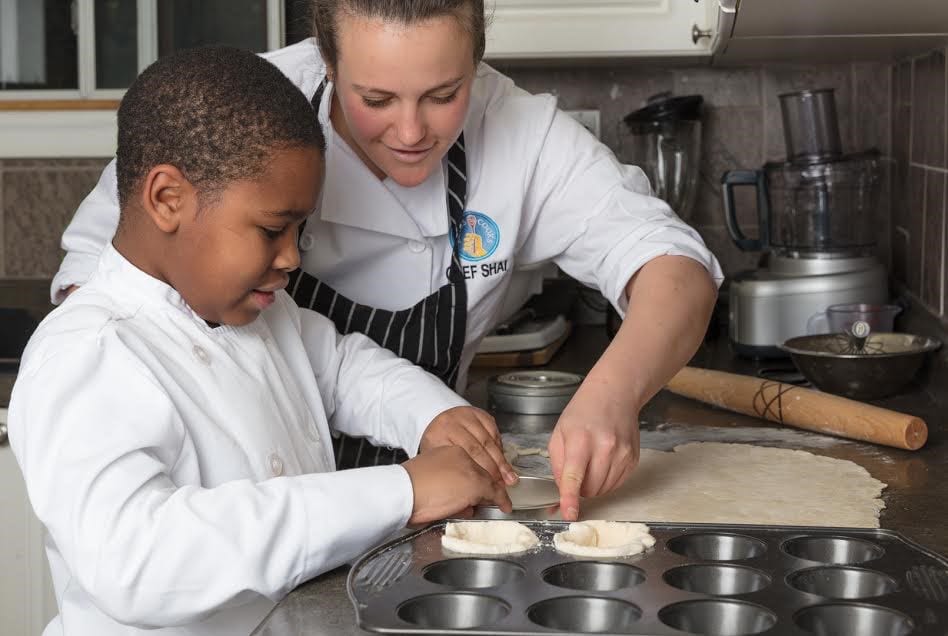 3. The Chef Upstairs
At these interactive programs, kids and teens learn the basics of food preparation, cooking techniques, and healthy eating. Best of all, they'll learn to create great food. Camps are available. Birthday parties are customized, so your child can learn to cook a favourite dish or decorate a favourite dessert. The Chef Upstairs is allergy-friendly and 100% nut-free and peanut-free. Learn more.
4. McCall's School of Cake Decorating
McCall's School of Cake Decoration has been offering cake decorating classes since 1976. It also has workshops for tweens and teens, ages 12–15. All materials for classes are supplied—just bring an apron—and the kids get to bring home everything they make. McCall's is also a one-stop-shop for premium baking and decorating supplies and ingredients and you can order cakes and other baked goods for pickup at the Etobicoke store. Learn more.
5. President's Choice Cooking Schools
Evening and weekend family and kids-only cooking classes, summer cooking camps, and all-inclusive cooking birthday party packages for kids 4–16 are available at PC Cooking School locations inside select Loblaws and Real Canadian Superstores across Canada. Field trip programs for schools and groups with hands-on making and tasting are also available. Learn more.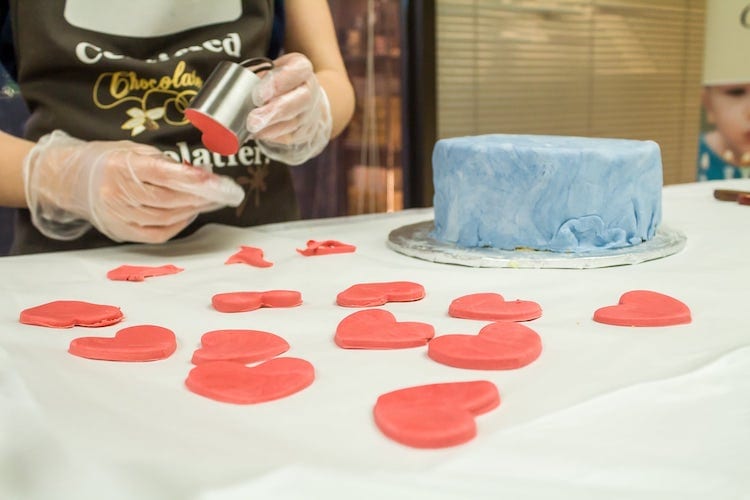 6. Baking Tales
Multiple baking birthday parties for children ages 8–16 are available at your home or an event venue. Kids can get hands-on by making, baking, and decorating everything from cupcakes to French macarons to 6-inch round cakes. Baking Tales takes care of the setup, entertainment, and cleanup. Baking parties are nut-free and kosher. Gluten-free and dairy-free are available. Learn more.
7. Help Is On the Way
Help Is On the Way specializes in kids' themed birthday parties that come to you. They offer six different party themes, including a Baking Party. Relax while they take care of all the details for the party—even the cleanup. They work within Durham Region, Greater Toronto and Kitchener-Waterloo. Learn more.
8. Le Dolci
This new (in 2019) baking classroom and event space offers culinary classes for all ages, summer camps, March break camps, and private birthday parties. Classes include Parent and Tot Homemade Pizzas, Intro to Cupcake Decorating, Chocolate Truffles and more. Camps and four-week cooking "boot camps" are also available. Learn more.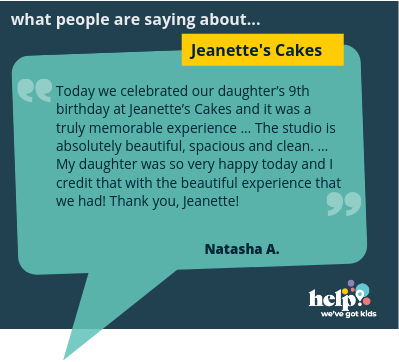 9. Jeanette's Cakes
A full-service bakery and supplies shop that makes custom cakes for all occasions. They also offer baking, decorating, confection and cooking camps in their state-of-the-art private studio for kids aged 8 and up, and host birthday parties for kids 6 and up, where they will do all the work. The studio is peanut-free and nut-free. Learn more.
10. Seasons Family Centre
Find artistic and culinary programming for children of all ages, including cake and cookie decorating classes, as well as music, movement, crafting, baby sign language, and more. Birthday party packages are available on any theme you choose. Packages include access to studios (art, kitchen, or open studio), decorations, activities, setup and cleanup, a mini sweet table and more. Learn more.
---
Didn't find the perfect class, party, or camp here? We have more options in our local directory. Check it out!
Find more cooking classes for kids.