Kids may no longer be in the classroom, but summer break doesn't mean learning has to end. These 12 non-fiction books are engaging, entertaining, and – yep – educational.
BOOKS FOR AGES 0 TO 5
My House is Alive!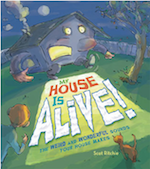 This delightful picture book tackles all those odd sounds we hear in the house late at night, from a toilet's gurgling to the creaking of wooden stairs. The funny illustrations, reassuring tone, and informative text make this the perfect go-to for little ones about things that go bump in the night.
Follow the Moon Home
By Philippe Cousteau, Deborah Hopkinson and Meilo So
Chronicle Books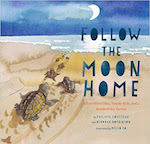 While coming up with a community action class project, Viv discovers a dead loggerhead sea turtle on the beach near her new home in South Carolina. Viv and classmate Clementine come up with Lights Off For Loggerheads, their plan to deter hatchlings from moving towards brightly lit houses rather than following the moon towards the sea. A lovely story about nature and activism.
Big Book of the Body
By Minna Lacey and Peter Allen
Usborne Books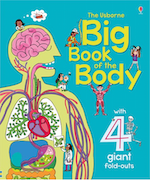 There are certainly a lot of books about the body on the market but Big Book of the Body sets itself apart with four large fold-outs, fun and colourful graphics, and short blurbs, all of which make it an easy sell when kids have a few minutes here and there.

What Can I Be?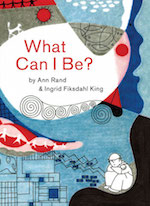 This visually appealing picture book focuses on shapes, colours, and lines, and their place in design. A squiggly line can be a snake, a red circle can be the centre of the sun, a green triangle can be a tent. What Can I Be? suggests how each element may be used and asks readers to come up with their own ideas as well. A clever creative prompt.
BOOKS FOR AGES 6 TO 9
Ultimate Bugopedia: The Most Complete Bug Reference Ever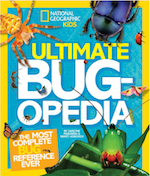 Summer is certainly the best time for creepy-crawly discoveries, and this accessible and detailed reference book has everything covered.

Earth and Sky

By Pascale Hédelin and Laurent Richard
Owlkids Books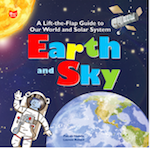 This interactive book starts on Earth, examining volcanoes, continents, and life in general, then moves up into the sky to explain the sun and the moon, the seasons, the solar system, and beyond. While the images and text are enough to hold the readers' attention, the addition of flaps, foldouts, and pull-tabs among other hands-on learning make this a fun and fascinating read.
The Children's Interactive Story of Art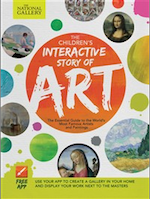 Using London's The National Gallery as its source, this book introduces budding artists to art history – from prehistoric handprints to post-modern media – and to the world's most famous artists, including Giotto, Van Dyck and Picasso. For the technologically inclined, readers can download the augmented reality app to create their own virtual gallery and play interactive games.
The Ultimate Guide to Music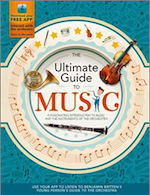 This comprehensive book covers everything from musical history and global rhythms to vocals, instruments, and recording. An augmented reality app is available for download, so readers can play instruments, take an audio-clip quiz, and listen to composer Benjamin Britten's Young Person's Guide to the Orchestra. Particularly interesting are the "suggested listening" boxes, which range from Benedictine Monks' Gregorian Chants to George Gershwin's Rhapsody in Blue to Danny Elfman's The Simpsons Theme Song.
BOOKS FOR AGES 10 TO 13
Cosmic Catastrophes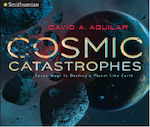 Space is a pretty awesome study, but space disasters – epic. Sure, mind-blowing events, like black holes, space rocks, and comets, are happening "out there," but what if these things reached Earth? Presented by the Smithsonian, Cosmic Catastrophes considers seven extreme actions, what effect they could have on our planet, and how beautiful they may appear.
Cabinet of Curiosities: Collecting and Understanding The Wonders of the Natural World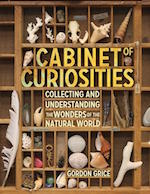 This fascinating book delves into all the amazing discoveries one can make during a simple walk on the beach, in the park, or in the woods, explaining how to identify, preserve, and display the treasures. This is the comprehensive guide for collectors, whether they're enthralled by feathers and skulls, insects and plants, or seashells and crustaceans.
Vanished: True Tales of Mysterious Disappearances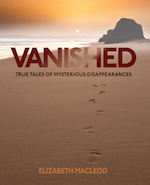 Who doesn't like a good mystery? And when those mysteries are real, well, even better! Vanished comprises six stories that begin in the 1600s and end in 1990, including the Alcatraz prison break and the thirteen works of art stolen from Boston's Isabella Stewart Gardner Museum. Intrigue all the way.
Timeline: A Visual History of the World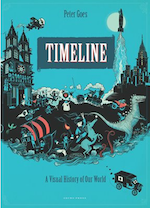 This gorgeously illustrated large-format book covers the beginning of life right through to the 2010s. Each double-spread covers one period in time, with one introductory paragraph and a mesmerizing scene across the centre with famous people, places, and events and a sentence about each. Adults may well pour over this one along with (or without) their children.
Heather Camlot is a writer, editor and translator based in Toronto. She recently completed her first middle-grade novel. Follow her on Twitter @HeatherCamlot.
READ MORE LIKE THIS:
Keep informed with all our camps coverage and find the perfect camp by searching our Toronto & GTA camps directory.
Sign up for our newsletters to get parenting and family fun articles delivered to you!