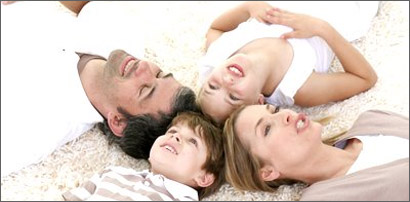 Life with kids is hectic. Heck, life is hectic. Going here, going there, getting this and getting that. Budgets, deadlines, hurrying, waiting, playdates, school, camp, vacations, work, lessons and bedtimes can get to be too much sometimes. Some days we just wish we could take a breather, but with all these things to do, who has the time?
We are all about the zen these days, we just need to find a time and place to fit the zen into our rather hectic lifestyle. And that's where a family wellness centre — located in midtown Toronto, no less! — comes in extremely handy.
Zen Beginnings is a Family Wellness Centre. Their focus is on providing help to those of us that want to start living a healthier lifestyle – hence their name, 'zen beginnings', meaning the beginning of living a well balanced zen-life.
Their goal is to introduce families to alternative medicine, to ensure that everyone is taking the right supplements and eating the right foods. They are all about empowering us to make healthful decisions no matter which age or stage we're in. A few things that sets them apart from other wellness centres is that they focus on all the life stages from pregnancy, infancy, childhood, adolescence, adulthood and the golden years.
They have yoga & pilates classes for all ages, meditation & wellness workshops, birthing classes, and parenting workshops. There we find we can connect with others, receive emotional support and learn how to promote health and balance. Through one-on-one consultations, group sessions, food demonstration classes and seminars, we will have all the necessary tools to maximize our (and our family's) health and well-being.
Zen Beginnings
www.zenbeginnings.com
697 Mt Pleasant Rd
416-480-ZENN (9366)
info@zenbeginnings.com
Did That Help!? You Might Like These: