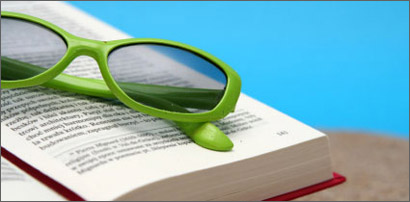 The TD Summer Reading Club is an inclusive, bilingual program that aims to engage all children in the joy of reading during the summer months. During the school year, kids often have to study and read very specific texts and books. The summertime (or what's left of it), however, is a time of freedom, exploration and adventure.
Kids who register for the Club at their local library receive a free passport and pre-reading activity book (0-5) or magazine (6-12), and are encouraged to earn nine collectible stickers by reading books over the summer. They are also invited to participate in fun programs organized at their local library and share their love of reading with children across the country through the website.
The 2013 theme is "Go!" and it gives kids opportunities, encouragement, and a suitcase full of ideas and activities to launch them on their travels. Under a tree, down the street, across the country, or to another world, the Club will take kids here, there and anywhere!
As a part of our Summer Reading Club intiative, we're offering our best tips to encourage children to read. August can be a tricky time with school just around the corner, but the next weeks are a fantastic opportunity to get them geared up for school! Find our tips below for a strong reading finish; how many books can you read in the next few weeks?

Top 5 Tips to Keep Your Child Reading This Summer:
1. Cook or bake together. It involves all kinds of reading, plus a tasty reward at the end! You may need to search for recipes in cookbooks or online, make shopping lists, and follow instructions.
2. Create a special reading nook in your home to help keep distractions at bay. Find a comfortable spot that you can section off using a sheet or a blanket, add some cushions and make sure reading materials are within easy reach.
3. Make a Story Starter Kit by placing random items in a pillowcase or bag. Have your child pull out five items and write a short story that includes all of them.
4. Taking a road trip, or just walking down the street? Play a version of I Spy. Ask your child to locate the words you see in advertisements or signs.
5. Visit your local library and join the TD Summer Reading Club! Kids who sign up will receive a free promotional reading kit and are encouraged to earn nine collectible stickers by reading books over the summer.
Did That Help!? You Might Like These: