Who doesn't love a sharpie?! Right now I'm loving the 80s Glam collection, but any variety of sharpies will do for this project that's been giving the fun + fashionable stamp by the girls at the Designher Co. studio.
First off, gather your tools and supplies:
– Variety of sharpie markers (the more colours, the better.)
– A plastic table cloth that you don't mind destroying
– A bottle of rubbing alcohol (50-90%)
– A spray bottle
– Paper towel or a rag
– Something 100% cotton to "tie dye". Should be light coloured fabric.
We chose to dye a cotton canvas zippered tote bag for this tutorial, but we've also had great results with a white cotton T-shirt. Why not try an apron, leggings or jersey scarf?
Step 1:
Spread the tablecloth out over the table, and draw a quick blob of colour on to the table cloth.
Step 2:
Saturate the doodle with some rubbing alcohol from the spritzer, and then wipe up the "mess" with your canvas tote. Repeat this process with different colours to create a layering effect on your tote bag. Be sure to dry the table cloth in between colours so you don't ruin your beloved sharpies.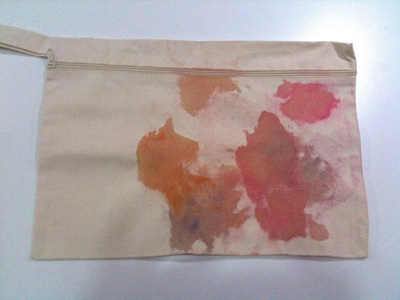 Quick tip: For a different technique, colour the inside base of a plastic cup, and squirt the rubbing alcohol in to the cup. Now you can drizzle and splatter the dye on to the tote bag!
Step 3:
Add any finishing details  as desired by drawing directly on to the tote bag. Be sure to draw very lightly otherwise the lines will bleed.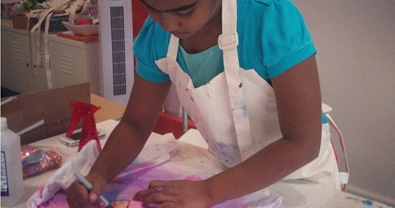 Step 4:
Let your project air-dry completely (this step is very important!)
Once the tote bag is bone dry, iron on the highest setting for 10-15 minutes.
Wash inside-out in cold water with dark colours, or hand wash in cold water.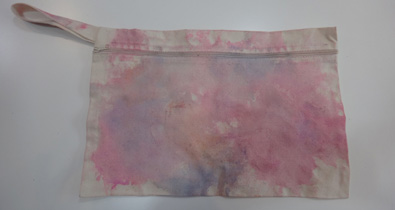 Designher Co. is a design studio in midtown Toronto, where we teach classes in modern DIY for both kids and adults. Along with chic craft programs, Designher Co. is also available for stylish and modern DIY birthday parties. Call us at 416-889-4her(4437) or register now at www.designherco.com.