Now that summer is coming to an end I'm back with some ideas for all the photos that you captured overt the summer. The last time I wrote I gave you some tips to get getter photos of you kids – you can read it here. This time I'm going give you some ideas as to what you can do with some of the great photos you took.
One of the most fun things is if the kids have spent time with their Grandparents over the summer make a photo book with the pictures from the vacation. If you want it to be even better let the kids write the stories and captions to go with the photos. FYI- makes a great christmas gift for the grandparents. Once my kids were old enough to type I let them do it themselves and even left in the spelling mistakes – Grandma and Grandpa still love that book to this day and say it was one of the best gifts they'd received.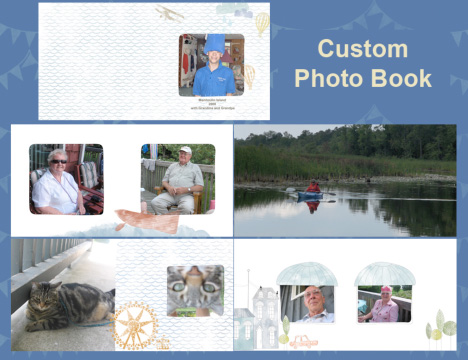 Make a wall collage of prints/canvases in different sizes instead of one large canvas print – it tells a story. For those of you that want to print canvases here is a $30 off code for Canvas Pop – CLBUCHANAN6924 (valid till September 15th, 2012).
So many of us carry iPhones, Blackberries, and other devices why not make a custom case with the photos: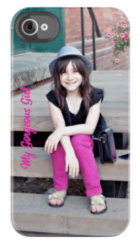 With the holidays coming up you can make custom stamps (Picture Postage) through CanadaPost for all your cards you send out
For those of you that have children that do playdates – add your childs picture on one side and on the other you can add all your details so the next time you are at the park and a mom wants to exchange info for a playdate all you need to do is hand them a card. These cards are made made through Moo and are called Mini Moos and are really easy to make.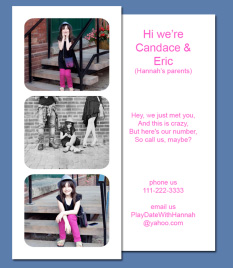 The most important thing is to not let your children grow up to be jpegs! print some pictures out and get them off your computer/phone. If you want more ideas head over to my Don't Let Your Kids Grow Up To Be Jpegs board on Pinterest.