It's back to school and back to the madness—of after-school activities, homework, and transporting everyone every which way!
Stay on top of it all with helpful organizing tools for busy moms and dads. We are loving these cool calendars, family apps, and charts to organize your family and streamline your routine.
Here's to a stress-free school year!
1. Wall Pops! Dry-Erase Calendar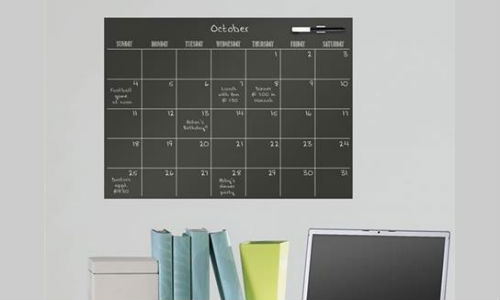 The Wall Pops! Dry Erase Calendar, in white or black, is a wall decal that is applied directly to your wall and can be easily removed and re-stuck elsewhere, without leaving a residue. It comes with a mounted dry-erase marker.
2. Magnetic White Board Calendar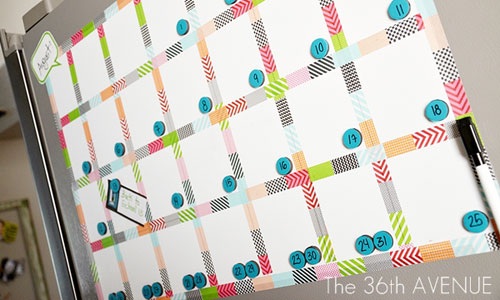 Another dry-erase option we love is this colourful DIY white board magnetic calendar from The36thAvenue.com. We featured it in our washi tape article, and can't get enough of it!
Check out Desirée's amazingly organized and adorable family fridge station, too.
3. Day Ja View Calendar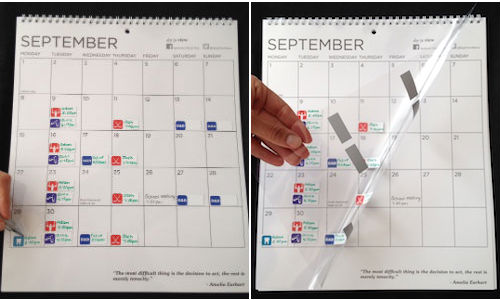 Developed by a Canadian mom of three, Day Ja View is an 11″ x 13″ calendar with a write-on plastic overlay that you can use each month. It is also customizable, with custom designed covers and stickers, plus the option for insert sheets for special events and more. It comes in 12- or 16-month versions.
4. Magnetic Lunch Chart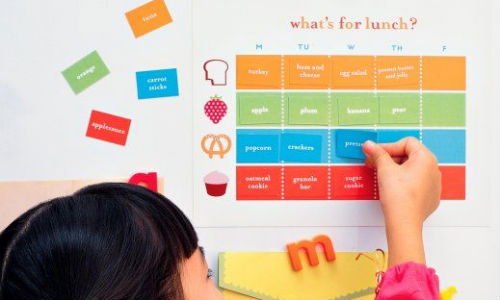 Feeling crafty? This DIY magnetic lunch chart lets kids help out in planning their lunches or just keeps things organized for you. Printables available at MarthaStewart.com. 
5. Hub Family Organizer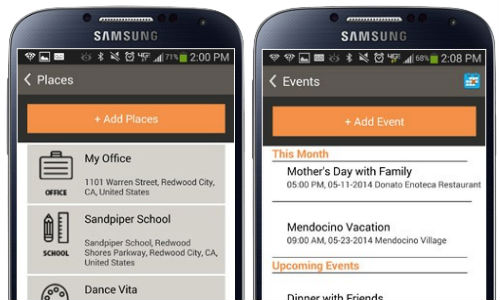 Looking for something more portable? The Hub Family Organizer is an iPhone, iPad, and Android app is not just a calendar, it's a family command centre. It allows you to share a calendar and multiple lists with people in your Hub and chat with them. You can create multiple Hubs, too, with different members for each.
The basic app is free, but some useful features are only available with an upgraded version ($4.99/month or $47.99/year), including unlimited sharing and the ability to assign tasks, repeat events, and set reminders. Available for iPhone, iPad, and Android.
6. Cozi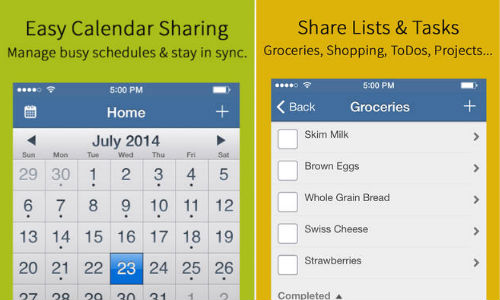 Cozi is similar to the Hub Family Organizer, but has an accompanying desktop version with a meal planner and recipe storing function (not available on mobile). You can't create multiple "circles" with different members—it's one account and one password for all family members.
You'll need Cozi Gold ($29.99) to see a month calendar on your phone or to get reminders for events. It's available for any computer, plus Android phones, iPhone, iPad, and Windows phones and tablets.
7. Google Calendar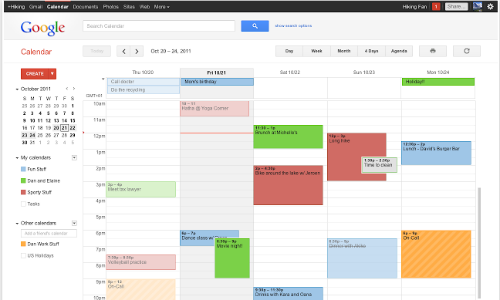 Don't overthink it. Google Calendar is free and easy to share with others, has reminders and lots of colour-coding options, and can be accessed from any computer, tablet, or phone. Most other calendar apps (including Hub Family Organizer and Cozi) sync with it as well.
Honourable Mention: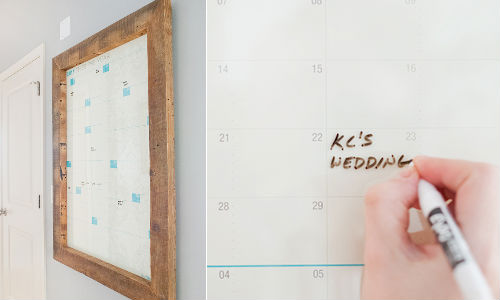 This may not be a solution for weekly planning, but it sure is pretty. If you'd like your family calendar to double as art, try mounting this huge (27″ x 39″) annual calendar from Neu Year in a gorgeous DIY frame as featured on Yellow Brick Home.