Photography is a hobby that could last your kids well into their adult years. And sure, these days there's lots of emphasis on YouTube, digital art, and animation—but learning about digital photography has a lot going for it and can really intrigue kids with a creative eye and an interest in capturing images.
Here are some classes, workshops, March break camps, and summer camps that will allow your budding photographer to have some fun with a digital SLR and learn some skills.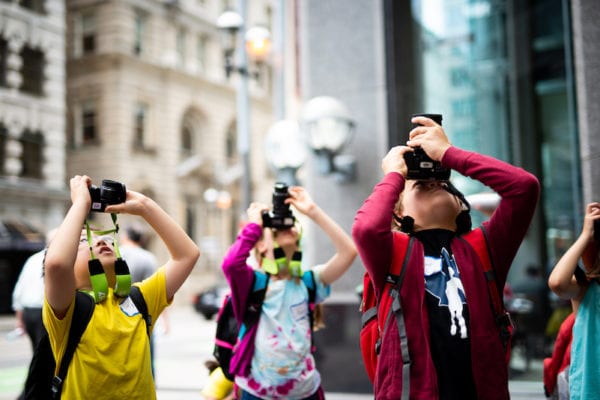 This organization offers the most comprehensive lineup of PA day workshops, March break camps, and summer camps for kids and teens, targeting different levels of skills and fresh content for progressing learners. Kids will definitely have their passion ignited and sustained for years to come. Cameras can be provided for rental.
Location:
25 Toronto St. Suite 200, Toronto
Ages:
8–12 and 13–17 (8–12 for PA day)
Cost:
 4-day camp $399/week, 5-day camp $549/week; PA day $90
View this post on Instagram
PA day programs, March break camp, summer camp, after-school photography club, Saturday workshops… wow, talk about great offerings. We love the digital storytelling session for kids, and we're so inspired that we might check out some of the adult programs as well! Digital cameras and portable printers are provided.
Location:
9 Neepawa Ave., Toronto
Ages:
 8–13 for March break and summer camps; 7–12 for PA day programs; 8–12 for after-school club
Cost:
 Camps $190/week, PA day $70, after-school clubs from $160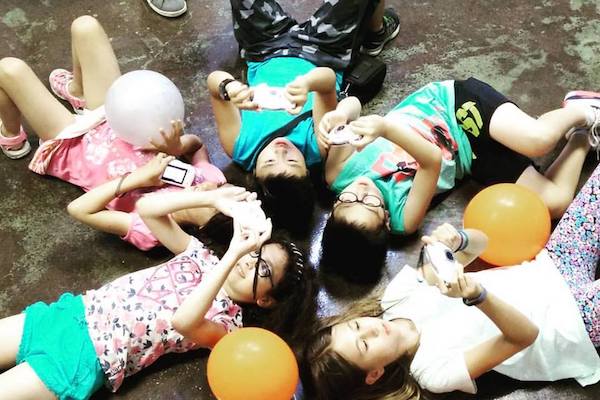 Kids and youth will hone their photography skills in the studio and on field trips through the neighbourhood to take photos in a variety of settings and light levels. There is a monthly after-school program and one PA Day workshop (June 7) with a focus on photography.
Location:
109 Vanderhoof Ave., Unit 6, East York
Ages:
6–17
Cost:
 after-school program $130/month, PA day $65
Campers will explore the world of digital photography using the cameras provided, with help from Artist Educators. They'll also work on projects to present at the art expo held at the end of the week where friends and family can come marvel at the finished product.
Location:
235 Queens Quay W., Toronto
Ages:
8–12
Cost:
$525/week
View this post on Instagram
Free and low-cost after-school art programs at this art centre include photography instruction, and there is a weekend family drop-in. ArtHeart also has a Computer Lab and Digital Arts program with computers, printers, digital cameras, scanners and a movie camera. During their time at the computer lab, kids can receive professional and peer instruction on digital photography and share their creations on the ArtHeart online gallery.
Location:
585 Dundas St. E., Studio 210, Toronto
Ages:
 5–16
Cost:
Free or affordable
View this post on Instagram
Family workshops, classes for teens, and summer camps round out the plentiful offerings at Mississauga's Living Arts Centre. Bring the whole family to a workshop to create photos tiles to adorn your home, or take part in a fun-filled summer camp. There's something for everyone!
Location:
4141 Living Arts Dr., Mississauga
Ages:
4+ for family workshop, 13–17 for teen classes, 9–13 for camp
Cost:
 family workshop $36, 8-week teen class $155, camp $250/week
What's even better than summer camp? Summer camp with lots of digital photography! Branksome Hall camps offer just that. Campers participate in photo and film shoots and learn how to edit their products into masterpieces.
Location:
10 Elm Ave., Toronto
Ages:
7–12
Cost:
4-day camp $440/week, 5-day camp $550/week