Whether you're looking forward to having the kids back in school or you'd rather the summer last all year long, summer is coming to a close faster than you realize. Have you hit the beach yet? Or visited that must-see attraction? Don't worry, there's still time to get out with the kids and experience everything Toronto has to offer during the summertime.
Here are our picks for the can't-miss things to do in Toronto this summer.
Scavenger Hunt at Evergreen Brick Works
Whether you've been to Evergreen Brick Works or not, the Scavenger Hunt will let you see the historic site and the Don Valley in a whole new light. There are three different hunts for kids of all ages—one designed for kids aged 3-6, one for kids aged 7-10, and a Photo Scavenger Hunt for teens and adults.
FREE (but a donation of $2 or $5 is suggested) – visit website
Centre Island Amusement Park
If you haven't been to Toronto Island this summer, heading over to Centre Island Amusement Park is the perfect way to knock two items off your bucket list at once. With over 30 rides—don't miss the classic carousel, the spinning teacups, or every kid's favourite, bumper cars—Centre Island is a fun way to spend the day with the whole family.
Individual passes: Over 4′ – Online: $36.25 | Under 4′ Online: $27.25 | Family of 4 All Day Pass: Online $118.00 – visit website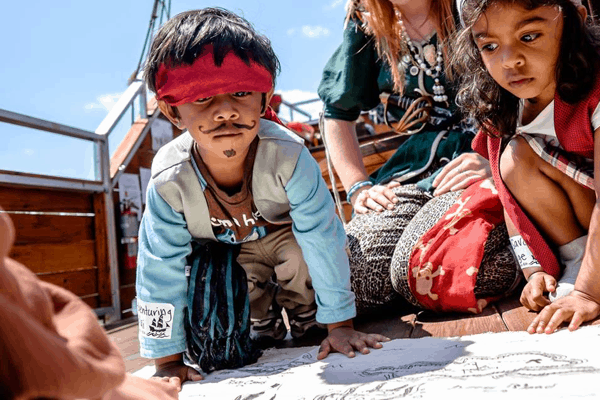 Pirate Life
Set sail on your very own pirate adventure with Pirate's Life. Your kids will actually become pirates alongside the crew with amazing costumes, face-paint tattoos, and their very own pirate name! Climb aboard the 45-foot Island Rogue and live the pirate life on the "high seas" of Lake Ontario.
Tickets: $27.00 – visit website
Family Sundays at the Gardiner Museum
All summer long, the Gardiner Museum is holding Family Days on Sundays. From 11:00 am-3:00 pm, you can bring the kids to the museum and participate in fun, creative activities. Make sculptures out of clay, paint your own ceramic tiles, or join in on a scavenger hunt. The fun is included in your admission and kids under 18 visit the museum for free.
Tickets: $15/adults | $9/students – visit website
The Funhouse
If you're looking for something to help get the kids inside on those super hot days, The Funhouse is the perfect place to stay cool and have fun. This immersive experience features local Toronto artists and features different environments to explore. Running until September 22nd, tickets can be purchased beforehand for timed entry.
Tickets: $28/adult | $15/kids 4-12 – visit website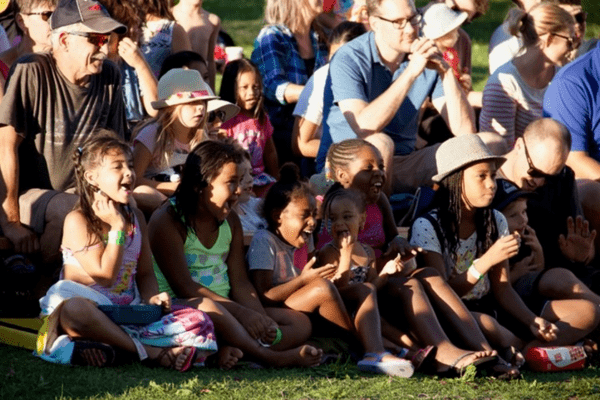 Arts in the Park
Running until September 28, Arts in the Park brings family-friendly art events to parks all across Toronto. From theatre performances and festivals to movies and workshops, Arts in the Park has something for everyone. Events take place in parks throughout Toronto, from Etobicoke to Scarborough and North York to the downtown core.
FREE – visit website
Kids 10 and over will love Second City's latest show for families. This show was designed especially for kids—high energy characters, Fortnite dances, and anything else your kids can image… it's improv after all! The show runs until September 3rd, so get your tickets while you can.
Tickets: $18/adult | $14/kids 12 and under – visit website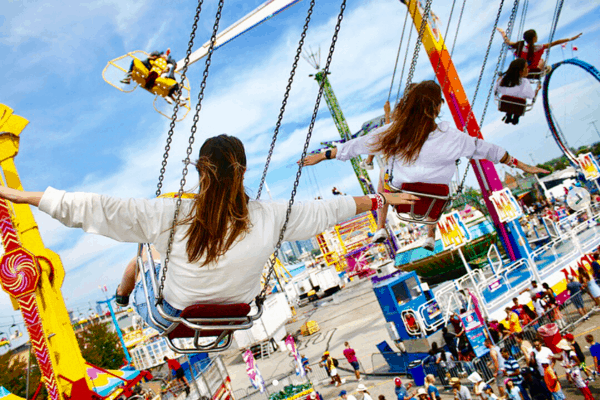 What is summer in Toronto without a visit to the CNE? From the amazing rides to the indulgent food, every year there is something new to see and taste. The CNE opens its doors on August 16th and runs until September 2nd.
Tickets: $16.00 for admission | $41.00 for ride all day pass
Every Wednesday night this summer, Regent Park becomes the place to be with a beautiful farmers' market. The big draw? Pay-what-you-can meals cooked by local caterers. Each week there is a new theme and family-friendly activities for the kids. When the weather is good, they also play a kid-friendly movie. The last market takes place on August 28th.
Free!