COVID-19 updates: As of our last update in July 2020, some museums remain closed and some hands-on sections and special exhibits have not yet reopened. Masks are required inside all museums and online ticket reservations are are required in most cases.
One of the best things about raising kids in Toronto is the world-class museums, many of them with kid-friendly activities, exhibits, and special events.
To make the most out of your day at the museum, be sure to plan ahead. Here are some tips that can help keep your day trip running smoothly:
Pack plenty of snacks, and plan frequent breaks to avoid museum burnout.
Draw up a loose plane of attack: make a list of the exhibits that are musts and which are optional, if the kids (and you) have the energy.
Get tickets in advance online so you don't have to wait in line when you arrive.
Look at membership options. They aren't always as expensive as  you'd think, and you can save a ton on admission, special exhibits, and even food.
Call to ask about stroller policies in advance. (Some museums rent strollers, too.)
To visit for free, pick up a Museums + Arts pass from a local Toronto Public Library branch. Nearly all of the museums on this list participate and again, it's free!
And now, here are our favourite Toronto museums for kids!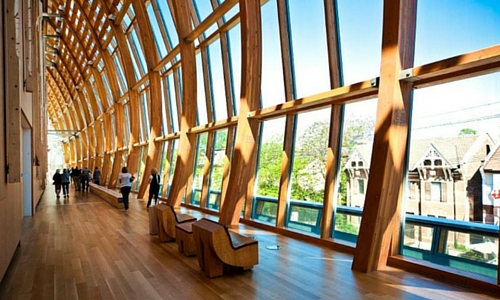 COVID-19 updates: The Dr. Mariano Elia Hands-On Centre is closed.
The Art Gallery of Ontario is an art museum and gallery. It houses tens of thousands of pieces of art, ranging from classic Canadian masterpieces, to contemporary and cutting edge artists, to international collections.
The AGO also houses the Weston Family Learning Centre and the Hands-On Centre, which is open to children and their adult friends Tuesday through Sunday.
The AGO houses exhibits specifically geared for children, and there are also drawing stations through the gallery for kids to get creative and share their stories.
See our family insider's guide to the AGO.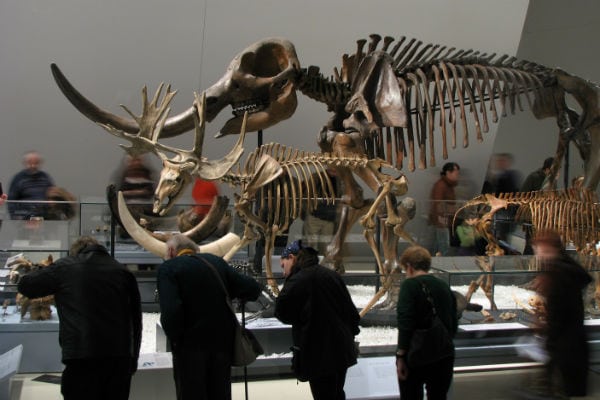 COVID-19 updates: The Bat Cave, CIBC Discovery Gallery and Patrick and Barbara Keenan Family Gallery of Hands-on Biodiversity are closed.
The Royal Ontario Museum is one of Toronto's best-known museums, housing several floors of natural history and world culture exhibits. The ROM is very kid-friendly—it has dedicated children's exhibits, learning activities throughout the exhibits, and has several permanent exhibits that are always a big hit, particularly dinosaurs, the Bat Cave, and mummies.
The ROM also has several programing options geared towards kids, such as the Family Fundays held one Sunday per month and the ROMKids Junior "eight-week sensory adventure" for ages 2 to 4. The ROM also hosts occasional sleepovers at the museum, which is an especially awesome birthday gift for a dino lover!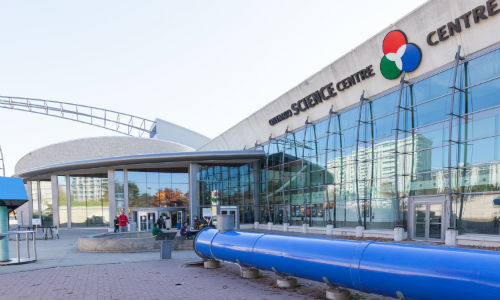 COVID-19 alert: The Ontario Science Centre is currently closed.
You could spend days or even weeks exploring the amazing Ontario Science Centre with kids and still not see it all. Kids learn about electricity, physics, and the natural world through hundreds of hands-on exhibits and exciting live shows like the Energy Show, featuring a working Tesla coil. Or catch an IMAX dome film and see the stars in the planetarium.
The OSC is super kid-friendly, with day camps, sleepovers, birthday parties, and an entire wing called KidSpark dedicated to science-based activities for younger kids.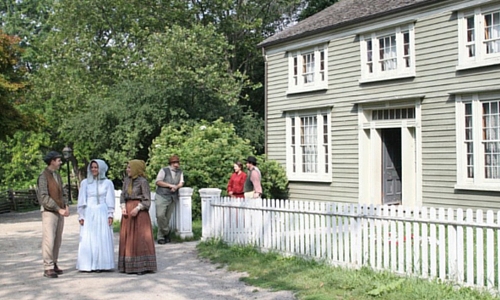 COVID-19 alert: Black Creek Pioneer Village is currently closed.
A museum bringing the past to life, Black Creek Pioneer Village is a working village that shows you how life was lived in the early days of Ontario. You can explore the village, drop by the special activities and demonstrations, take a guided tour, and enjoy the beautiful natural setting and farm animals. Black Creek Pioneer Village is a highly interactive destination and great for kids of all ages.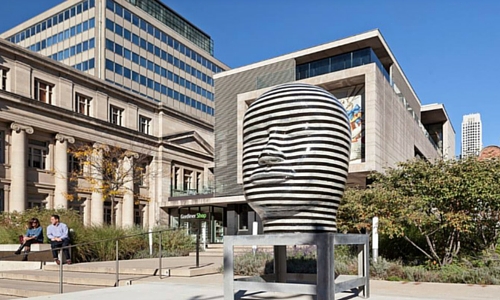 The Gardiner Museum, located across the street from the ROM, is Canada's national ceramics museum. Every Sunday is Family Day with some awesome interactive activities such as clay workshops and tile painting.
They also have camp for kids as young as 7 years old, and classes for teenagers.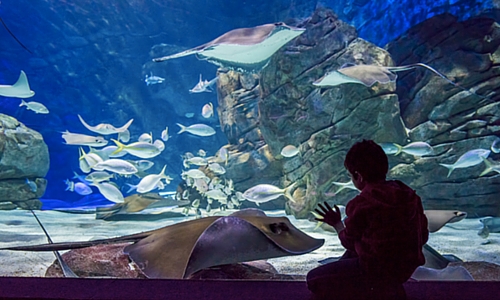 Ripley's Aquarium is a pretty easy sell for kids (and adults) because underwater life is so fascinating! They have galleries for every sort of marine ecosystem and plenty of interactive displays for kids.
There are also daily events, such as dive talks, and throughout the year you can plan special events such as sleepovers and birthday parties.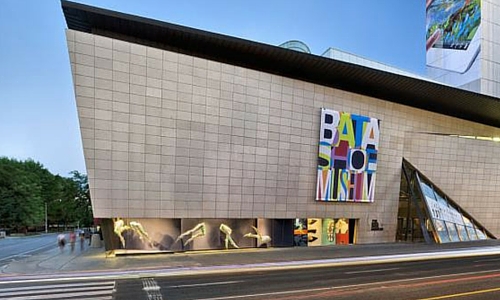 The Bata Shoe Museum explores the history of shoes – those all important every day items! Explore this museum with your kids and discover the extraordinary, beautiful, and surprising footwear that has graced our feet throughout time.
On weekends the museum has drop-in activities for kids (until 4 pm), such as shoe-themed arts and craft activities, wacky shoes to try on, and games.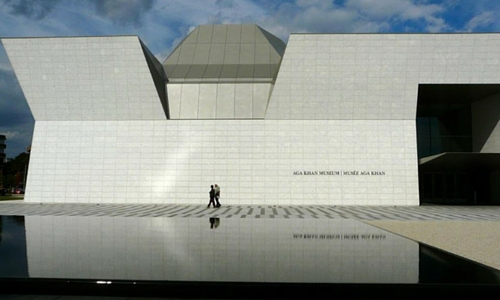 The Aga Khan is a museum dedicated to showing and educating about the history and cultures of Islamic civilizations. The museum offers free family exploration kits during regular museum hours to help kids ages 5–12 get the most fun, learning, and excitement out of the museum.
Every Sunday is Family Days at the Aga Khan, where you can drop-in to the museums classrooms (free with admission) to join in on games, puzzles, and art.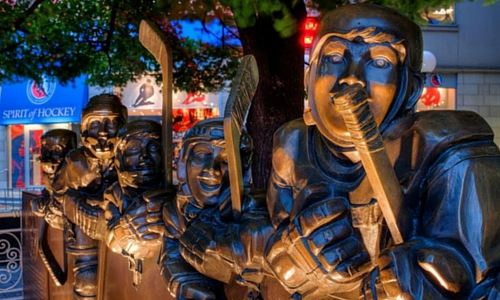 The Hockey Hall of Fame, while not strictly a museum, offers kids and adults a journey through the highlights and history of the good old hockey game.
The hall houses plenty of interactive exhibits (take a shot on some of today's favourite goalies), and hosts a massive collection of hockey memorabilia. You can even take an up-close look at the Stanley Cup! If your kids are big on hockey, this is an excellent place to check out!