Less than 100 km from downtown Toronto, African Lion Safari is a truly immersive animal adventure, with exciting, up-close looks at uncaged, wild animals. And with the African Lion Safari's focus on wildlife conservation and the breeding of endangered animals, you can enjoy a really fun day while feeling good about it, as your entrance fee helps contribute to research projects and species reintroduction.
Live Animal Attractions
There are attractions for children of all ages to enjoy. Close vicinity to wild animals and exotic birds, water play fun, playgrounds, shows and demonstrations, and train, boat, and bus rides will keep kids entertained all day long.
Game Reserves Tour
You can drive your own car or take the Safari Tour Bus (pictured above) through the Game Reserves. The bus is an extra cost ($5.25/adult, $4.95/child), but you are treated to a wealth of information from the drivers, who begin training and memorizing their spiel a month before the park opens. Baboons hop on roofs, rhinoceroses run right in front of you, white lions stare you down from their rocky perch. It's an amazing experience!
One word of warning: I have heard of cars having their antennas torn off by an eager monkey, or sides dented by a grumpy giraffe. So the bus may be your best choice.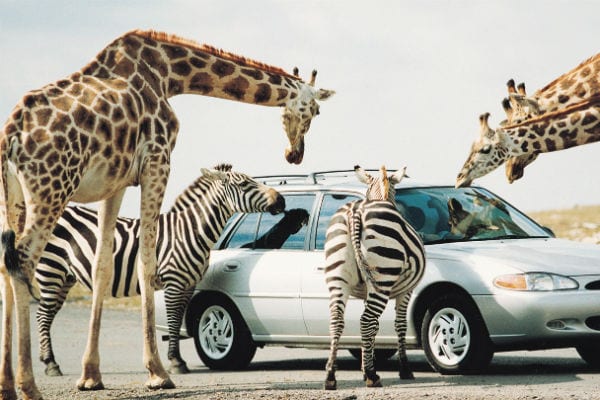 African Queen Boat Cruise
This open-sided boat cruises around a small lake (a pond, really), with little islets holding monkeys, lemurs, and pelicans. Make sure to sit on the right side of the boat for the best view!
"Nature Boy" Scenic Railway
The little train toots around another pond, and you may only see swans and a lot of Canada geese, but it's a nice, breezy trip that takes you beside the elephant area, and you can see a variety of owls while you stand in line.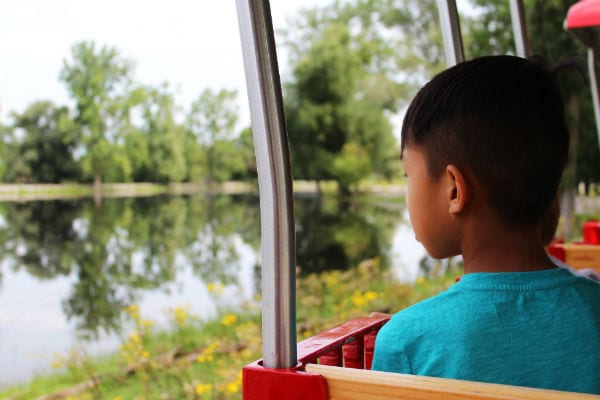 Pets' Corner Petting Zoo
Signs posted all around African Lion Safari warn you not to feed the animals, but the one area that encourages animal feeding is the Pets' Corner petting zoo. Purchase provided food pellets to gather the goats, deer, and alpaca to your side.
Elephant Swim
An added bonus to bringing your own lunch and eating around noon is that the elephants walk right by the picnic table area to go for their daily swim at 12:30 pm. You can gather by the water and watch them frolic (with a couple of friendly dogs), splash one another, push each other under the water, and sometimes spray the crowd.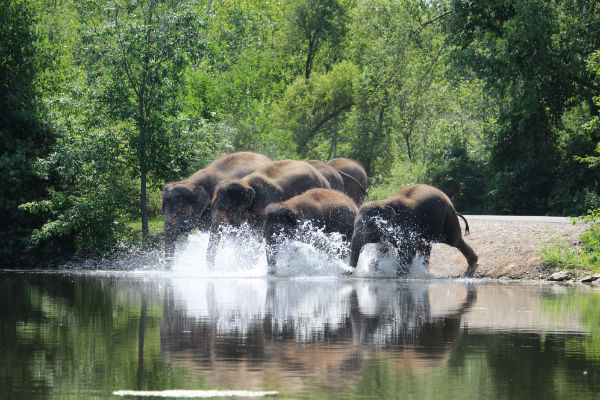 Pony Rides and Elephant Rides
Pony rides and elephant rides are offered near the elephant lookout for $6 and $10, respectively. I would advise you to skip the pony ride, as your child will be walked slowly exactly once around a small ring. Definitely not worth $6. But perhaps the novelty of sitting on the world's largest land mammal may be worth the money for elephant riders.
Bird Aviaries
The bird aviaries house a huge variety of winged creatures, from kookaburras and cockatiels to bald eagles and flying fox bats. You can walk around and look at your leisure. The birds of prey are beautiful and powerful looking, but I suggest avoiding feeding time if your kids (or you) are squeamish. It's the stuff of nightmares.
Kids' Play Spaces
There's a lot to look at, but sometimes kids just want to play!
Misumu Bay Wet Play
With a lot of open space, it can get quite hot, so the water play area is a cool relief. With sprinklers, play structures, small water slides, and dumping buckets, kids can run around and get wet in this fenced-off area while parents cool their feet in the shallow water. Bring bathing suits for the kids!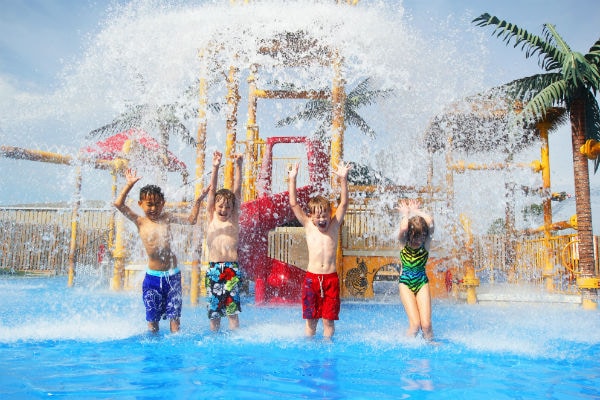 Safari Venture
Safari Venture is a climbing structure with a ball pit and slides—a perfect place to go a bit wild.
Toddler's Playground
A tamer version of the playground for little ones, the toddler's playground has some small climbing structures and slides.
Signature Shows
African Lion Safari has three open-air, interpreter-led presentations in which they showcase the talents of their birds and animals: Parrot Paradise, Birds of Prey, and Elephant & Friends. The show schedules are posted right near the bird aviaries, and shows last about 20 minutes each—perfect for shorter attention spans! You'll hear a lot of "oohs" and "aahs" as the creatures show off their skills.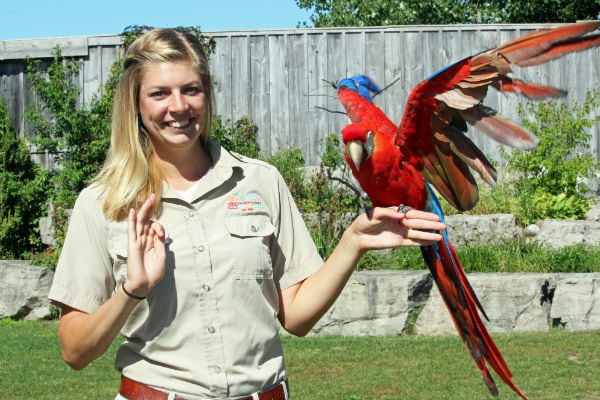 VIP Experience
On the privately guided Wake Up the Wild tour, you enter the park before it opens to the public for a behind-the-scenes experience watching the lions have their breakfast, hand-feeding giraffes, and going off-road in an open-air truck to see the animals up close. For ages 8 and up, Wake Up the Wild is open to groups of up to 12 people and is $99/child (ages 8–12) and $119/youth or adult (ages 13 and up).
Essential Information
Season: Early May–late September
Address: 1386 Cooper Rd., Hamilton.
Hours: Late June–August, daily 9 am–5 pm; May–late June and September, daily 9 am–4 pm; drive-through game reserves open at 10 am
Admission: $38 adult (13–59), $28 child (3–12), free for ages 0–2; prices vary by season. Parking is included in park admission.
Insider Tips
Get there early! The later in the day, the longer the lineups. And the safari bus books ups quickly. Also, it can get quite hot later in the day in the height of summer.
Bring swimsuits. Make sure the kids bring their bathing suit so they can cool down in the water play area.
Bring your own lunch. The prerequisite fast food restaurants are available, but there are several picnic tables and shaded areas at which you can enjoy your own food.
Consider renting a stroller or wagon. Rentals are just $5 and $8, respectively. But they (along with car seats or boosters) cannot be brought on the Safari Tour Bus.
Take advantage of the birthday bonus. The safari doesn't host birthday parties, but they do offer free admission for kids ages 3–12 within a week of their birthday (with photo ID).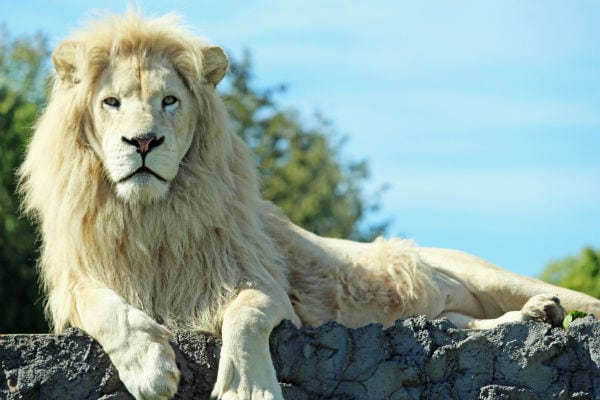 Recommended Game Plan
On my family's trip (in July), I worked out what I believe is the perfect schedule:
9:50 am: Arrive a bit before 10 am and purchase your Safari Tour Bus tickets for 11:15 am
10 am: Ride the African Queen boat close to 10 am
10:30 am: Climb aboard the Nature Boy train when it opens at 10:30 am
11:00 am: Get to the Safari Tour Bus 10–15 minutes ahead of your 11:15 departure for the hour-long ride
12:15 pm: After the hour-long Safari Tour, eat your homemade lunch
12:45 pm: Spend some time visiting the water area, checking out all the exotic birds, and having fun in the playground
2:00 pm: Catch the shows—the three shows have start times at about every half-hour after 1 pm, with the last show between 4 and 6 pm, depending on the day or season. (Arrive a bit early: it's first-come, first served.)