You don't have to travel afar for a great family vacation—there's plenty to do and see right here in our own backyard. But if you're looking to get out of the city for a little bit, there are a ton of great destinations just a couple of hours drive from Toronto.
Here are five of the kid-friendliest local weekend getaways near Toronto, along with some suggestions for what to do and where to stay while you're there. Driving times listed are from Union Station downtown.
Niagara Falls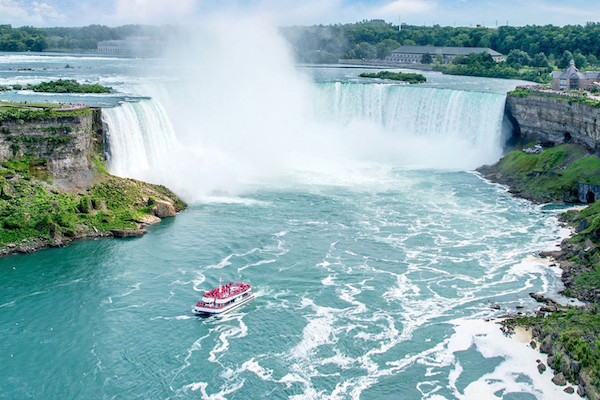 PHOTO: HORNBLOWER NIAGARA CRUISES
There's no shortage of things to do in Niagara Falls, including trips to Ripley's Believe It or Not, the Movieland Wax Museum, and the Butterfly Conservatory, as well as the classic Hornblower Niagara Cruises boat tour (formerly Maid of the Mist). If you're staying at Great Wolf Lodge, the no-parents-allowed PJ Party and in-room Cub Care babysitting make it easy for grown-ups to sneak away for some alone time at one of the many wineries in nearby Niagara-on-the-Lake.
Driving time: 75–90 minutes
Stay: Great Wolf Lodge for maximum kid fun, or book with Niagara Holiday Rentals to find both kid-friendly and pet-friendly vacation homes for rent.
Kingston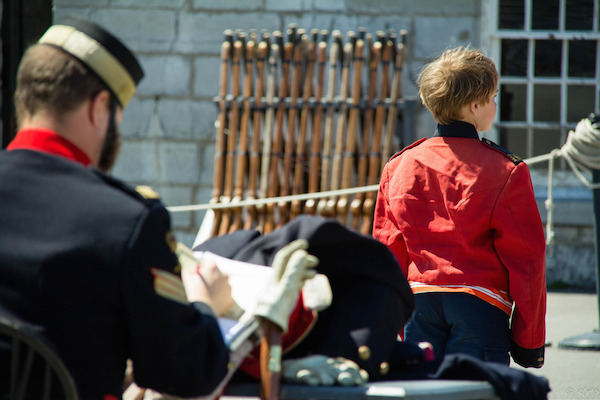 PHOTO: ROGER AHLBRAND FLICKR CC
Take in some of the country's rich history in this historic Ontario city with trips to Canada's Penitentiary Museum, Fort Henry, or Bellevue House. Enjoy a boat tour of the 1000 Islands, let the kids get some ya-yas out at a 12,000-square-foot indoor play space, or play a game of laser tag or glow-in-the-dark mini putt.
Driving time: 2 hours 45 minutes
Stay: Residence Inn Kingston Water's Edge is a family-friendly option located right downtown on the water's edge.
Algonquin Provincial Park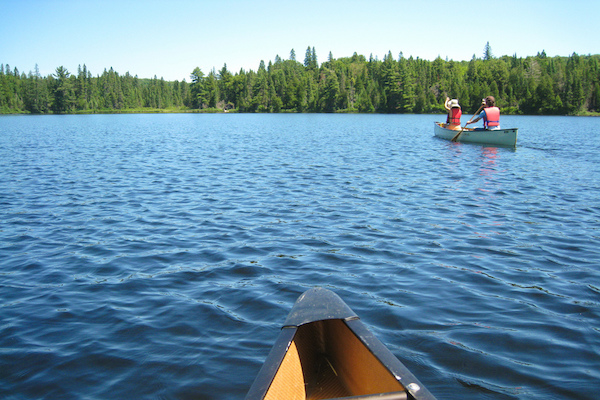 PHOTO: EDGAR WONG BAXTER JR. FLICKR CC
Take a break from all the sounds of the city and disconnect from technology with a trip up to Ontario's biggest provincial park. You can hike or canoe trails within the park: the Logging Museum Trail, Hardwood Lookout Trail, and Fire Tower Trail are all good for kids. Otherwise, let the family catch up on their summer reading list and simply take a break from being in constant "go" mode.
Driving time: 2 hours 40 minutes–3 hours 10 minutes
Stay: At one of the park's many campsites; some family-friendly favourites include Lake of Two Rivers Campground and Pog Lake Campground.
Huntsville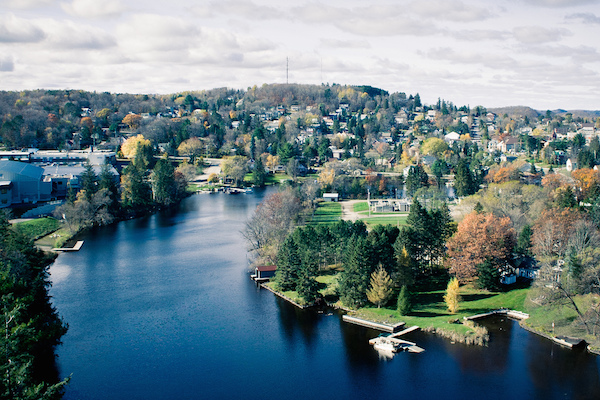 PHOTO: RYAN MCGILCHRIST FLICKR CC
If roughing it with the little ones is not really your thing, a stay in nearby Huntsville can get you the outdoor feel of Algonquin Park without sacrificing on amenities. Plan day trips to Algonquin or Arrowhead Provincial Park, check out the Group of Seven Outdoor Gallery, or experience some adventure on a zip line or climbing the obstacle course at Treetop Trekking.
Driving time: 2 hours 10 minutes–2 hours 40 minutes
Stay: Deerhurst Resort is a favourite for families with kids of all ages for its many on-site activities, from a splash zone and water sports for kids to indoor playground and arcade.
Cobourg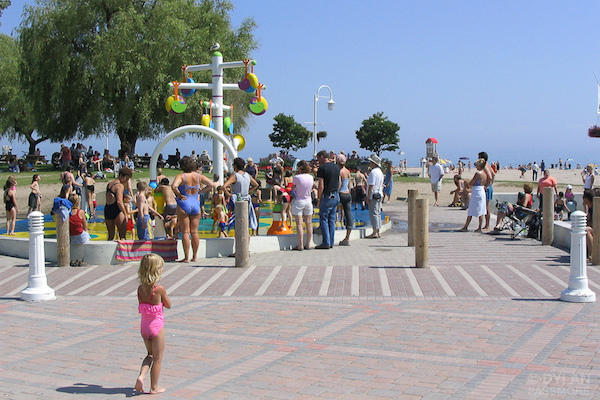 PHOTO: DYLAN PASSMORE COMPFIGHT/FLICKR CC
This little gem of small-town Ontario is easily accessible via a drive east on the 401 or by VIA train, and has a host of family-friendly locations and activities. Kids will enjoy spending time playing at Victoria Park and at the town's famous beach on Lake Ontario. Pick your own strawberries at Burnham Family Farm Market or Van Dorp's in nearby Port Hope. There's also the Ganaraska Forest Centre for day hikes and adventure walks.
Driving time: 70–90 minutes
Stay: Best Western Cobourg is pretty central to most things, Sandy Shore Cottages and Resort on the south shore of Rice Lake is also a nice, more scenic getaway spot favoured by families.
Sign up for our newsletters to get parenting and family fun articles delivered to you!