Even the most city-loving of Toronto families have to agree that it's great to take a break from our urban environs once in a while: to get out in nature, experience a bit of adventure, and/or explore somewhere new.
Some of these day trips are right in our backyard, others require a bit of a drive, but all are within two hours by car from the city. One thing they have in common is that they're lots of fun and the kids will be good and tired when you get home.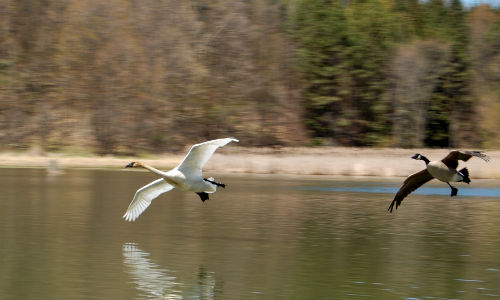 PHOTO: JOHN VETTERLI
If you've been to Legoland Discovery Centre in Vaughan, then you have a fair approximation of where the fantastic Kortright Centre for Conservation in Woodbridge is located. An extra 10 minutes of driving lands you in the heart of a park that's geared to teaching kids about renewable energy.
You can also find great hiking trails and you can even check out a refuge for peregrine falcons. Admission is $6.50 for adults, and free for kids up to age 15.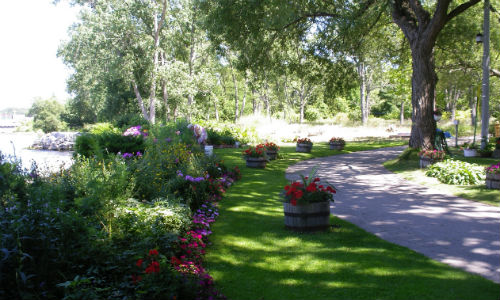 PHOTO: **MARY**
Centre Island gets all the attention, and the crowds, while Ward's Island remains a beautiful residential oasis. Take the Ward's Island ferry instead of the Centre Island one, bring your bikes, a soccer ball, or Frisbee and a picnic basket, and enjoy a quaint time in this laid-back, quiet Toronto hideaway.
Then, cycle over to Centreville Amusement Park either via the lakeside boardwalk or walking path for some fun games and rides or a visit to Far Enough Farm. The ferry leaves from the docks at 9 Queens Quay West. Fees are $7 for adults, $3.50 for kids, round-trip. Find the ferry schedule online and buy tickets in advance to skip the lines.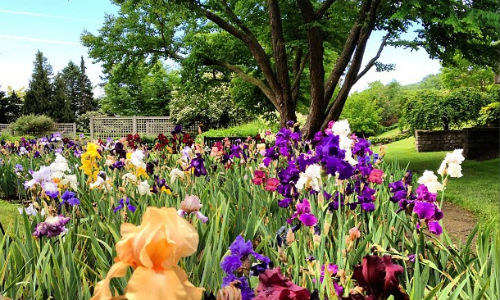 PHOTO: ROYAL BOTANICAL GARDENS
Drive out to Burlington to enjoy an active day strolling around the Royal Botanical Gardens, the largest in Canada. Gardening geeks will love strolling around the leafy arboretum, veggie village in Hendrie Park, and the hosta and clematis walks. Kids, of course, will just love running around the pathways.
There are also extensive trails including meadows, wetlands and marshlands to check out. Admission is $12.50 for adults, $7.50 for kids, free under 4 years of age.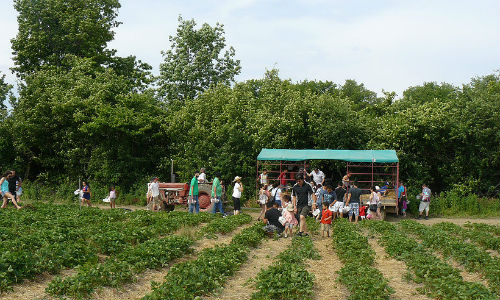 PHOTO: ANDREWS SCENIC ACRES
At this pick-your-own fruit and flower farm in Milton you can take home some fresh produce—some of which you pick yourself. There's also a playground on-site, tractor rides to take you to the far ends of the farm, and an indoor market featuring freshly baked pies and butter tarts among other yummy goodies.
You can bring a lunch, but there is also a barbecue stand offering hot dogs, and in late July a hot-buttered corn-on-the-cob stand as well.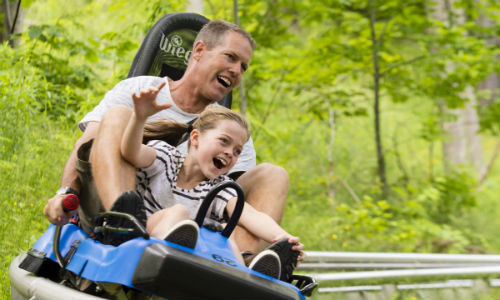 PHOTO: BLUE MOUNTAIN RESORT
The Collingwood-area Blue Mountain Resort is best-known for downhill skiing, but there's lots of fun to be had in warm weather, too. Highlights include mountain-gondola rides, an 18-hole putting course, zip-lining for adults and kids (ages 10 and up), and an adrenaline-pumping mountain coaster ride.
Kids are sure to love the Plunge! Aquatic Centre featuring a big indoor/outdoor pool and splash pad. Some attractions are open year-round; others are seasonal, so be sure to check the schedules before you plan a trip.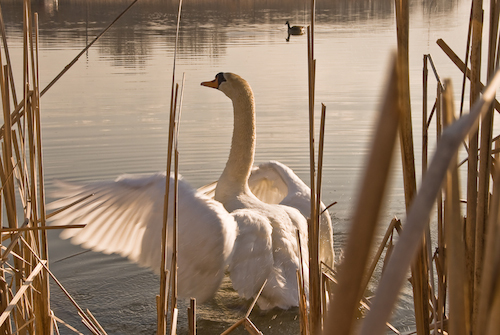 PHOTO: KAREN MARAJ
When's the last time you saw a chipmunk up close? Lynde Shores Conservation Area in Whitby is full of the cute little critters, as well as a huge contingent of waterfowl and shore birds.
Be sure to bring binoculars and your good camera to snap photos of all the amazing flora and fauna you will see on this looping 5-km trail.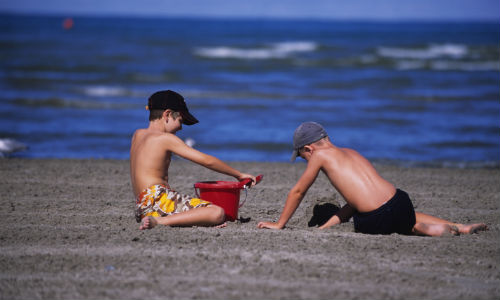 PHOTO: DANIEL TAUB/ONTARIO TOURISM
So, you haven't been back to Wasaga Beach since you were an unruly college student? It's time to visit again to enjoy the 14 kilometres of flat freshwater beach. Shoulder seasons (spring and fall) are a great time to visit for beach-combing. In summer, the less-crowded weekdays are best when you're trekking with kids, to enjoy the simple pleasures of sand, sun, and ice-cream cones.
Wasaga is also a Blue Flag Beach, which means the water must meet strict criteria for quality and the beach habitat and facilities are regularly audited.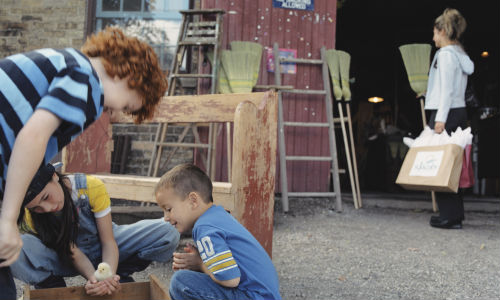 PHOTO: ONTARIO TOURISM
The famous, sprawling St. Jacobs Farmer's Market is just one reason to visit the village of St. Jacobs, near Waterloo, with the kids in tow. Others include the Mennonite farm tours that involves taking a horse-drawn trolley to an Old Order Mennonite mixed-use farm, and the vintage train rides on the Waterloo Central Railway.
BLUE MOUNTAIN RESORT TRIPLE ZIP LINE (© 2015 MARC LANDRY)
Helen Racanelli is a Help! We've Got Kids contributing writer. You can follow Helen on Twitter @helenrac.
Find more fun attractions & family outings in the GTA in our online directory.
Sign up for our newsletters to get parenting and family fun articles delivered to you!