It's time to air out the tent, pack up the bug spray, and put together everything you need to make the best campfire s'mores your kids have ever tasted. Camping season in Ontario might not last that long, but the quality and beauty of our parks and natural landscape really makes up for it.
Take the whole family on a weekend getaway to one of these awesome camping spots near Toronto.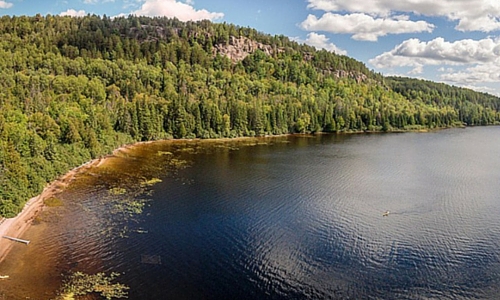 Location: Near Huntsville, ON; 3-hour drive north of Toronto (map it)
Algonquin is the perfect getaway from all the hustle and bustle. You can drive up to your campsite if you want to get right to it, or you can spend some time hiking or canoeing to your own private slice of camping paradise.
With more than 2,400 lakes inside the park, the kids will have no trouble finding an adequate swimming hole, and they might even catch a trout or two. You'll see plenty of amazing wildlife, and if you're lucky, maybe even a moose. Algonquin is absolutely stunning in the fall, something to keep in mind if your summer is filling up fast. Learn more.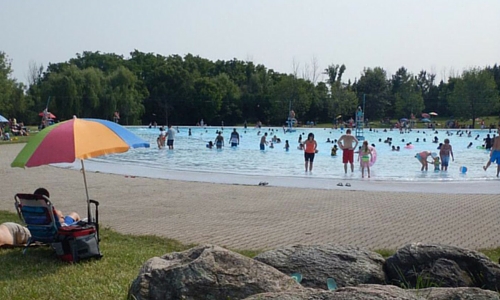 Location: Oakville, ON; 1-hour drive west of Toronto (map it)
Just a short drive from Toronto is Bronte Creek Provincial Park. It is a great place to spend a weekend with the kids because there is plenty to do and see: a children's farm with adorable animals to visit, a disc-golf course, ghost walks (in August), a huge outdoor pool, and plenty of great hiking trails to burn off any extra energy.
Due to its close proximity to the city, this is a great starter campsite for families with small kids. Learn more.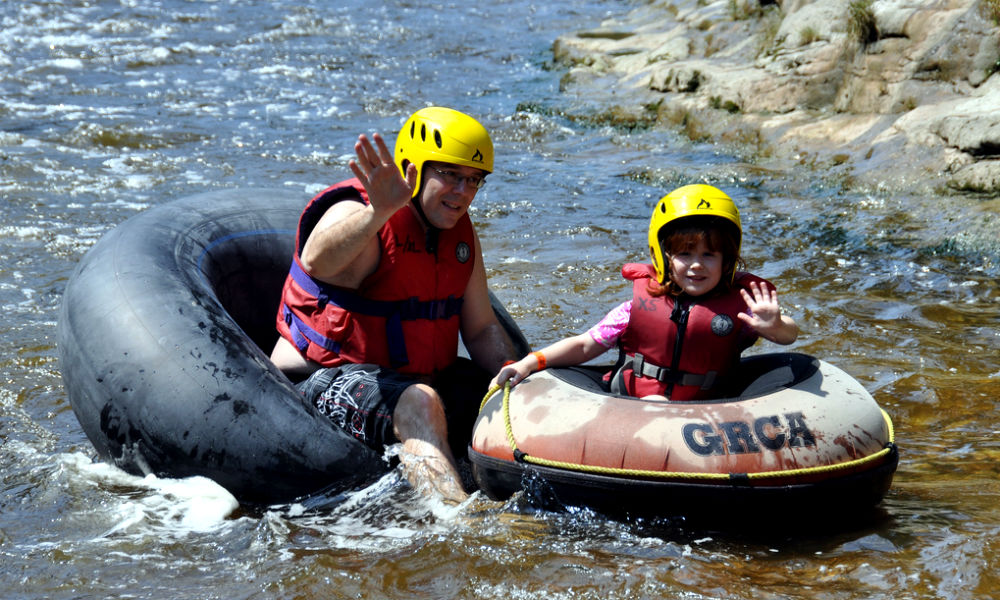 PHOTO: GRAND RIVER CONSERVATION AUTHORITY
Location: Elora, ON; 1.5-hour drive west of Toronto (map it)
With the Grand River running through it, Elora Gorge Conservation Area is a beautiful place to spend a weekend. Little kids can float around in the swimming hole, while bigger kids can tube down the river for an adrenaline rush.
There are also some amazing hiking trails that run alongside the river, as well as splash pads, sports fields, and fishing for those who aren't sure about adventuring into the rushing water. The park also has workshops where kids can learn about butterflies, bugs, or other local flora and fauna. Learn more.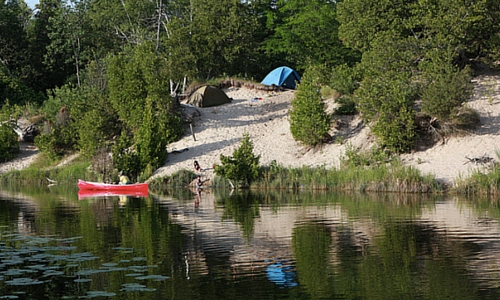 Location: Picton, ON; 2.5-hour drive east of Toronto (map it)
The Sandbanks is a long, sandy beach perfect for building sandcastles, burying dad, and running through the dunes. It is one of the longest, and most beautiful beaches in Ontario. While there are plenty of water sports available, kids can also enjoy bicycle tours, birding, walking trails, and fishing. Learn more.
Check out our Prince Edward County road trip itinerary for ideas of how to spend your time around Sandbanks Park.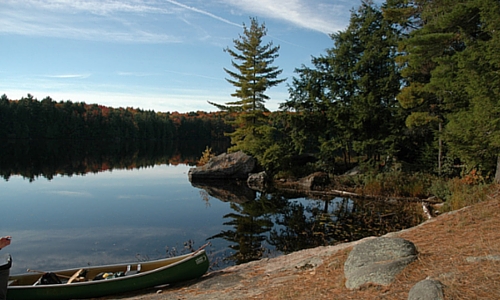 Location: Bancroft, ON; 2.5-hour drive northeast of Toronto (map it)
Kawartha Highlands is a great alternative to Algonquin. It has plenty of wildlife viewing opportunities, as well as a rugged landscape full of lakes, wetlands, and rocky shorelines. Thanks to its secluded location, the night sky is perfect for stargazing, meteor showers, and teaching the kids about constellations.
This is backcountry camping, which means you'll have to canoe to your campsite, so make sure the kids are prepared ahead of time for their adventure into the wilderness. Learn more.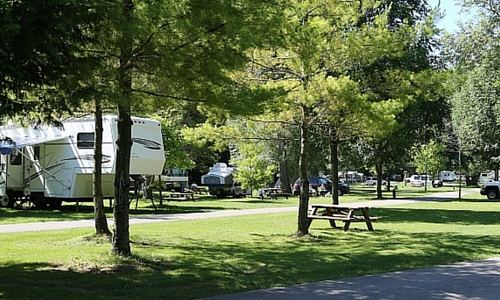 Location: Scarborough, ON; 30 minutes from downtown Toronto (map it)
Want to go camping for the night without leaving the city? Glen Rouge Campground is the answer. You can take the kids overnight, or spend a couple days exploring the park and surrounding areas of Toronto's only campground. The Toronto Zoo and the beaches are closeby, which means you don't even have to stay in the park.
Rouge Park is well-known for its amazing hiking trails, family-friendly event schedule, and birding opportunities. There's also a playground to keep the kids busy, a nearby pool to cool down in, and fire pits to roast some s'mores. Learn more.
For more great ideas about travelling with kids, search our directory of Family Vacation and Resorts in Ontario.
Sign up for our newsletters to get parenting and family fun articles delivered to you!