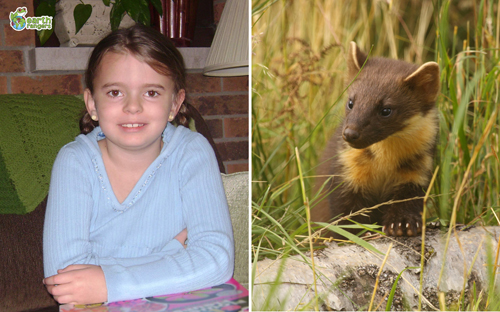 Seven year-old Winter Slade saw an Earth Rangers' Bring Back the Wild Birthday Party public service announcement on YTV and decided to give up birthday presents to raise funds to help protect endangered pine martens in Newfoundland.
"One mother asked me, 'Why would you do that? That is so stupid' and two other parents called the idea stupid while Winter was standing right next to me" says Michelle Slade. "On our walk home Winter cried and asked me why her friend's moms thought she was stupid."
Despite having her idea dismissed, Winter started her campaign anyway because she loves animals and she wants to help protect them. Her online campaign has since gone viral and she's raised thousands to protect pine martens and the wild spaces they need to survive.
"Winter is a Super Ranger; with her mom's help Winter is raising funds to protect pine martens, she is raising awareness about the threats facing animals and their habitats and she is empowering kids just like her to take action" says Mark Northwood, President and co-CEO of Earth Rangers. "Winter's incredible story raises awareness and captivates both children and adults around the world in a way that we cannot put a price tag on".
Bring Back the Wild is Earth Rangers' national kid-powered conservation program that works in partnership with the Nature Conservancy of Canada to help protect endangered animals and their habitats.
The funds Winter Slade raises do not support Earth Rangers administration costs. Half of the proceeds support the Nature Conservancy of Canada's land conservation efforts in areas where Newfoundland pine martens are found. The other half supports Earth Rangers' School Outreach program which educates and empowers kids just like Winter, to take action to protect endangered animals and their habitats.
"Earth Rangers' mission is to inspire and empower the next generation of environmental stewards," says Mark Northwood, President and co-CEO of Earth Rangers. "When children like Winter are inspired to take action we believe it is everyone's responsibility to advocate for and nurture their passion and commitment."
You can help show show this 7-year-old that saving animals isn't stupid by donating and support her campaign.
Click to watch Earth Rangers' thank-you shout out to Winter: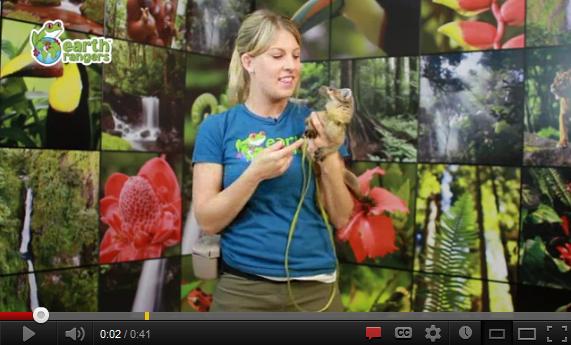 About Earth Rangers:
Earth Rangers is an award-winning charitable organization dedicated to educating children about biodiversity loss and empowering them to Bring Back the Wild. Building on children's natural connection to wildlife, Earth Rangers' focus is to communicate to children a positive science – based message on the importance of protecting biodiversity and adopting more sustainable behaviors. Through programs including a children's website – earthrangers.com, a permanent studio at the Royal Ontario Museum and an Education Outreach Program featuring live Animal Ambassadors, Earth Rangers is able to reach, inspire and enable millions of children each year to take action to help ensure the lasting survival of species in Canada.