Books have the power to transport children to other worlds, to introduce them to people who are just are like them—or to characters who are completely different. They astound with fantastical tales and teach empathy, sympathy, and compassion.
What better gift can there be?
These thirty-two titles—children's literature and young adult novels in various genres—make great gifts for book lovers and even reluctant readers alike.
Click on the book covers to learn where to buy.
Books for Ages 3–5
Pete the Cat and the Bedtime Blues
By James and Kimberly Dean
Harper Collins Canada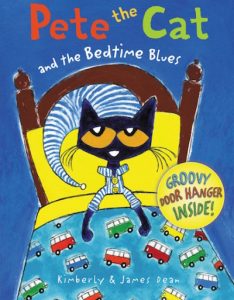 No one ever wants to go home when having a great time with friends. Same goes for Pete the Cat. So he comes up with a clever idea: a sleepover party.
But now no one wants to go to bed—except the groovy cat.
Sidewalk Flowers
By JonArno Lawson and Sydney Smith
Groundwood Books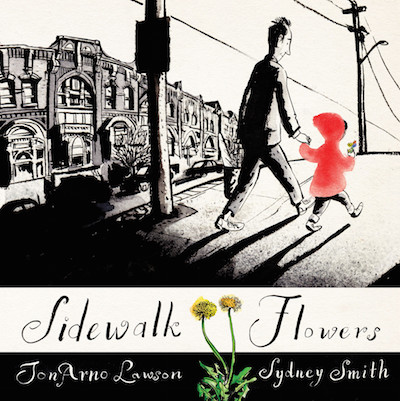 Winner of the 2015 Governor General's Literary Award for Children's Illustrated Book, Sidewalk Flowers is the wordless tale of a little girl who picks wildflowers while running errands in the city with her preoccupied dad.
Those flowers are then gifted—placed by a sleeping homeless man or in a dog's collar, for example—and each small act speaks volumes.
Leo: A Ghost Story
By Mac Barnett and Christian Robinson
Chronicle Books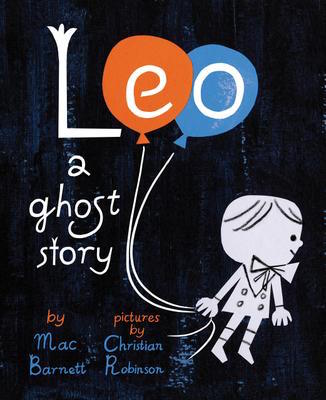 When little Leo, a ghost with no family, moves out of his home after humans move in, he feels lost in the big city that has changed so much since his day.
When a young girl named Jane mistakes him for an imaginary friend, he keeps his ghostly side a secret…until an incident forces him to tell the truth.
Snap!
By Hazel Hutchins and Dušan Petricic
Annik Press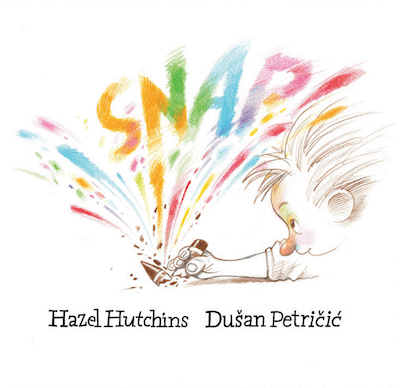 Oh, those darn pencils! The epitomy of creativity when they're first pulled out of the box, all long and pointy. Then snap! They break and become useless. Or do they?
Snap! follows one boy's determination to scribble and draw with all those leftover bits and create something wonderful.
This Is Sadie
By Sara O'Leary and Julie Morstad
Tundra Books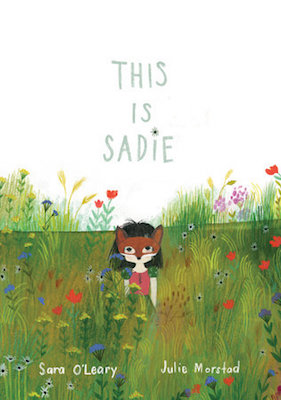 Books about books seem to be all the rage (see The Good Little Book, below) and for good reason: books feed the imagination.
And Sadie's imagination is vast—she's been raised by wolves, attended tea parties and had all sorts of adventures simply because she got lost in her books.
I Really Like Slop!
By Mo Willems
Disney Hyperion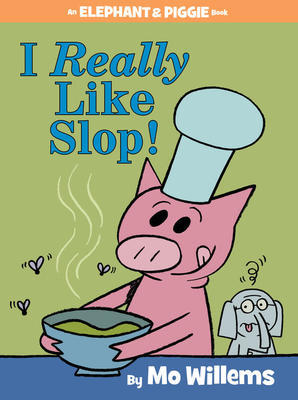 In the twenty-fourth book of the super-popular Elephant & Piggie series, Piggie has cooked up a most fantastic meal, slop, and really, really wants Gerald to try it. Gerald, seeing the green grub and the flies buzzing around, refuses—and hurts Piggie's feelings in the process.
For the sake of their friendship, he changes his mind. Sort of.
Dear Santa, Love, Rachel Rosenstein
By Amanda Peet, Andrea Troyer and Christine Davenier
Doubleday Books for Young Readers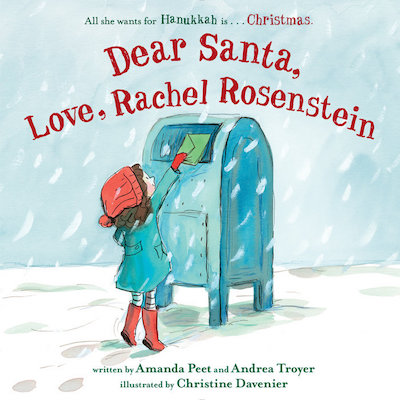 This charming book follows a Jewish girl's desperate attempts to have Santa visit her house on Christmas Eve, including a heartfelt, laugh-out loud-funny letter to the man in red about the origins of the holiday.
A wonderful lesson about world religions and being true to yourself.
When Santa Was a Baby
By Linda Bailey and Geneviève Godbout
Tundra Books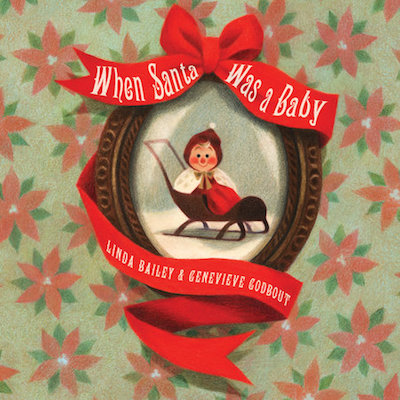 If there is one Christmas book to put on your shopping list this year, this would be it.
When Santa was a Baby is at once funny and sweet, recounting everything from Santa's first words, to his favourite colour, to his penchant for standing in front of an open refrigerator during the sweltering summer.
Geneviève Godbout's retro illustrations work wonderfully with Linda Bailey's words.
Books for Ages 6–9
The Day the Crayons Came Home
By Drew Daywalt and Oliver Jeffers
Philomel Books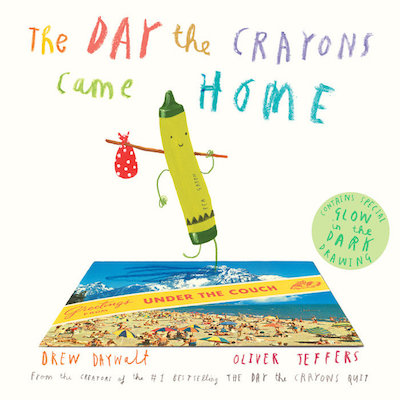 In the follow-up to their smash The Day the Crayons Quit, Drew Daywalt and Oliver Jeffers bring a new colourful cast to the fore: Pea Green, who vows to leave home unless he gets a cooler new name; Maroon, who's stuck in the sofa; and Turquoise, who has melted into a pair of socks.
Brilliant and sarcastic and sure to be another bestseller.
Koala Hospital
By Suzi Eszterhas
OwlKids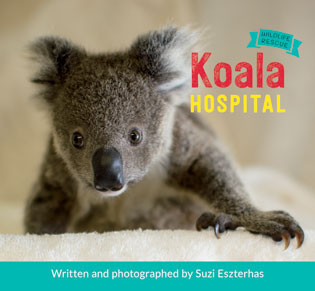 For kids who love fact over fiction, this first in a new four-book wildlife-rescue series takes young readers to an Australian sanctuary that rehabilitates the adorable animals to return them to the wild.
Koala Hospital touches upon the process, the people, the native habitat and the way children can help.
Swan
By Laurel Snyder and Julie Morstad
Chronicle Books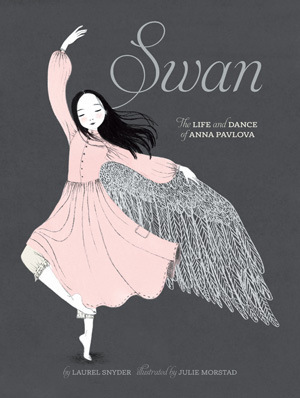 The story of Anna Pavlova begins on a snowy evening when she and her mother, a struggling laundress, attend the ballet. That one moment in time transformed the future dancer's life. She practiced and practiced until she was accepted to a prestigious school and danced for people around the world, never forgetting who she was and where she came from.
Slip in a pair of tickets to The Nutcracker for your little ballerina.
The Adventures of Miss Petitfour
By Anne Michaels
Tundra Books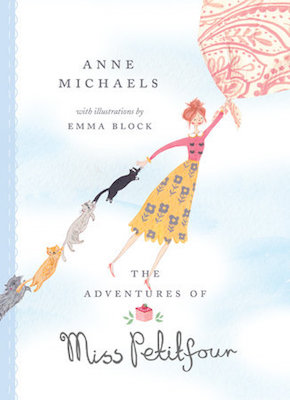 Multi-award-winning author and current poet laureate of Toronto, Anne Michaels tries her hand at kidlit with this collection of five whirlwind adventures featuring Miss Petitfour and her sixteen feline friends.
From a not-so-simple search for marmalade to participating in an annual Festooning Festival, Michaels plays with words and wonderment with delicious results.
Polar
By Dan Kainen and Carol Kaufmann
Workman Publishing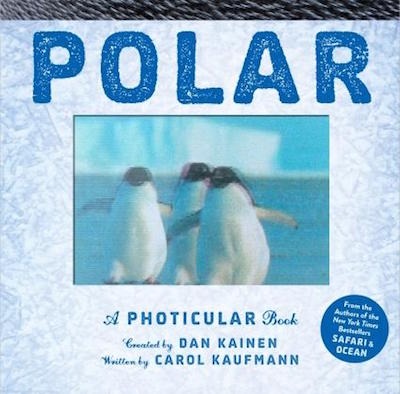 A photicular book is like watching a mini movie: the images on the pages come to life with the smallest movements. In the case of Polar, those images include penguins waddling, a snowy owl flying, the aurora borealis lighting up the night sky.
Each spread features an in-depth essay on the animal or event as well as at-a-glance facts. A treat for the eyes and the mind.
The Good Little Book
By Kyo Maclear and Marion Arbona
Tundra Books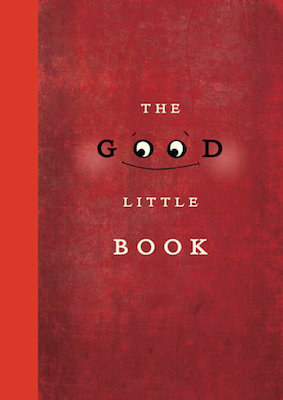 When a boy is banished to the study as punishment, boredom sets in instantly. Begrudgingly, he picks up a book to read. That book, The Good Little Book, takes him to places and on adventures that he never imagined possible. And the book becomes his constant companion.
Until the day the boy loses it. What will happen to The Good Little Book in the big, bad world when it doesn't even have a proper jacket?
Finding Winnie
By Lindsay Mattick and Sophie Blackall
HarperCollins Canada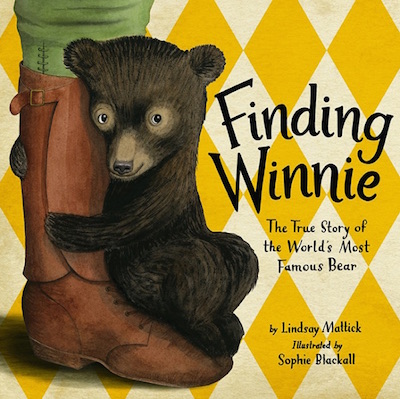 Two books about the famous bear came out this year. This one, Finding Winnie, was written by the great-granddaughter of Captain Harry Colebourn, the Canadian veterinarian who rescued the bear cub in Ontario and took him to an army base in England.
Pair it with the second book, Winnie, by Sally M. Walker and Johnathan D. Voss (Henry Holt and Co.) as well as an original Winnie-the-Pooh story and a Winnie-the-Pooh stuffed animal for a most enviable gift basket.
How To Tell a Story
By Daniel Nayeri
Workman Publishing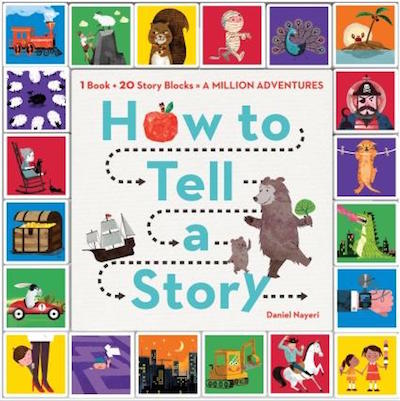 This is a book masquerading as a game, or perhaps a game accompanied by a book. Either way, How to Tell a Story is a wonderful way to teach children the basics of storytelling and have them come up with their own whimsical tales with the roll of colour-coded blocks.
You don't have to tell your kids it's educational!
Books for Ages 10–12
Diary of a Wimpy Kid: Old School
By Jeff Kinney
Amulet Books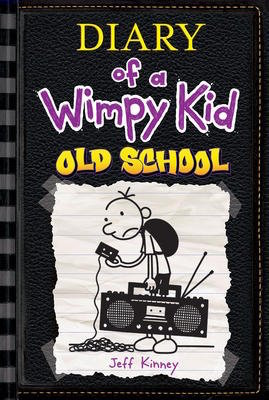 Greg Heffley is forced to kick it old school when his mother convinces their town to unplug for 48 hours.
Lemonade stands, kick the can, primitive camping—it's all way more than video-game junkie Greg can handle.
The Marvels
By Brian Selznick
Scholastic Canada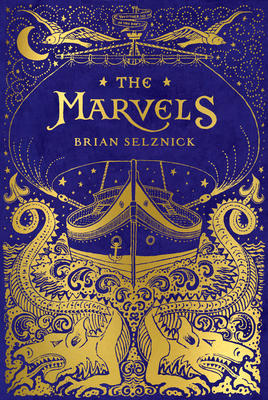 What's fact and what's fiction? Is a story just a story? These are just a couple of the questions readers must consider with The Marvels, the latest hybrid novel gorgeously illustrated by the author.
Unlike Hugo Cabret or Wonderstruck, though, The Marvels reads like two books in one: the wordless (about the Marvel family) and the worded (about Joseph and set 200 years later). Their connection is only clarified at the very end—and what a fascinating ending it is.
Harry Potter and the Philosopher's Stone: Illustrated Edition
By J.K. Rowling and Jim Kay
Bloomsbury Press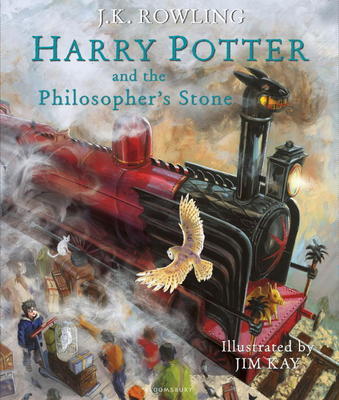 It's Harry Potter. It's beautifully illustrated. It's something that will be cherished by fans for life.
What more can be said?
Star Wars: Absolutely Everything You Need to Know
By Adam Bray, Cole Horton, Michael Kogge, and Kerrie Dougherty
DK Children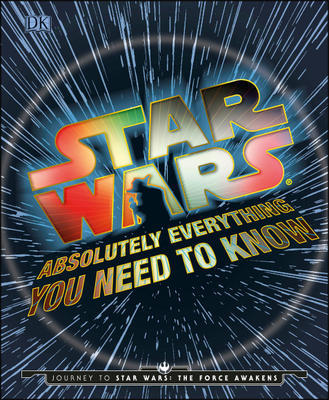 With the latest Star Wars movie release a week before Christmas, this holiday season is all about that galaxy far, far away.
Publishing house Dorling-Kindersley is a master at non-fiction "tomes" and this one, crammed with trivia, facts and graphics, will not disappoint.
Magnus Chase and the Gods of Asgard, Book 1: The Sword of Summer
By Rick Riordan
Disney Hyperion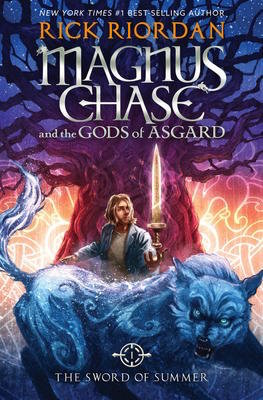 In this new series by the Percy Jackson author, Magnus Chase is just an ordinary, down-on-his-luck kid trying to stay ahead of the cops. When a long-lost uncle shows up informing the boy that he's the son of a Norse God, that all the myths are true and that a war of epic proportions is about to break loose, Magnus is forced to make one life-altering decision that may save hundreds, but kill himself in the process.
Also for the Rick Riordan fan, Percy Jackson's Greek Heroes by Riordan and John Rocco.
Secrets (Boxed Set)
By Eric Walters, Teresa Toten, Norah McClintock, Marthe Jocelyn, Vicki Grant, Kelly Armstrong, and Kathy Kacer
Orca Books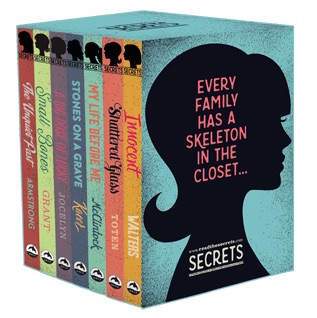 The premise of this series is simple: you have one incident, seven characters, and seven authors who write their stories. That incident is a girls' orphanage burning to the ground in 1964. The seven oldest girls are sent out in the world with only the smallest clue as to who they are, where they came from and what to do next.
Each of the seven author runs with a character and the stories that unfold are a testament to the amazing talent we have in Canada.
The Gospel Truth
By Caroline Pignat
Red Deer Press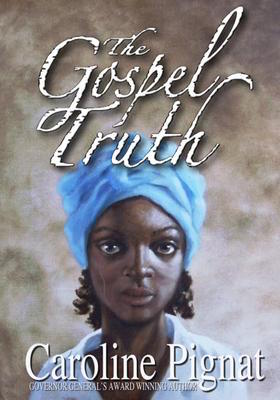 Winner of the 2015 Governor General's Award for Children's Literature, The Gospel Truth tells the story of a 16-year-old girl living on a tobacco plantation in 1858 Virginia.
Told from various points of view and written in free verse, the novel shines an evocative light on the horrors of slavery, the freedom of hope and strength of courage.
Circus Mirandus
By Cassie Beasley
Dial Books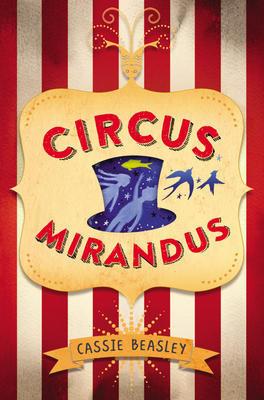 As his grandfather lays dying, Micah listens to wild stories about a fantastical circus called Circus Mirandus. And Micah believes every story, especially the one about the magician who happens to owe Grandpa Ephraim a miracle.
A miracle being exactly what his grandpa needs, Micah sets off to find the circus, the magician and call in that miracle. But sometimes things are easier said than done.
Books for Ages 13–16
The Dogs
By Allan Stratton
Scholastic Canada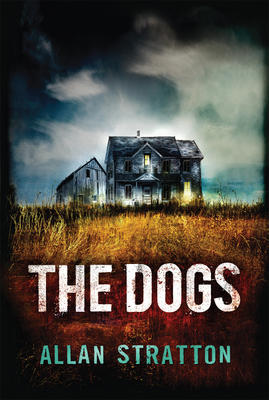 Teenage Cameron and his mother have picked up and moved yet again to outrun his supposedly violent father. This time, they settle in an abandoned farmhouse in the middle of nowhere. The kids at his new school taunt Cameron, telling him that the farmhouse is haunted by the murdered homeowners, and while Cameron tries not to believe them, the visits from a boy named Jacky—possibly a ghost—give their stories a bit too much weight.
Soon, Cameron delves into the murders himself and what he learns, well, readers will never guess. A dark, psychological page-turner to the very end.
Carry On
By Rainbow Rowell
St. Martin's Griffin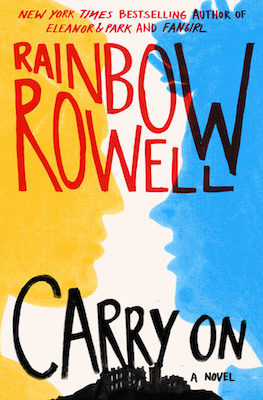 You may think any new novel set at a wizarding school isn't worth your time, but then you've probably never read a Rainbow Rowell novel. Simon Snow, first seen in Fangirl, is forced to team up with his nemesis, the vampire Baz, to find his mother's killer and keep magic from disappearing across the whole of England.
Sure, there are wands and monsters and misfires and all that, but the YA phenom also adds her trademark romance, humour and reality-based teen traumas.
The Emperor of Any Place
By Tim Wynne-Jones
Candlewick Press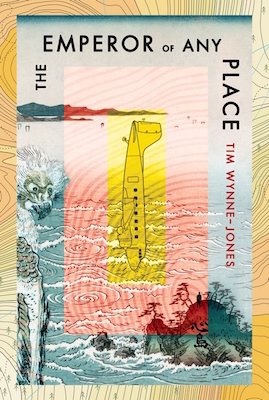 Tim Wynne-Jones returns with a story within a story, both haunting and mysterious. When Evan's father passes away, the teenager takes it upon himself to read the leather-bound book his father left behind: a memoir written by a WWII Japanese soldier fighting for his life on a Pacific island inhabited by monsters and ghosts.
Soon, Evan's detested grandfather shows up—in person and in the book—and Evan's left to wonder whether the surreal can actually be real.
Six of Crows
By Leigh Bardugo
Henry Holt and Co.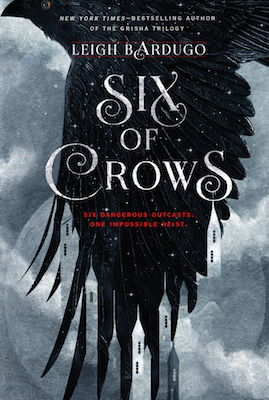 Every criminal awaits the day he or she is presented with the ultimate payoff if they survive the ultimate risk. For criminal prodigy Kaz Bekker, that day has come—break out a mastermind from a heavily guarded prison then break into the impenetrable Ice Court to grab the loot. To pull it off, Kaz needs a team he can count on, but he'll have to settle for the team he can get.
Think of Six of Crows as a dark-fantasy version of Ocean's 11 for young adults.
The Nest
By Kenneth Oppel
HarperCollins Canada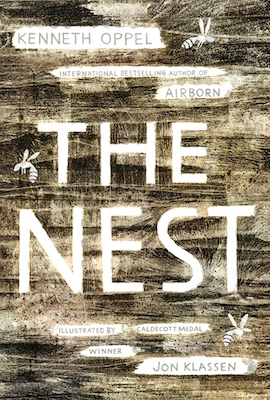 The master storyteller takes readers on a gripping and horrifying journey far into the mind. All Steve wants to do is save his baby brother. When an angel, later revealed to be a very different species of wasp, offers to "fix" the baby, Steve agrees. But fixing is not really in the plans—rather a swapping with a replica the wasps have been busily building.
When Steve changes his mind, he sets off a horrifying chain of events that will likely have teen readers sleeping with the lights on.
Saint Anything
By Sarah Dessen
Viking Books for Young Readers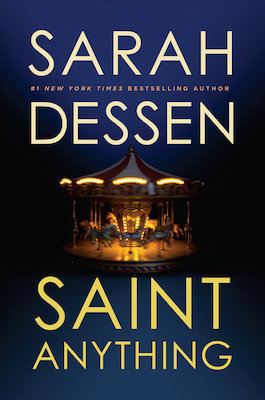 Sydney has always been in the shadow of her older brother, Peyton. Even when he's sent to jail for paralyzing a teen while drunk-driving, Sydney remains invisible to her parents.
A change of schools also changes her beliefs—in friendships, in family relationships, in herself.
Everything, Everything
By Nicola Yoon
Doubleday Canada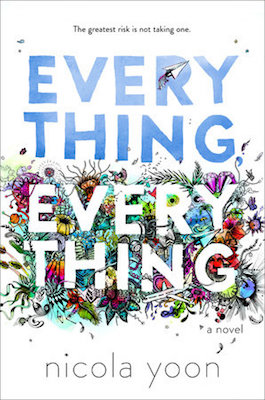 Maddie is allergic to the world—that's the best way to explain her rare disease. She hasn't left her home since she was an infant and has spent most of her endless downtime journaling.
When a cute teenage boy moves in next door, life gets a bit more interesting—and a lot more dangerous.
All the Bright Places
By Jennifer Niven
Knopf Books for Young Readers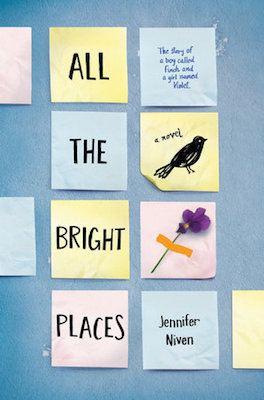 "Is today a good day to die?" All the Bright Places starts off with a pretty heavy question, asked by a teenage boy standing on the ledge of his school's bell tower. And he is not alone. Six stories up, Theodore Finch meets Violet Markey, who has some pretty heavy questions of her own.
They descend the bell tower together and when in each other's company become the people they've hidden for so long. But as one life rights itself, the other spirals out of control.