Whether it's for the playground, school dance, work, or leisure, a great hairstyle has to be two things: chic and versatile.
We live in a fast-paced, time is money world, and the last thing any mother wants to add to her ever-growing list of things to do is contemplating what hairstyles will work for her and her girls. Are there easy, fun hairstyles for young kids, tweens, and moms? In a word, yes!
Believe it or not there are numerous styles that can go from child to mom seamlessly. Here is a little hair inspiration, so that you can see what we mean!
High Chignon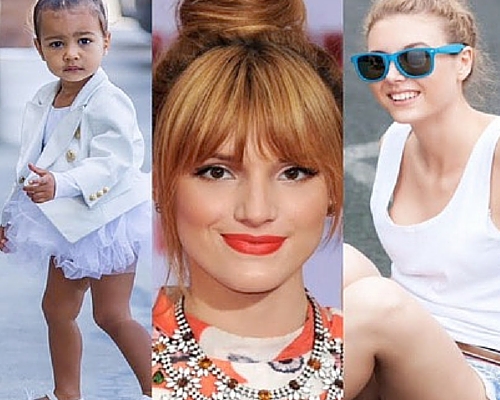 Kids: A simple, cute style that will leave any little girl feeling like a princess. Leave a few wisps of hair along the hairline to really achieve a doll-baby look!
Tweens: This hairstyle has become an Instagram classic. Master this style for your tween and her selfies will thank you. Millennials are more carefree, so slick back hair is not necessary. Keep hair looser to show off her youth.
Moms: Add more depth and sophistication to this look with highlights or a bang. You'll enjoy having tresses up and out the way as you tackle all those work meetings and errands.
Side Braid
Kids: Side braids are easy to design and will last your little one all day. Add a fun hair accessory to punch up the drama!
Tweens: Remember to think loose and carefree when it comes to tween hair. Construct a normal tail, but allow the hair at the top to flow effortlessly.
Moms: Side braids have been spotted on numerous catwalks and red carpet events. If braids seem like a bore or you're afraid you'll resemble your five-year-old, try the adult version by changing up the tail. Adding a Fishtail effect to your tail will automatically give your hair a more "grown-up," yet sassy appearance.
Bob Haircut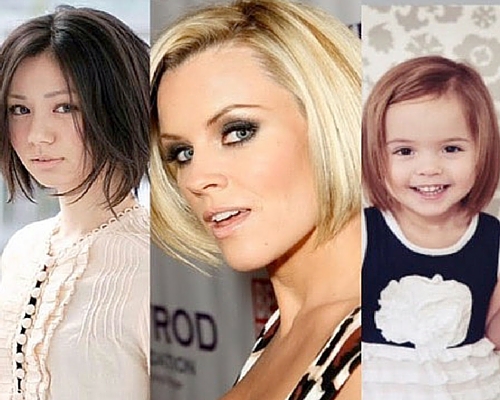 Kids: At this age any style will look adorable. Keep the cut blunt in order to change the style up with ease.
Tweens: When going short always allow a professional to do the initial styling. Tweens should aim for slight layering to give their tresses more edge.
Moms: Opt for an asymmetrical cut to help frame and showcase your gorgeous facial features. Allow your stylist to create a bob that will work with your hair's thickness/thinness and other attributes, so that you can wake up and go! Moreover, to maintain, keep in mind about every six weeks you should go in for a trim.
Natural Curls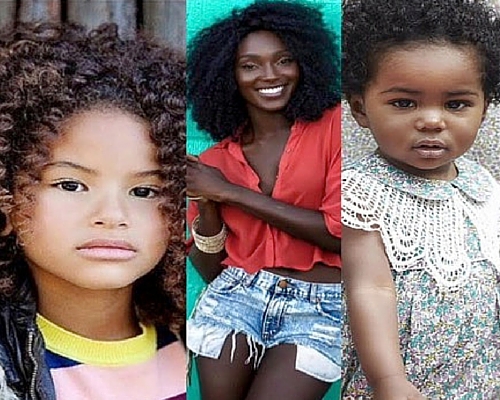 Kids: Defining curls is best to do when a child is young. Using heated tools or chemicals like perms can destroy a child's natural curl pattern, so let those curls run free! Simply add a small amount of leave-in conditioner and oil to keep curls looking amazing. Hair accessories like headbands also help to add control.
Tweens: If your tween needs a little help achieving wavy or curly hair, try wetting hair then applying hair gel or pomade. Next, braid the hair and let it "set" all night. In the morning undo the braids and she'll have gorgeous wavy tresses.
Moms: As your mom before you most likely said, "If you got it, flaunt it!" Curly hair is beautiful. Keep those locks frizz-free by sleeping on a satin pillowcase and by using products that have been formulated to infuse moisture into strands.
French Braids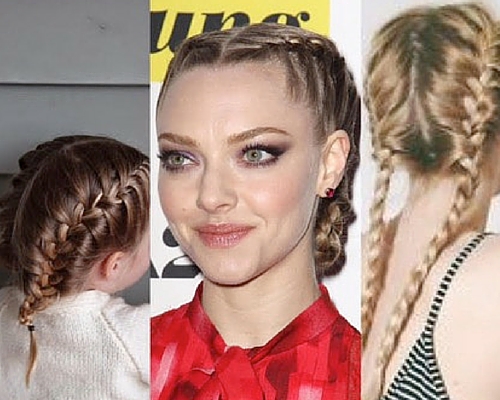 Kids: Your active little girl can play all she wants and her hair will stand the test of time. Plus, this look can be styled fast.
Tweens: Any hair look that can work for over a decade is a winner, right? This hairstyle has come back into vogue for tween girls in a huge way and can work on various lengths of hair.
Moms: So, what is the modern twist on French Braids for moms? Take the ends of your braids and simply pin them up at the nape. Create a chignon and you instantly have a sophisticated updo.
High Ponytail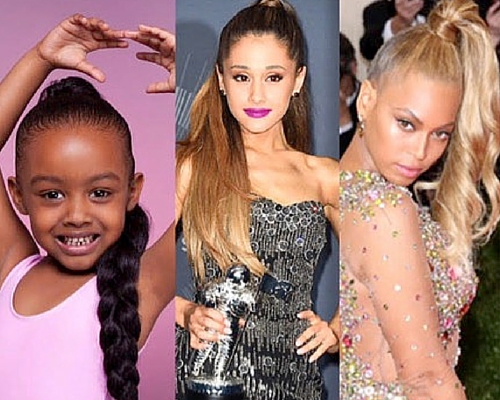 Kids: Slick that hair back and add a braid, then watch your little angel walk the sidewalk like it's a runway.
Tweens: If ponytails are so yesterday to your tween, try achieving a similar look by leaving some hair up and some strands down.
Moms: Going out on the town? A high ponytail is bold, flirty and very daring without being overbearing. So, for a few hours go ahead and let your inner diva out!
There you have it – easy, fun hairstyles for young kids, tweens and moms. Hair styling should never be a stressful part of your day. Looking and feeling your best should be as easy as 1-2-3.
With the help of the above hairstyles, you, your kids, and your tweens will look like superstars, and everyone on your block will wonder how you do it!
And of course, if you don't want to do any styling yourself, you can always check out our online directory of Children's Hair Salons in Toronto.
Sherry Harris is a writer, videographer and full-time solopreneur who loves blogging about hairstyles and hair care. When she's not meeting friends and family for dinner, she can be found reading thriller books on the beach or traveling off the beaten path. Visit her website at sherryslife.com.
READ MORE LIKE THIS:
Keep informed with all of our Style Tips for Parents and Kids Fashion coverage, and keep the kids looking presentable using our Hair Salons for Kids and Kids Clothing in Toronto directory.
Sign up for our newsletters to get parenting and family fun articles delivered to you!