Making recipes and festive food for Valentine's Day can be as simple as cutting everything out with a heart-shaped cookie cutter. However, if you want to take things a little further, these 12 recipes are a great way to show the kids you care.
Some of the recipes are great if you want little hands to help out in the kitchen, while others work better as a Valentine's Day surprise. We even threw in a few healthy treats for you, just in case you're worried about experiencing a chocolate-overload.
Butterscotch Peanut Butter Marshmallow Hearts
These smooth and nutty marshmallow treats are a yummy way to get kids in the spirit of the holiday. The recipe from Sweetapolita uses heart-shaped cookie cutters to spread the love.
Heart Calzones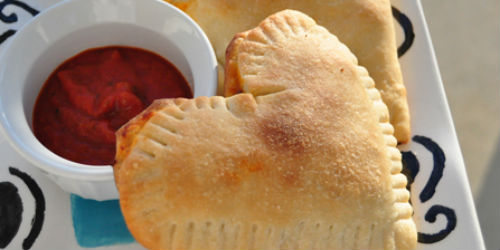 These hot and savory calzones (also known as heart shaped pizza pockets) from Messy Aprons are a great lunch or dinner recipe on Valentine's Day. Have the kids help you stuff them and add the forked edges. They will be a hit!
Heart Pancakes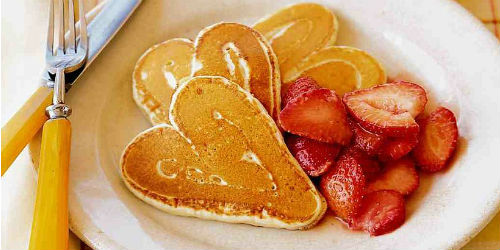 This recipe idea from Popsugar suggests using your favourite pancake recipe to make heart-shaped pancakes. Just make the recipe as usual and then use a ladle or a measuring cup with a spout to pour the batter into hearts. Top with any red berries and syrup. You could also try some festive french toast or these fancy heart-lace crepes!
Strawberry Milk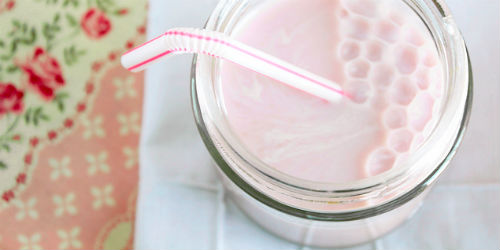 Pastry Affair has a great recipe for some pretty pink milk, perfectly hued to be enjoyed along with any Valentine's Day meal or dessert. If you want something a little more hearty, try this strawberry smoothie recipe.
Heart Shaped Eggs (And Bacon)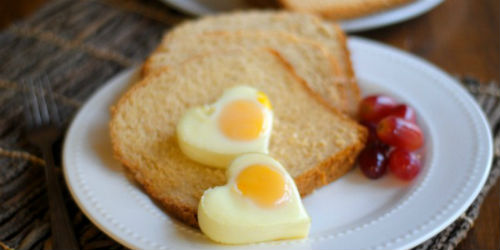 If you're looking to start the Valentine's Day celebrations first thing in the morning, these heart-shaped eggs from Mommy Hates Cooking are a great way to give the kids a healthy, but festive, breakfast. Add a slice of easy to make heart-shaped bacon and some roasted potato hearts on the side to complete the meal.
Conversation Heart Toast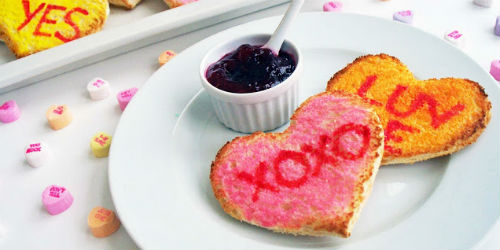 These are cute and fun and surprisingly easy to prepare. If you're feeling creative, you can make them ahead to surprise your little ones. However, the directions from Hungry Happenings are simple enough that you could even let the kids do the cookie cutting and painting. Bonus: It is a good way to encourage handwriting skills!
Cinnamon Roll Hearts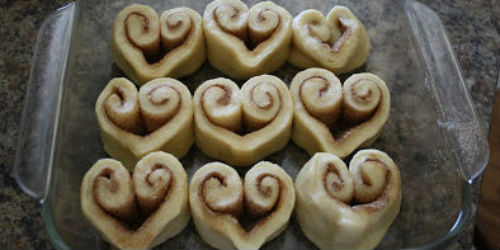 This recipe idea from Poppies At Play suggests rolling the dough in a specific way to make these charming cinnamon rolls. They are fun and delicious and require no extra effort aside from giving the roll a little pinch to create the point. If you feel like making a recipe from scratch, try this one.
Heart Fruit Kabobs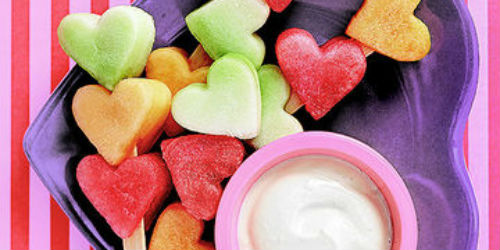 This is a great way to get the kids to eat a healthy, non-chocolate Valentine's Day treat. You can use any fruit you want, although this recipe from Parents.com uses three kinds of melon. Kiwi, pineapple, pears, apples, and even strawberries all work great.
Heart Cupcakes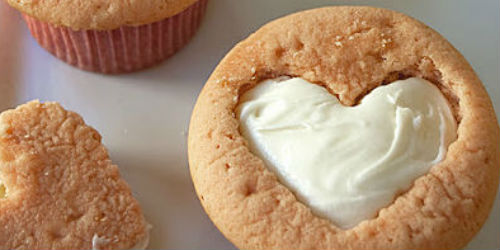 Caffe Ina has a great recipe to make some delightful cupcakes with heart shaped frosting. However, you can use any cupcake recipe and almost any frosting. It's easy, it looks great and it tastes good, too. The kids will love them.
Brown Sugar Blondies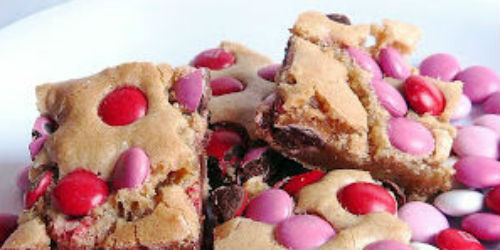 Finally there is some chocolate on this list! Baked Perfection adds some festive M&Ms to blondies for a dessert that will match any Valentine's Day colour-scheme. If you don't feel like chocolate (gasp!) try other red and pink candies instead.
Red Velvet Macaroons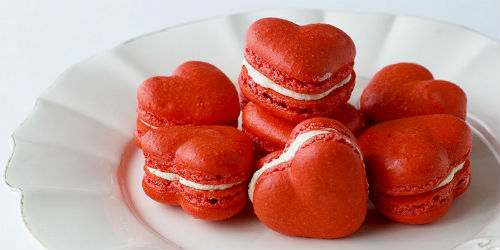 Time to kick things up a notch. These fancy macaroons from Delectable Deliciousness require a little extra effort, but the look on your kids' faces will be worth the work. These also make great gifts if you (or the kids) have someone special in mind (grandparents and teachers will love these!).
Marshmallow Pops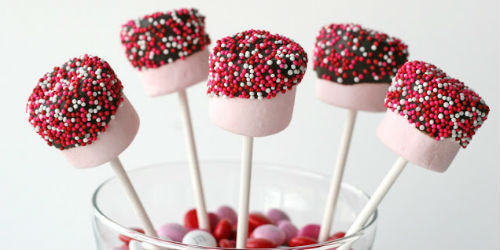 Our final recipe suggestion, from Glorious Treats, is easy to prepare AND has chocolate. You can't go wrong. If you can't find strawberry marshmallows, don't worry; original marshmallows look just as festive when covered in red and pink sprinkles.