Sure, hot chocolate isn't filled with vitamins and doesn't have much nutritional value, but it sure is delicious and the kids love it. Also, it's cold outside and hot chocolate offers a light at the end of the (wind chill) tunnel. It's the perfect warm treat to sip while snuggling on the couch under some blankets after you come in from tobogganing or, let's face it, from being outside for any reason.
Below is an assortment of recipes with varying degrees of difficulty and preparation time, from hot to cold and from liquid to solid; there's something for everyone!
*Also be sure to see our substitutions/alternative suggestions at the end for those of you with dietary restrictions.
1. Cookies and Cream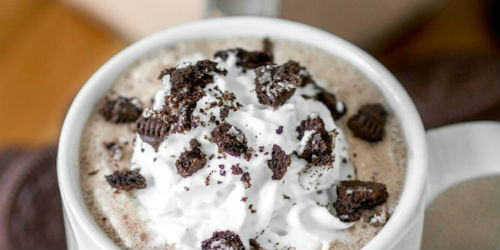 In the history of dessert, no kid (or parent for that matter) has ever said no to cookies'n'cream. There is something so simple, yet decadent, about rich chocolate combined with smooth cream. And if you're low on time, this recipe from Sprinkle Some Sugar lets you use store-bought mix.
2. Frozen Caramel Hot Chocolate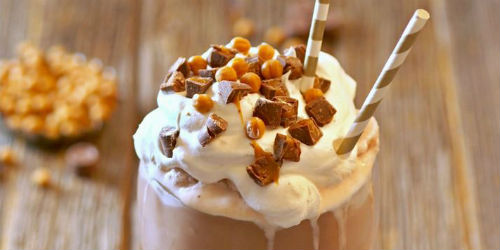 Who says hot chocolate has to be served hot? This recipe from The Cookie Rookie is so good, the only thing you can do is go and try it. Immediately. If you can't find caramel hot chocolate mix, just use any mix and add a few extra caramel chips.
3. Snowman Soup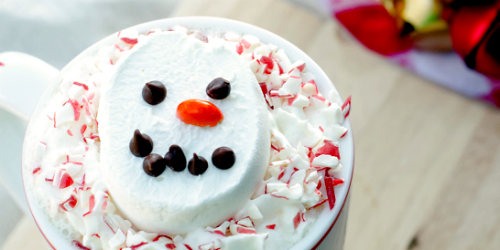 This is a great recipe to involve the kids, from Following In My Shoes. Let them help you add the ingredients into the slow cooker, and while it's warming they can help you crush the peppermint candies and make their own snowman faces.
4. Over-the-top Hot Chocolate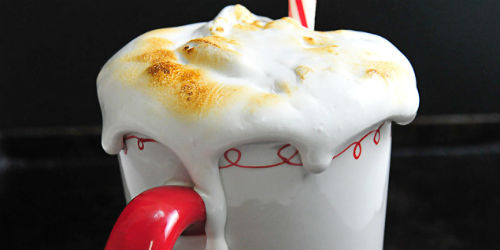 The kids will love this one from Add A Pinch because it is an ooey-gooey mess! The marshmallow fluff sits on top of the hot chocolate and oozes down the side of the mug. If you don't have a kitchen torch, a barbecue lighter is a great alternative and adds a little touch of magic to the process.
5. S'mores Hot Chocolate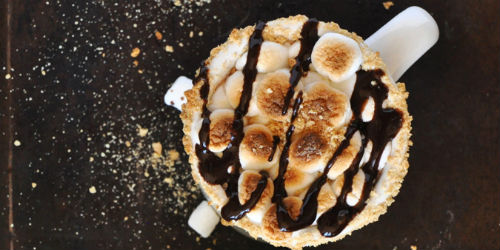 Campfire season is long gone, but that doesn't mean s'mores are a thing of the past. This recipe from Minimalist Baker is fairly simple and only takes ten minutes. Before you put them in the oven for browning, let the kids add their own marshmallows.
6. Mint Hot Chocolate Float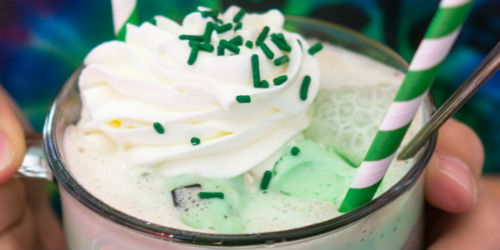 This one is fun and easy and absolutely delicious. AND it works with any flavour of ice cream. Older kids can make this recipe from Crazy For Crust on their own, but little ones will need help stirring and scooping.
7. Double Fudge Hot Chocolate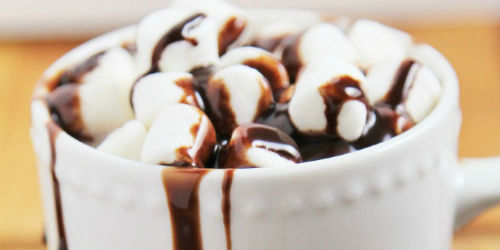 This recipe from Red Apron Girl is thick and rich and overall chocolatey goodness. It could also be called hot chocolate pudding. Feel free to make your own pudding if you want more control over the sweetness level. The kids will feel extra lucky to have you after they've devoured this treat.
8. Hot Chocolate Cookies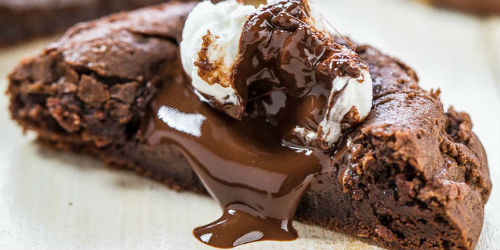 Let's make things more interesting. Forget hot chocolate in a mug – hot chocolate in a cookie is the newest way to enjoy the classic treat. And, unlike the original, this hot chocolate cookies recipe from Averie Cooks does not need to be kept hot; you can pack the cookies up and save them for later. And nothing encourages kids to help out in the kitchen like a chocolate reward.
9. Butterbeer Hot Chocolate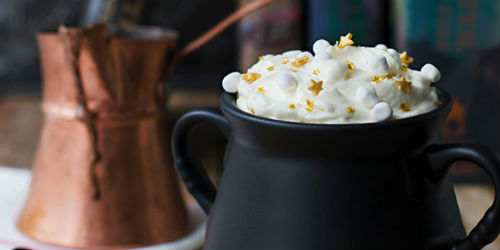 This is the perfect special treat for all your Harry Potter fans. They can put on their dress robes and pretend the snowy landscape outside is Hogsmeade. Bonus points if you have a mug that looks like a cauldron, just like the recipe pictures from Bakingdom.
10. Hot Chocolate Fudge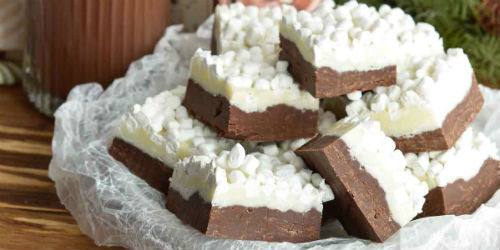 Not to be confused with the Double Fudge Hot Chocolate recipe above, this is another non-drinkable hot chocolate recipe from Wonky Wonderful. It's easy, fast and only requires four ingredients. Try this when you're running low on time and need a sharable treat the following day.
11. Frozen Hot Chocolate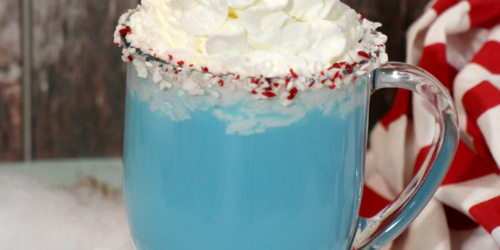 All your Elsa and Anna fans will go wild for this Frozen-not-frozen blue delight from Enzas Bargains. And don't worry; it's basically just white hot chocolate with a little blue gel food colouring.
12. Hot Chocolate Cupcakes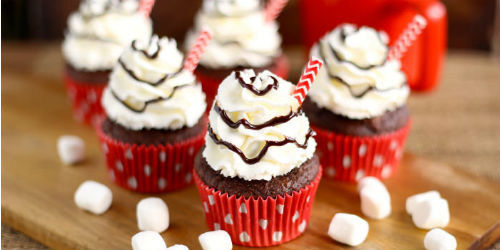 Yet another delicious hot chocolate alternative. This recipe from Your Cup Of Cake will have the kids begging to help add the icing (and lick the bowl afterwards) and would be great for any wintertime birthday events.
*There are many great alternatives to use when doing any kind of baking.
Dairy Free? Use almond milk (or soy for nut-free) and coconut whipped cream instead. And hit up your local health food store for vegan ice cream and caramel/chocolate chips. There are also great recipes out there, like this homemade rolos recipe.
Gluten-free? Find yourself some gluten-free cookies, such as Oreos, or make your own!
READ MORE LIKE THIS:
Find more recipes and healthy food ideas in our ARTICLES or BLOGS sections or visit our Toronto & GTA Directory for catering and bakery listings.
Sign up for our newsletters to get parenting and family fun articles delivered to you!