When summer is in full swing and temperatures are on the rise, it can be tough to stay cool. While drinking enough water is important, it's not the only way to stay hydrated. Plus, as any parent of an active little one knows, it can be hard to get them to stop playing long enough to take a break.
Fruit, frozen desserts, and ice pops are all great ways to keep fluid intake adequate while staying cool. Here are a dozen delicious and healthy recipes that will help you and your little one's beat the heat.
Pistachio Melon Cake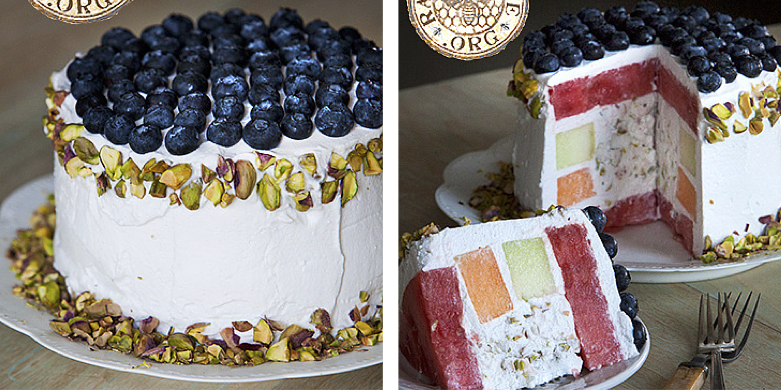 photos: Raising Jane
This beautiful cake from Raising Jane has been showing up all over Pinterest and it's not hard to see why. With four juicy layers of melon, a coconut cream frosting, and delicious blueberries on top, it's as beautiful as it is hydrating.
Fruit Pizza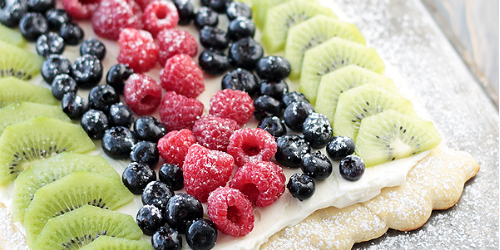 photo: Countryside Cravings
This easy fruit pizza from Countryside Cravings uses crescent dough as a base to provide a little more structure to the pizza. Spread on some delicious mascarpone cheese as the sauce, and customize using whatever fruits you have on hand.
Chocolate-Drizzled Frozen Fruit Skewers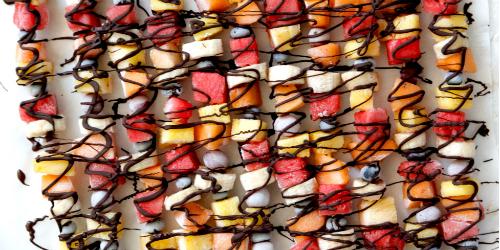 photo: Carlsbad Cravings
Frozen grapes make a refreshing snack at the best of times and these skewers from Carlsbad Cravings up the ante with the addition of blueberries, melons and a delectable chocolate drizzle.
Watermelon Feta and Balsamic "Pizzas"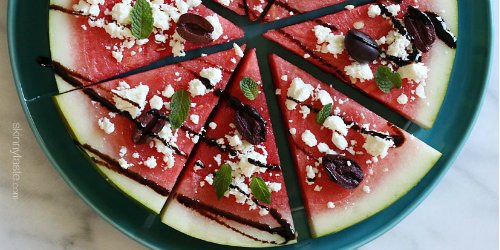 photo: Skinnytaste
This pizza-style watermelon from Skinnytaste features a refreshing and delicious mix of sweet and salty tastes thanks to the combination of watermelon, olives, and feta. We think it's a perfect idea for a snack or appetizer.
Paleo Ice Cream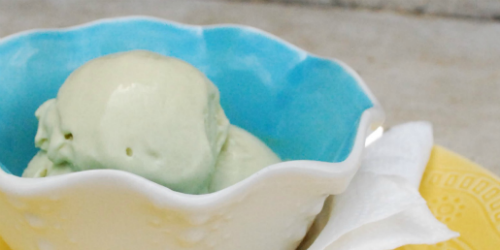 photo: He Won't Know It's Paleo
I've made several He Won't Know It's Paleo recipes to great fanfare with both my husband and little one, and this ice cream is no exception. It provides a dose of healthy fats while satisfying those sweets cravings.
Guilt-Free Ice Cream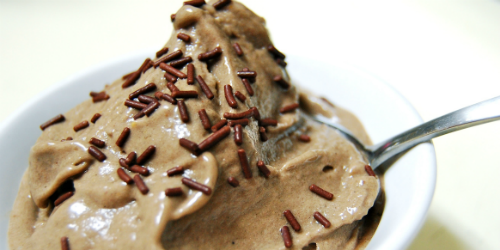 photo: Farm to Table
This recipe from Farm to Table will blow your mind (and tastebuds) away when you learn that it only truly requires a single ingredient: frozen banana. Since it has only one ingredient it is ready in minutes, and is super easy to give it more flavour by adding whatever you want, such as peanut butter and cocoa powder.
Coconut & Avocado Grasshopper Bars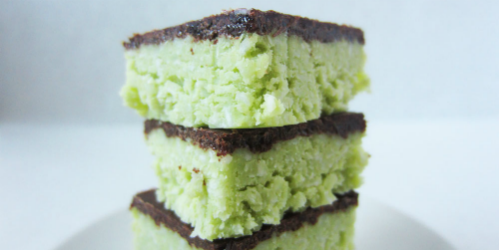 photo: Raia's Recipes
Don't worry; there aren't any grasshoppers in the recipe! This gem from Raia's Recipes gets its green colouring from avocado, making it pretty to look at but more importantly very healthy. Keep a batch on hand for when cravings strike or company pops in unexpectedly.
Frozen Yogurt Buttons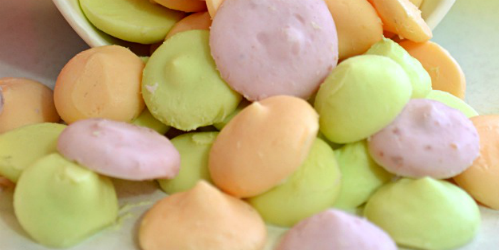 photo: Lady Behind the Curtain
These frozen yogurt buttons from Lady Behind the Curtain are so easy it's not even funny. Simply take your family's favourite yogurt (Greek or traditional, flavoured or plain) and pipe onto cookie sheets for freezing.
Strawberry Banana Popsicles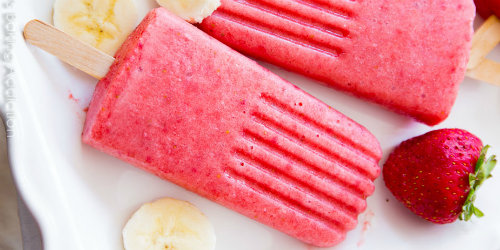 photo: Sally's Baking Addiction
There's nothing like fresh Ontario strawberries, and these strawberry banana popsicles from Sally's Baking Addiction are a cooling and delicious way to enjoy one of summer's best flavours.
Coconut Milk Fudgesicles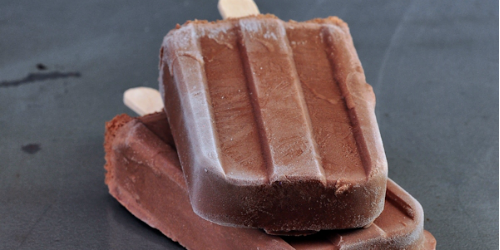 photo: The Creekside Cook
Rejoice, for you have finally found a healthy fudgesicle! With coconut milk, honey, vanilla, cocoa, and salt, there's nothing to feel guilty about when feeding your little one this quick and easy recipe from The Creekside Cook.
Green Frog Pops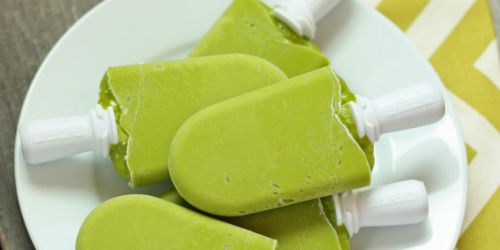 photo: Super Healthy Kids
Keep the little ones cool and help them get their daily greens in with these healthy and fun frog pops from Super Healthy Kids. While this recipe uses spinach for the bright green hue, you could also sub kale, chard, or collards if your kids will eat them.
Caitlin McCormack is a writer, editor and full-time mama to one cool little dude. When she's not spending time at the park or working on recipes in the kitchen, you can find her lifting weights, growing her own veggies, or enjoying some precious time with her shift-working husband. Read her blog at Big City Mama or follow her on Twitter @Caitlin_Writes.
READ MORE LIKE THIS:
If your child is of the 60% of North Americans who are lactose intolerant, try one of these 10 dairy-free calcium-rich foods rather than milk to meet their calcium needs.
As the weather is unbearably hot, try one of these 5 healthy all-fruit popsicles as a tasty way to cool off.
11% of the average Canadian's consumed calories are from sugar. Reduce your sugar intake with these 7 natural alternatives to sugar.
Sign up for our newsletters to get parenting and family fun articles delivered to you!