The cool breezes, changing colour of the leaves, sweaters, and of course pumpkin-flavoured everything, fall is one of the most wonderful times of the year.
When selecting a fresh pumpkin for cooking at home, PickYourOwn.org says to look for pie pumpkins (the smaller ones) that have a good orange colour and are firm with no bruises or soft spots. You could substitute your favourite winter squash in most of these recipes if pumpkin isn't readily available or you're looking for a slightly different taste.
If you're buying canned pumpkin, ensure it's pure pumpkin and not pumpkin pie filling. While it's not much of a problem for desserts, savory dishes will be quite off with the latter.
Here are 11 delicious and kid-friendly pumpkin recipes to try your hand at this season.
Pumpkin-Zucchini Muffins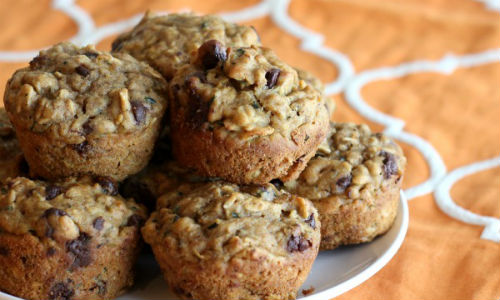 These muffins from All Things G&D pack a double veggie punch with the inclusion of both pumpkin and zucchini, and make a great grab-and-go snack. They can even be frozen to eat later on.
Pumpkin Risotto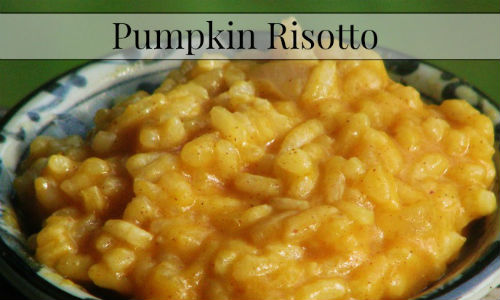 Risotto makes the perfect cool-weather comfort food and this pumpkin version from Our Small Hours is simple and delicious. Mix in your favourite chopped veggies and/or protein for a complete meal.
Pumpkin Doughnuts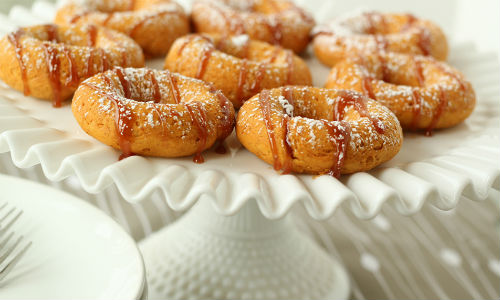 Girl Inspired deserves a chorus of virutal high fives for sharing this super easy recipe for two-ingredient pumpkin doughnuts. These sweet treats take advantage of boxed cake mix for a recipe that's so easy to make that even the kids can help.
Banana-Pumpkin Cookies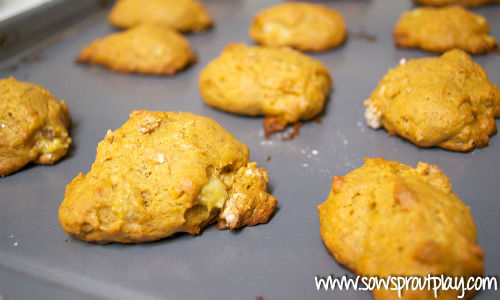 These simple cookies require just a few ingredients that you probably already have in the cupboard. There's nothing too complicated about mixing a batch of these cookies from Sow Sprout Play, so even the littlest bakers can get in on the fun.
Pumpkin Pie Steel-Cut Oats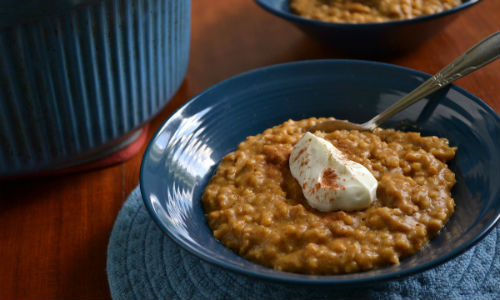 A hearty, filling breakfast that you can throw together the night before in your crockpot, this breakfast from Food Doodles requires just a handful of ingredients and packs a serious filling punch of fibre. Top with a dollop of Greek yogurt and a drizzle of maple syrup for a real decadent treat.
Pumpkin Cupcakes
You can't go wrong with cupcakes and these beauties from Life as Mom are as tasty as they come. The cream cheese frosting is the perfect icing on the (cup)cake.
Sweet-Potato Crisp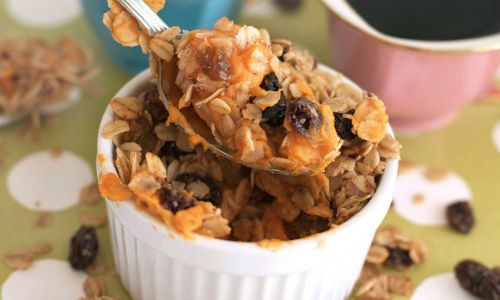 Move over apples, sweet potato crisp is where it's at this fall. The original recipe from Marla Meridith calls for sweet potatoes but can easily be made with pumpkin for a perfectly seasonal (and gluten-free!) treat.
Pumpkin-Chocolate Popsicles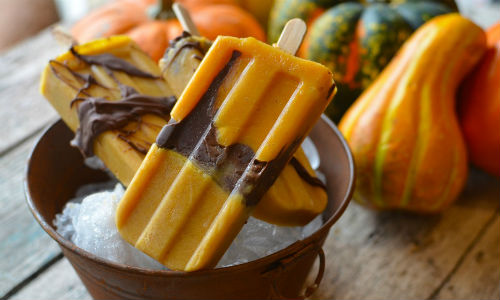 The temperature outside might be dropping but that doesn't mean you and your little ones still can't enjoy a popsicle. These frozen treats from Super Healthy Kids are a delicious and refreshing way to get in extra vitamins and minerals and are a cinch to make.
Fettuccine Pumpkin Alfredo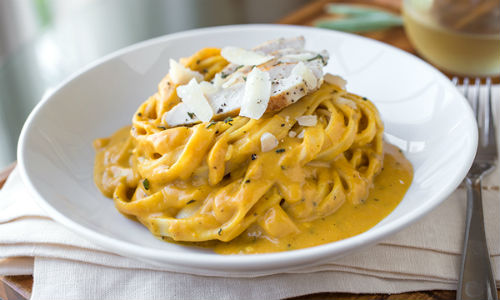 photo: The Cozy Apron
Pasta night will never be the same thanks to this pumpkiny twist on the classic from McCormick. Omit the chili pepper for younger palates, and get the kids to help you mix up the sauce while the noodles are cooking.
Another take on this dish (pictured) is the pumpkin cream sauce fettuccine from Ingrid Beers at The Cozy Apron: elegant enough for a grown-up dinner party, but noodle-filled enough to please the kids.
Pumpkin Chocolate-Chip Muffins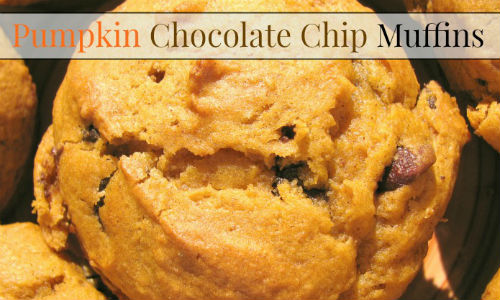 Perfect for those hectic weekday mornings when you need a grab-and-go breakfast, these muffins from Our Small Hours are wickedly addictive. You could make them full-sized, mini-sized or even as a loaf if you like.
Pumpkin Oatmeal Breakfast Bars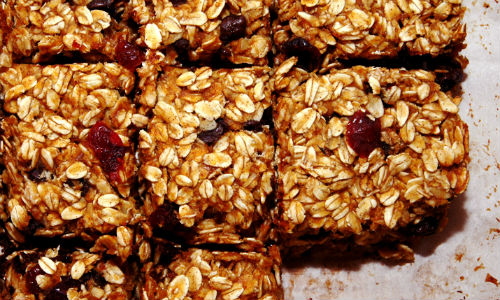 The yummy breakfast bars from Snail Pace Transformations are a deliciously filling breakfast or perfect snack to pair with a cup on tea on a cold autumn day.
Another option (pictured) from Dana at Toronto-based Hot Pink Apron, makes for a portable alternative to a bowl of granola. You likely already have the ingredients for both of these bars in your cupboards, so what are you waiting for?
Caitlin McCormack is a writer, editor and full-time mama to one cool little dude. When she's not spending time at the park or working on recipes in the kitchen, you can find her lifting weights, growing her own veggies, or enjoying some precious time with her shift-working husband. Read her blog at Big City Mama or follow her on Twitter @Caitlin_Writes.