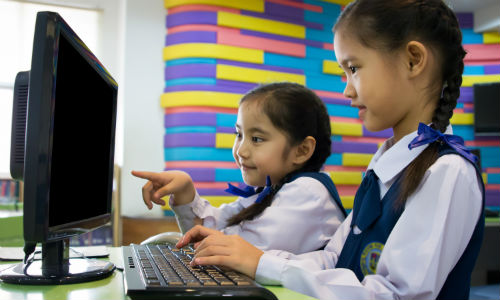 To teach their children the necessary skills for an ever-changing world, many parents are choosing private school education. With options ranging from boarding schools to modern alternative curricula, there is almost certainly a school to suit each and every child. There are many reasons why families choose to make the switch.
According to a 2007 Fraser Institute study conducted on 919 households, the top reasons parents chose private school for their children were:
disappointment with the public or separate schools
dedicated teachers
emphasis on academic quality
safety
Naturally, there are many more advantages to a private education as well, although these top five often lead parents to begin looking into the possibility of private schools.
Some of the primary benefits of private schools include:
Enriched Academic Opportunities
One of the accepted benefits of private schools is that they provide exceptional and challenging educational experiences through extracurricular activities, Advanced Placement courses, and the International Baccalaureate programme, to name just a few.
"The IB programme focuses on school work and on developing you as a whole person," explains Myriam Choma, a Grade 12 student at Ashbury College, "I didn't find that in any of my other schools."
Private school students constantly score top marks on standardized tests and college entrance exams, and many schools have a 100 per cent rate of students attending their university of choice.
Smaller Classes
The lower student to teacher ratio also helps draw young children out of their shell and helps older children grow in confidence. Smaller classes take less of a "one size fits all" approach, and the teacher has the ability to tailor lessons more specifically to different students. Fewer children allow teachers to get to know students and their distinct learning styles and needs and more time with each student also means more time to address individual questions and explain difficult concepts to students.
Parental Involvement
Private schools are built around open communication between parents and administration, and they make it a priority to involve parents in the community through frequent meetings, parent committees and social event. This common ground also helps strengthen parent-child relationships.
Dedicated Teachers
91 per cent of parents surveyed in the Fraser Report's Study said the dedication of the teachers was their main reason for choosing private school. Instructors are both qualified and passionate about their subjects, often holding advanced degrees in their field.
Safe Environment
Private schools have reputations for maintaining high standards for discipline and respect. Lower staff-to-student ratios allow for more effective observation and control of school grounds. The strong sense of community found in private schools also discourages dangerous behavior.
Community Environment
According to a Fraser Institute survey, 62 per cent of parents with children in the private school system believe their school's environment is motivating, supportive and nurturing. Taranvir Sandhu, a Grade 10 student at MPS Etobicoke, says "I made friends right away. I really like how it's a big family here."
Extracurricular Activities
While academics remain the priority for most private schools, many also place a strong focus on a well-rounded education and encourage participation in extracurricular activities such as sports, music, arts or clubs. This involvement helps stimulate students in their studies.
Shared Educational Philosophy
There are innumerable approaches to education, and finding a school that matches one's own perspective can create a positive, productive academic experience for your child. Whether you prefer the student-directed learning method of Montessori, the arts-based curriculum of a Waldorf school, or a faith-based education, choosing the right private school will not only allow students to thrive in a supportive environment and build independence, but also gain unique skills that fit their learning style.
Development for Today's and Tomorrow's World
Private schools are responsible for producing many leaders in politics, business and society, with a history of adapting quickly to changes in technology and culture. And today, they are also sought by parents of kids with special needs such as behaviour problems or learning disabilities. "This school really helps you focus and think about your future, and how you want your life to be," says Nisha Sharma, a Grade 12 student last year at Pinehurst School.
Our Kids Private School Expos: When you find the right school for your kids, you'll see a big difference in their love of learning. Meet with top schools from across the country at the Our Kids Private School Expos in Montreal, Calgary, Halton-Peel, Toronto and Vancouver. Get your 50% off family admission vouchers here.
Read more: