Help your little ones celebrate the season of love with these 10 cute, kid-friendly Valentine's Day craft ideas.
You can also try our yummy Valentine's Day recipes, and have some family fun with our Valentine's Day activities!
Footprint Keepsake
This salt-dough heart footprint keepsake from Red Ted Art uses a basic salt-dough recipe coupled with your little one's footprints to create a one-of-a-kind keepsake that is sure to be cherished over the years. Make one each year for a fun side-by-side comparison as your tot grows older.
Love Sign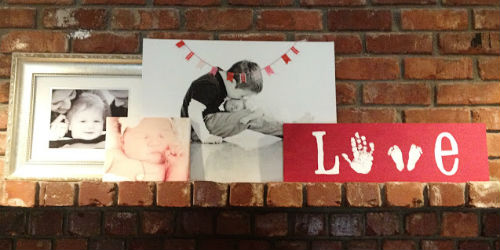 This DIY 'LOVE' sign from 517 Creations is a thoughtful way to let your little one show Mom, Dad, or even the grandparents just how special they are on Valentine's Day. A piece of wood and some paint are all it takes to create a one-of-a-kind gift that is sure to delight.
Suncatchers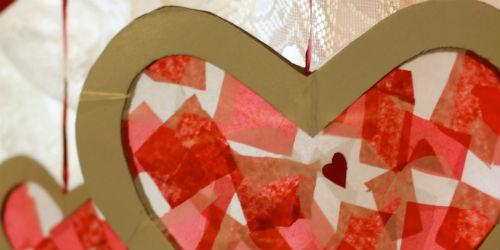 As the days get longer and the sun shines brighter, these Valentine's Day suncatchers from Makobi Scribe make a bright addition to your windows, and they are simple enough for even tiny crafters to complete.
Bird Feeders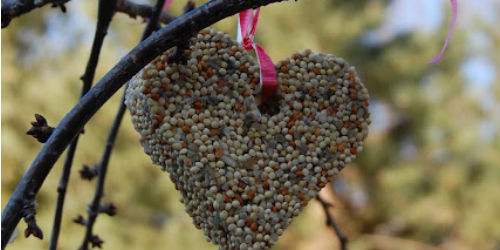 These Valentine's Day bird feeders from Wine & Glue are a simple yet sweet way to keep the birds fed through the cold winter days and require just five ingredients, most of which you may already have lying around the house. Little ones will get a kick out of mixing the ingredients together, and you can form them into any shape you like for use at other times of the year.
Footprint Flowers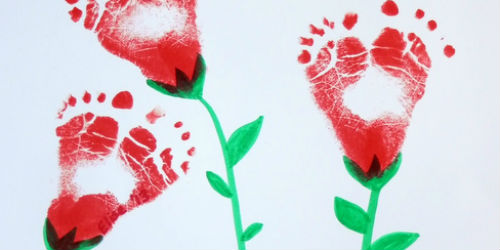 These footprint flowers from Tippytoe Crafts let your little one get their toes dirty for a final piece that is truly beautiful. Parents can draw or paint the stems once their child has left their mark, and add a meaningful quote for an extra special touch.
Festive Hats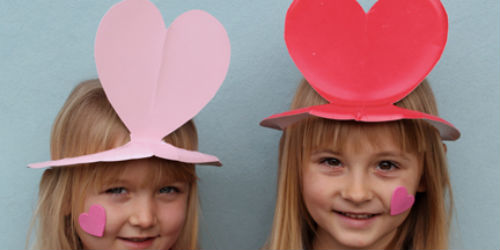 Everyone loves a good hat and these paper plate versions from Alpha Mom can be easily made from coloured paper plates or white ones your child has painted. The tiniest crafters will want a bit of help from Mom or Dad to cut the template, but bigger kids can work on their motor skills solo with the simple Valentine's Day version.
Sweetheart Thumbprints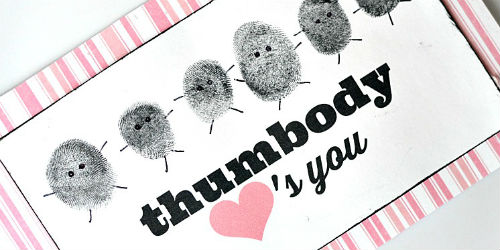 These thumbprint Valentine's from Simply + Kierste offer a unique opportunity for your child to create a personalized Valentine for anyone on their sweetheart list. Make your own cards in any shape, colour, and with any accents you like and complete with a "thumb-body loves/likes you" message for a sweet greeting.
Framed Button Heart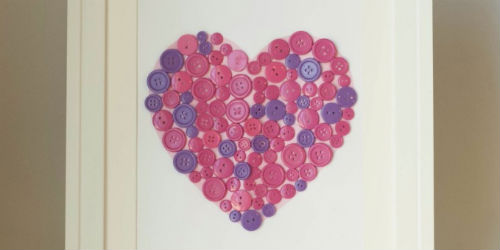 This framed button heart from Carrie Elle is a quick and easy craft that toddlers and older kids can easily complete with minimal assistance. All it takes is just three items and about 15 minutes to have a beautiful craft that can be given as a gift or used as a love-inspired decoration every February.
Heart-Shaped Animals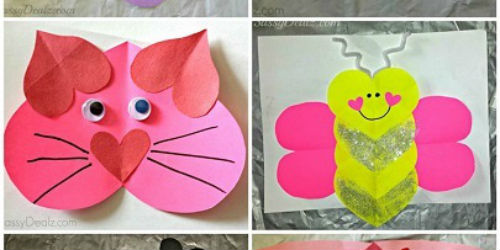 Crafty Morning has rounded up a bunch of animals that can be made from heart-shaped cutouts. We're especially taken with the lovely little caterpillar and snail.
LoveBug Magnets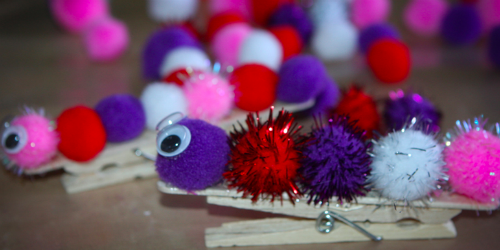 These love bug magnets from Homeketeers are perfect for little hands to put together and make a fun little gift to attach to a student's Valentine or just keep on the fridge. You can gather all the necessary supplies from your local dollar store, making these easy on the wallet as well.
Caitlin McCormack is a writer, editor and full-time mama to one cool little dude. When she's not spending time at the park or working on recipes in the kitchen, you can find her lifting weights, growing her own veggies, or enjoying some precious time with her shift-working husband. Read her blog at Big City Mama or follow her on Twitter @Caitlin_Writes.
READ MORE LIKE THIS:
Keep informed about everything that's going on in the GTA with our Event Listings and find lots of fun activities for the whole family by searching our Fun Things To Do With Kids directory.
Sign up for our newsletters to get parenting and family fun articles delivered to you!