Itching to get out and do something with the kids that's social-distancing appropriate? The Toronto Zoo has just announced a new Scenic Safari drive-through experience, opening on Saturday, May 23, 2020.
The Scenic Safari will allow you to see the animals from your own vehicle on the 3.4-km route along staff-only roads and pedestrian walkways. The 45-minute tour takes you through Indo-Malaya, the Americas, Eurasia, and the African Savanna—you even drive through the lion cave.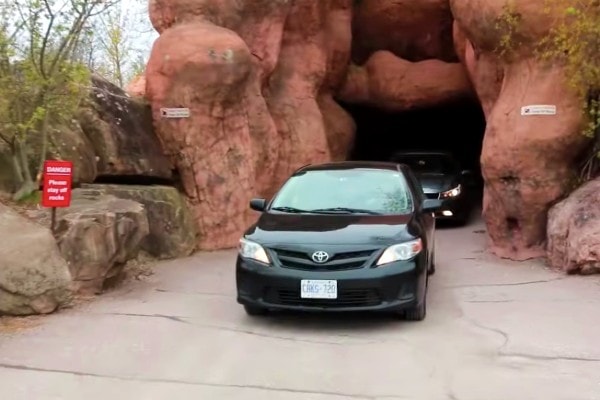 When you buy your tickets, you'll receive a pre-recorded audio "tour" (via downloadable podcast) that will guide you through the experience. The entire experience is done inside your car—you may not leave your car at any point along the Scenic Safari route.
Animals along the route include tigers, rhinos, zebras, lions, flamingos, chamois, Przewalski horses, European reindeer, and more. Keep your eyes peeled for the zoo's newest member, Baby Long Legs, a Masai giraffe calf who was born on May 12.
View this post on Instagram
What you need to know:
The Toronto Zoo Scenic Safari will open to the public on Saturday, May 23, 2020.
Tickets go on sale on Friday, May 22nd at 11 am and must be purchased in advance.
Vehicle size restrictions apply.
Cost is $44 (1–2 people) or $59 (3+ people); $32 and $47, respectively, for Toronto Zoo members
Click here to learn more about the Scenic Drive-Thru Experience and buy tickets.