One of the things that we love most about kids' birthday parties is the celebratory sweet treat. Of course, you could go the DIY approach. But there is something really fun (and delicious!) about ordering a special treat from an amazing bakery. Plus, having a pro handle the cake or cupcakes means you can check off one thing from your to-do list.
Here are our favourite bakeries where you can get some delicious bakery treats for the kiddo on their special day—through delivery or curbside pickup!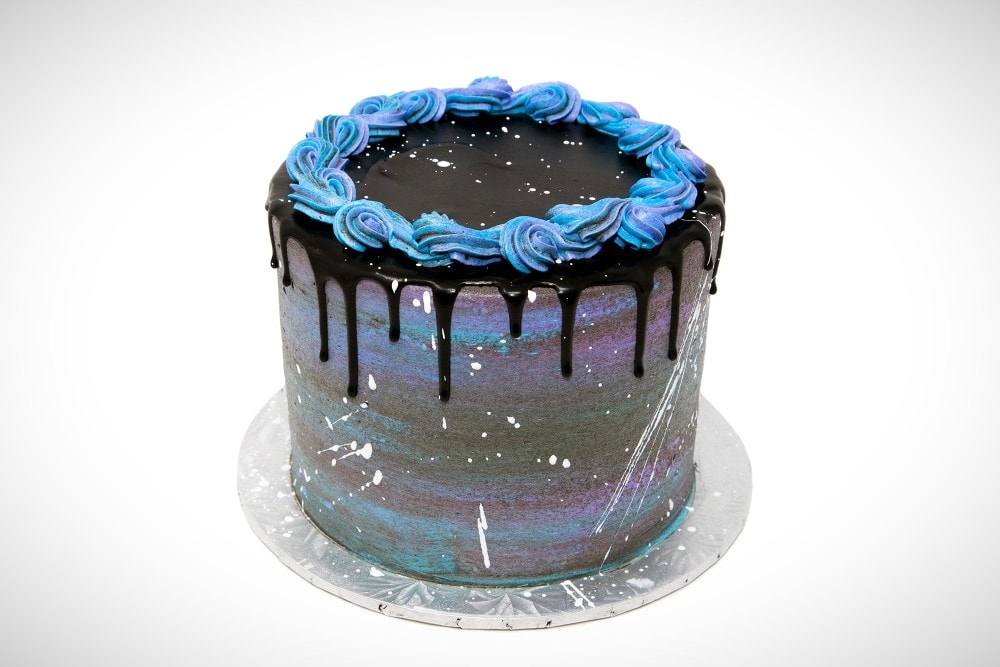 Bunner's Bakeshop
THE JUNCTION • KENSINGTON MARKET
Vegan and gluten-free that tastes like the real thing? Yes, please. Everything at Bunner's Bakeshop is dairy-free, egg-free, and soy-free. Being able to serve a cake that takes into consideration a variety of food allergies is a fabulous option. And if one or two of those famous cinnamon buns make it home as well, that's A-ok with us. The cake and cupcake flavours are simply delicious, and the funfetti option is particularly festive. Pickup and Toronto/GTA home delivery Monday–Friday.
View this post on Instagram
Cakes by Robert
THORNHILL
We have long adored the mouth-watering cakes and buttercream frosting offered via Cakes by Robert, one of the granddaddies of nut-free baking. Loads of decoration and colour options. It's one of the few bakeries that does photo cakes. Free home delivery.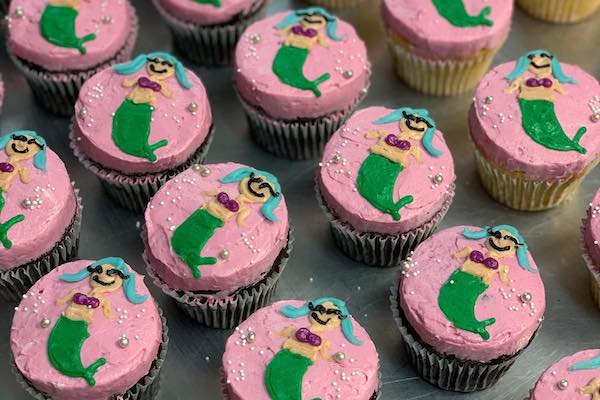 The Cupcake Shoppe
MIDTOWN
One of the original cupcake shops in the city, the petite Cupcake Shoppe knows how to do cupcakes to perfection, and they're nut-free as well. There are 28 flavour combinations, with 11 being sampled daily. We're fans of the marble (because chocolate and vanilla) as well as the maple flavour (O, Canada!). The Cupcake Shoppe is clearly more than just cupcakes: gluten-free, hand-drawn personalized cakes, cake pops, and cookie grams are available, too. Home delivery.
View this post on Instagram
Ed's Real Scoop
RONCESVALLES • THE BEACH
It's your birthday — why choose between ice cream or cake when you can have both? Ed's Real Scoop creates made-to-order ice-cream cakes featuring one or more of its 150 ice-cream flavours (contact to find out what's available now). Cakes are handmade in-store and covered in real whipped cream with a custom message. Pickup from either shop.
View this post on Instagram
Grodzinski Bakery
NORTH YORK • THORNHILL
Need kosher and nut-free? No problem. Grodzinski Bakery offers beautiful custom cakes for birthdays, or you could go the cookie route. There's also babka, challah, and so much more to supplement party fare. Why not pick up some gorgeously decorated cookies as part of the loot bag? Curbside pickup and home delivery.
View this post on Instagram
Lollicakes
DAVISVILLE
Lollicakes knows how to decorate cupcakes and cakes: their list of possible toppers is pages long! Grab some mini or regular size cupcakes, or move on up to a full-size cake, and let them help you with the images. There are also delicious chocolate lollipops for sale that make great loot bag items. And the kitchen is nut-free and kosher. Treats for all! Curbside pickup and home delivery.
View this post on Instagram
Le Dolci
NORTH YORK
The expertly created sweet treats from Le Dolci have been featured in magazines around the world. Order a custom cake or cupcakes with popular characters including unicorns, PAW Patrol, Pikachu and more. Vegan and gluten-free cakes are available. You can also order at-home DIY cookie decorating kits or an entire virtual birthday party. Curbside pickup and Toronto/GTA delivery.
View this post on Instagram
The Rolling Pin
NORTH YORK
The Rolling Pin is a bakery and cooking school co-owned and -operated by Isabelle, a Cordon Bleu-trained pastry chef, and Vanessa, a certified cake decorator. Specialties are made-from-scratch cakes, pies, and gourmet donuts—or even giant donut cakes. Contact by email or phone for curbside pickup.
View this post on Instagram
Short and Sweet Bakeshop
NORTH YORK • MIDTOWN
There are so many delicious flavours on offer at Short and Sweet Bakeshop that the only concern here may be some serious FOMO. The July season cupcake Berry White, featuring berries and white chocolate, is bound to be a huge hit—but then there's Chunky Monkey, with a banana chocolate chip base and triple chocolate. And so many more. We need more birthdays to try them all. Nut-free and gluten-free are both available. Happy sampling. Home delivery via UberEats.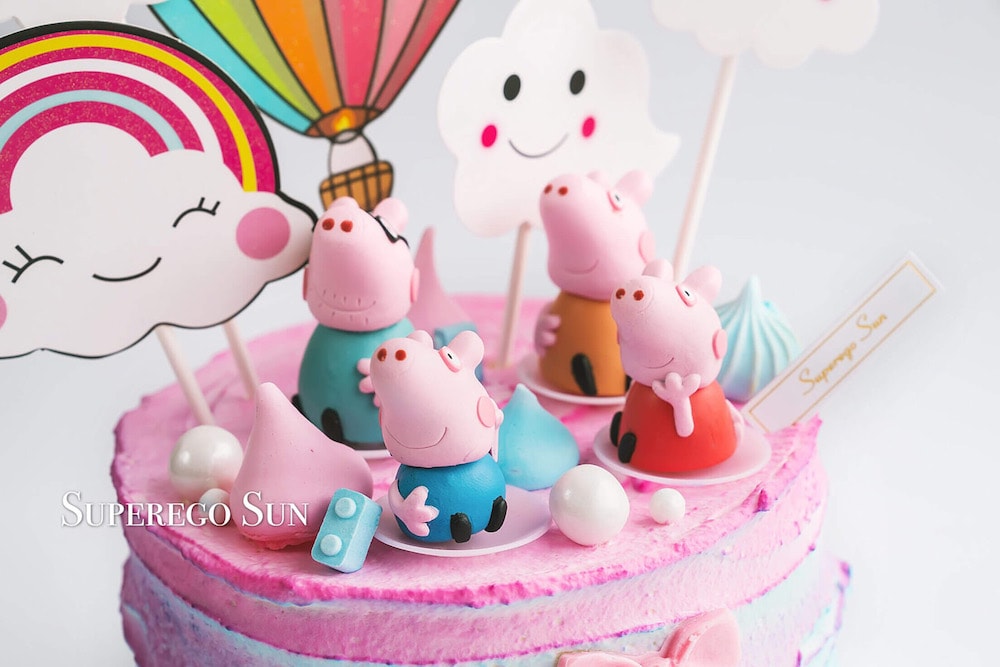 Superego Sun
NORTH YORK
Elaborately decorated Chinese and Japanese sweets are the specialty at Superego Sun. That means you'll find gorgeous moon cakes, taro cakes, and mochi cakes. But they also have an amazing selection of character and kawaii (Japanese "cuteness") cakes, featuring Peppa Pig, Sailormoon, mermaids, unicorns, princesses, Rilakkuma, Elsa/Frozen, and more. Curbside pickup or next-day delivery in Toronto and York region.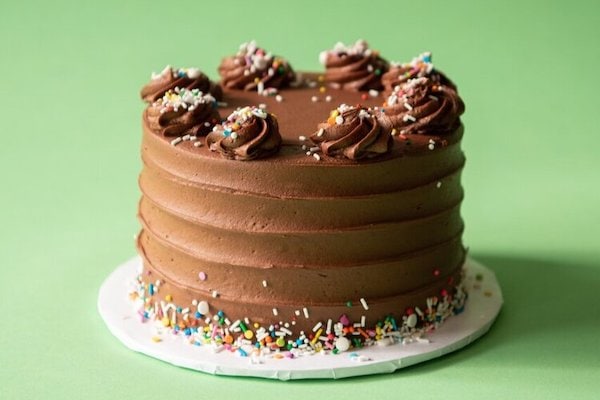 Tori's Bake Shop
THE BEACH
Tori's Bake Shop is as cute as a button, and also offers great tasting vegan treats made with organic, unrefined ingredients. The cupcakes are amazing, the cookies a treat, and maybe the birthday kiddo wants some delicious brownies or doughnuts as their treat of choice? These morsels are desserts we feel good about serving. Delivery options.
---