Maybe you haven't visited yet, but you've likely heard about the massive national park set not in some remote backcountry, but right in Toronto. It's big enough that you can feel like you're actually in the wilderness without taking too long to get there. And with an abundance of activities, there's something for everyone.
Here are a few tips and suggestions for making the most out of your visit.
What to Do with Kids at Rouge Urban National Park
Canada's only urban national park is a fantastic destination for city kids, who can spend some time out in nature without making a whole day or overnight of it. The following attractions in the park are particularly family-friendly.
You're definitely going to want to try out one of the numerous trails in the park. You could use a child carrier but there are some trials that are accessible by stroller (and wheelchairs). Take the first 300 metres of the Vista Trail (packed dirt trail) to Vista Lookout for some great photos overlooking the Little Rouge River Valley. The Rouge Marsh Trail, with its wooded boardwalk, is stroller friendly and offers a cool look at the marsh. The Tallgrass Trek Trail at Bob Hunter Memorial Park winds past restored wetlands, meadows and trees. With both gravel and paved surfaces, it is appropriate for strollers.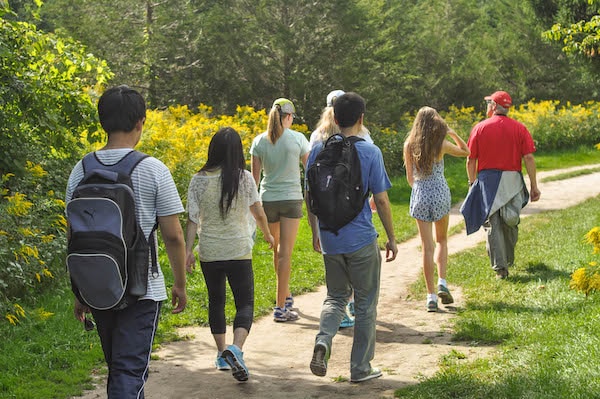 Canada's cutest beaver, Parka is Parks Canada's mascot. He and the park staff offer 90 minutes of walking, learning, and fun and games three times a week with Club Parka. Adults get to join in the fun along with kids ages 2–6. You'll need to bring your own water and snacks, and strollers are A-okay. This program is offered until September 2 at the following times and locations:
Sundays at 2:30 pm at the Glen Rouge Trailhead
Tuesdays at 10 am at the Zoo Road Welcome Area
Thursdays at 2 pm at the Bob Hunter Memorial Welcome Area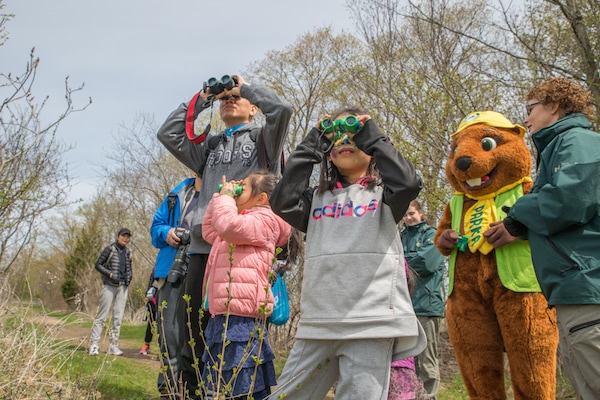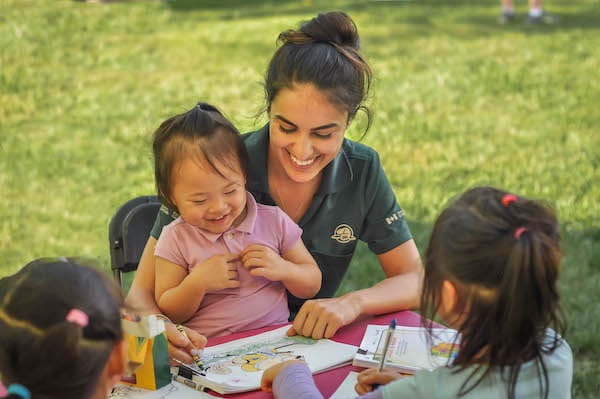 Rouge Park's award-winning outings offer a wide variety of experiences. There is so much rich content to learn about, from natural, to cultural to agricultural stories. Volunteer leaders and staff excel at making the most of the offerings, from wildlife sightings, quiet nature walks, discovering the past, meeting new people. Check the schedule for upcoming walk themes and look for the "family-friendly" and/or "dog-friendly" designation to best plan your excursion.
While there are no boat rentals at the park, if you have your own canoes, kayaks, and/or paddleboards, the Rouge is a wonderful place to paddle. Rouge Marsh offers the best opportunity in the area to see a wetland, with the rich diversity of birds present. A recommended route is to launch from around Glen Rouge campground to head south down the Rouge River to the Rouge Marsh. It takes about an hour and it very picturesque.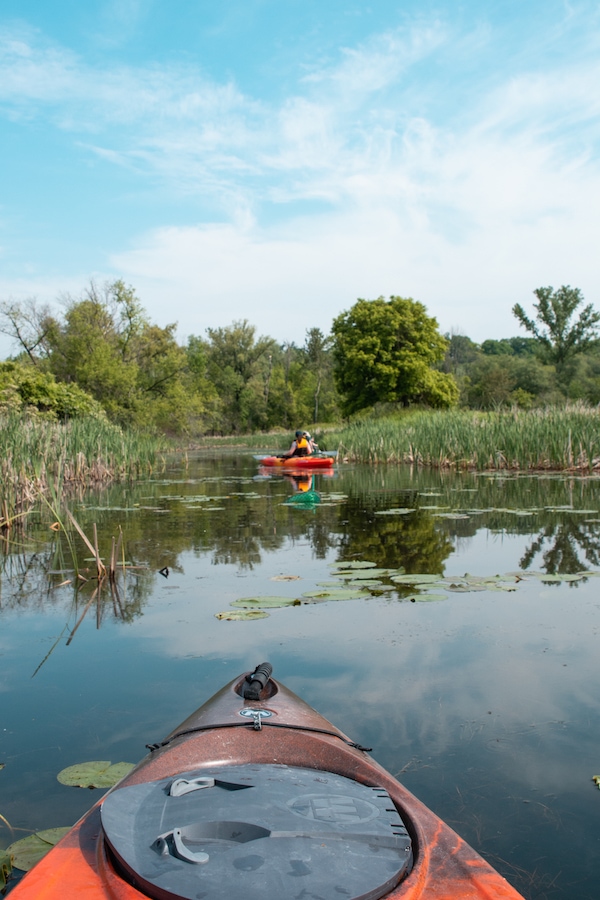 Essential Info
Admission: Admission to Rouge National Urban Park is free. Wow!
Hours: The park is open 365 days a year. Plan your visit by doing some research to know when the sun sets to avoid being in the park in the dark.
Points of entry: Rouge National Urban Park is a very large park with many different points of entry. Use this handy link to see the park entrances and areas to visit grouped by region: Toronto, Markham, and Pickering.
In summer, there is free shuttle service to the park, via the TD Rouge Express, which departs from outside the Holiday Inn at 30 Carlton Street (June 30–September 30). Free tickets must be booked in advance.
Eating: There is no food and drink for sale in the park, so pack your own in, and dispose of garbage appropriately. And please—no feeding the animals! If you're looking for a lovely spot for lunch, check out the Woodland Trail, the first part of which features an open meadow area tailor-made for picnics.
Dogs: Dogs are permitted, but must be on leash or physically restrained at all times, even on the beach. Please stoop and scoop.
Bikes: Bikes are permitted, but on the paved surfaces only. That's to keep the trails reserved and safe for hikers.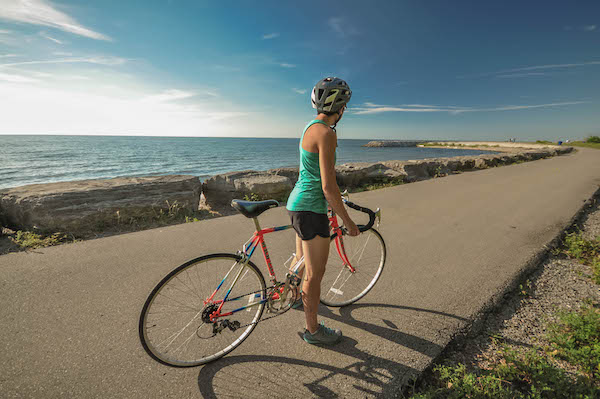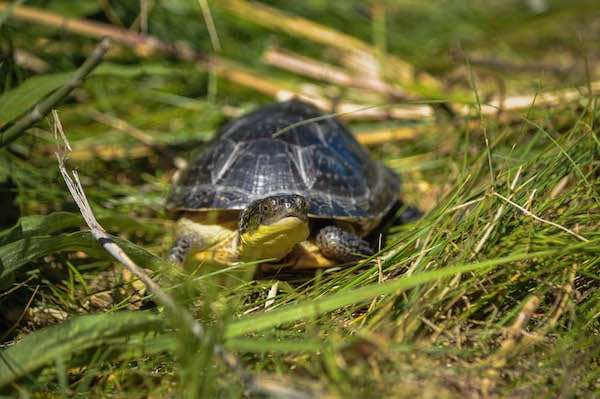 Insider Tips
Sign up for a learn-to-camp session. Did you know that Rouge National Urban Camp offers free Learn to Camp workshops? The overnight learn to camp weekends sell out soon after registration opens in May (2018 sessions are sold out at this writing), but you can also attend one- to two-hour workshops with park staff, offsite at city libraries, that teach participants about basic camping skills and outdoor activities.
Camp in the park. Psst—you can camp in the city, and we're not talking about your backyard. Glen Rouge is the only campground in the City of Toronto. You can get a taste of family camping without the long drive.
Pack your swimsuit. Toronto Public Health conducts daily water quality testing at Rouge Beach on Lake Ontario during the summer. When it is safe for swimming there is a lifeguard on duty.
Check for periodic closures. From time to time construction or other maintenance necessitates the closure of parts of the park. Check the website before heading out to ensure the areas you are planning to visit is open.
Dress for the weather. You'll want to be prepared when it comes to clothing. Dress appropriately for the weather, and remember to pack an extra layer and/or raincoat just in case. A hat and sunscreen are musts. And don't forget shoes for hiking—if you're headed to the paved trails, hiking shoes or boots are great if you have them.
If you drive, arrive early. There are a limited number of parking spots, so arrive early to avoid disappointment or consider taking public transit. If you want to park close to the trail, try the lot off Twyn Rivers Drive. From there it's just a hop, skip and a jump to Celebration Forest Trails. Plus, the parking lot has great views of Little Rouge River.