The 2020/21 school year will, without a doubt, be unlike any other. Across the country, there are plans for in-school learning, virtual learning, and hybrid models. Some schools, like Olivet School, where I am the principal, are even focusing on safely accommodating students in physical classrooms, while simultaneously preparing virtual lessons in case we need to switch to remote teaching during the school year.
Earlier this year, students across the country caught a glimpse of what virtual learning entails. And while there wasn't much time for planning, the experience provided a sense of some unique benefits and challenges that come with it.
At Olivet School, I am pleased to say we ran a very successful online education program for our students. It had an unmatched 100% participation and 100% satisfaction in the upper grades! Considering these amazing results, I wanted to share some valuable tips on preparing your children for the possibility of continued e-learning this September.
Create a dedicated learning space.
Just as if they were in a school classroom, it will be helpful to create a space for your children that fosters learning, curiosity, and creativity. Make sure it is void of clutter and distractions to help keep them focused, but still has relevant materials (such as pencils, pens, erasers, and paper) handy. You can also encourage them to add their own flair with some fun posters or educational decorations in the background that will emulate a real classroom!
Encourage fun and feelings.
At Olivet School, we engaged our students over Zoom with teacher-led lessons and conversations. The senior classes were held for approximately three hours per day with one hour of teacher-led discussion, instruction, and various other activities. Our staff really emphasized social time for the children, too, so they could communicate with each other, rather than just focus on academics.
With our younger grades, we created a fun teacher-led Zoom show-and-tell. This gave the children time to connect by asking questions and sharing feedback.
Each online class had a visit from our pastors, where the students sang songs and discussed how they were feeling. Our music teacher not only taught lessons and led practices online, but asked all of the children to film themselves and submit a musical piece so she could create a class music video.
As our classes are small, we had the benefit of offering so much enrichment that fostered fun engagement and learning for our children.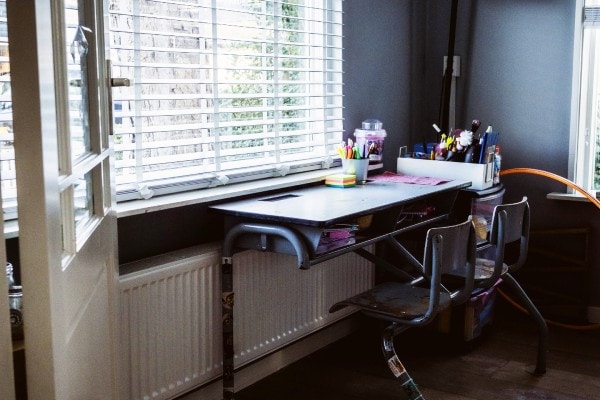 Obtain the proper equipment.
We may normally want to limit screen time, but some technology is undoubtedly important to help your child have a smooth learning experience. You will, of course, need a high-speed internet connection and computer or tablet for your child, as well as video software.
Find a comfortable pair of headphones that will help reduce excess noise in your home. Make sure screens are at eye level and that your children have a comfy, yet supportive, chair to sit in—but not too comfy that they might doze off!
Keep a consistent schedule.
It may be tempting to let your children get an extra few minutes of sleep in the morning, but bear in mind that their brains need time to wake up before their first class! I recommend keeping a similar schedule to if they were physically attending school.
According to the Center on the Social and Emotional Foundations for Early Learning at Vanderbilt University, routines can positively influence children's emotional, cognitive, and social development. They can also help reduce behavioural problems, result in higher rates of engagement, and make for an easier transition once kids physically return to school.
Keep all safety in mind.
Since virtual learning poses unique challenges when it comes to using the internet, I recommend closely monitoring your child's activity while they engage in online learning.
It's a good idea to walk them through the features of their online educational platform, such as entering and exiting the virtual classroom, and turning video and audio on and off. Encourage them to also notify their teachers of anything that may seem out of the ordinary.
Maintain open communication.
Virtual learning is a new experience for many teachers, students, and parents. We all need to work together to make this upcoming school year a success—despite some of the challenges we may face due to technological limitations.
With this in mind, it's important to recognize early on any issues your children may be experiencing and discuss them with their teachers. Just as we would account for learning accommodations in the classroom, the same considerations can be extended to their virtual learning environment.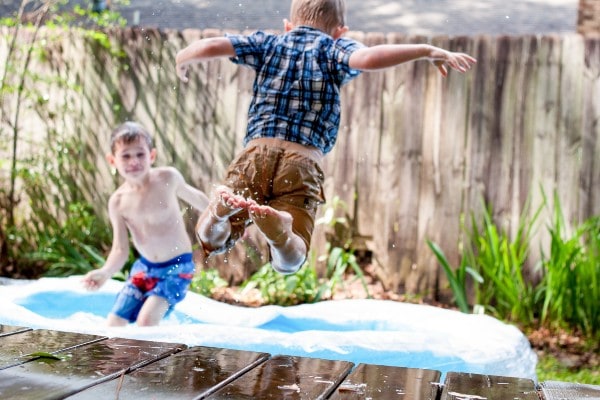 Incorporate exercise into their breaks.
Exercise has many benefits for kids, especially when it comes to learning. According to the Hospital for Sick Children, physical activity can help improve focus, thinking, problem-solving, attention skills, and overall school performance.
Encourage your child to take advantage of their scheduled breaks to incorporate some exercise, just like they would during recess. Keep some fun options accessible, like hula hoops, skipping ropes, and other portable equipment to help them burn energy in a short amount of time.
Provide social interaction with their peers.
Socialization plays a very important role for children. It helps them build interpersonal skills, learn boundaries, and teaches them norms and expectations. Although virtual learning allows for some form of interaction with their peers, there is still an absence of face-to-face communication.
Consider allowing your children to spend time with friends outside of school hours—whether via a social distanced playdate in your backyard or an outing to a park. This will help your children develop closer connections, which can lead to increased comfort and more meaningful conversations in the virtual classroom.
Regardless of how school resumes this fall, your children's educators will be very excited to have them return for another educational and fun-filled year!
It is understandable to have concerns about your children returning to school this year, but you should know that administrative and teaching staff are available to support you—whether it be virtual or in-person.
For more information on Olivet School, please visit olivetschool.ca.