Learning to ski or snowboard is a game-changer in winter and it can provide active, family fun for years to come. Once your child(ren) get comfortable on skis or a snowboard, you might even find yourself looking forward to the first frost each year.
Here are some of the best places for Toronto and GTA kids to get started with ski and snowboard lessons.
Start checking registration dates in early fall, as spots do sell out each year at the more popular resorts and hills.
Family Ski Resorts East of Toronto
These ski resorts east of Toronto are small but pack in a lot of winter fun, especially for beginning and intermediate skiers/boarders. Plus, proximity means more time on the hill!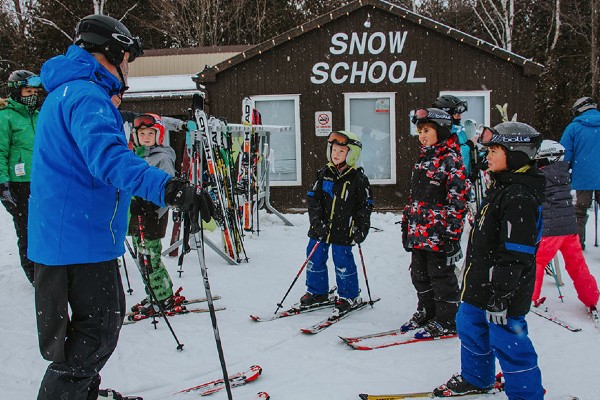 One of southern Ontario's largest ski/snowboard parks, Brimacombe has been in operation for 80 years! Options for kids include 6-week and 8-week ski and snowboard programs for ages 5–12, parent-and-tot lessons (ages 2–4), and ski/snowboard camps during PA days, Christmas break, and March break.
Dagmar is a family-oriented ski/snowboard resort with a variety of programs for tots, kids, and teens. New for 2021 are Ski Buddies, which introduces kids ages 5–7 to skiing without a parent, and Family Fun, where parents and kids take lessons together. Other options include various programs for older kids and camps (March break, winter break).
Skiing, snowboarding, and snow tubing are available at this 70-acre resort. Book well in advance for multi-week lessons (group, semi-private, and private), for ages 3 and up. Winter break and March break camps are available, and for advanced skiiers:  moguls and jumps program and ski racing program.
Family Ski Resorts North of Toronto
This is where the big hills are. Well, big by Ontario standards, at least! Most of these resorts have ski lessons and programs suitable for all levels.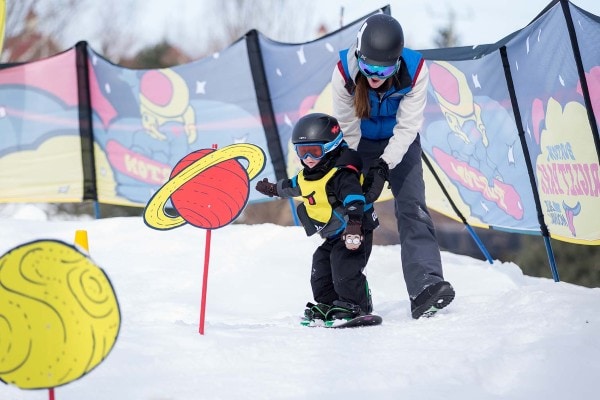 This is Ontario's largest mountain resort, on Georgian Bay. You have a range of options at Blue Mountain: multi-week lessons, daily lessons, school-break camps, freestyle programs, ski-racing programs, and more. For ages 2 and up.
For ski camps and lessons close to Toronto, this resort is a great option. It has 7-week instructional programs, plus learn-to-ski camps and racing camps.
Head to this resort for 8-week ski or snowboard programs, freestyle lessons, holiday camps, March break camps, and more.
Just north of Horseshoe Resort, this small, beginner-friendly resort is especially popular with families. It offers 8-week instructional programs from ages 3 and up.
Closed for the 2020/21 season.
This family-friendly resort has lots of ski and snowboard instruction options for kids, beginning with a preschool program, classes specifically for first-timers, racing programs, and ski/snowboard weekly or daily lessons, as well as December holiday camps and March break camps.
Family Ski Resorts West of Toronto
Peak elevation these hills west of the city may be closer to the base elevation at resorts farther north, but they are great options for still-learning skiers and boarders—and for getting to the hill quickly and frequently.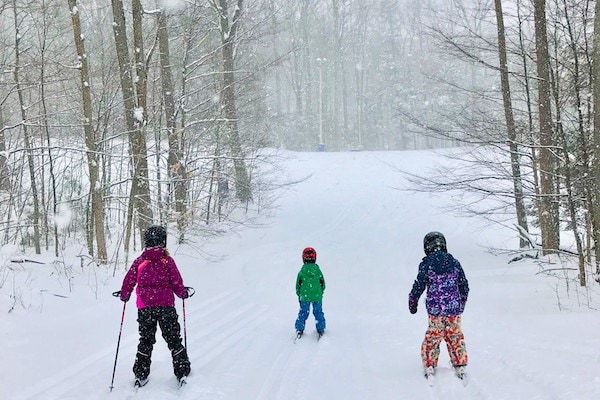 This Kitchener resort has weekly programs for ages preschool through adult, Christmas holiday and March break camps, and specialty programs in freestyle ski or snowboard, jumps, and more.
This ski area at Kelso Conservation Area is a favourite with families for its Snow School which has many ski and snowboard program options for all ages (4+).  Winter break and March break camps and weekly programs are available.
Family Ski Hills in Toronto
Two ski hills within the city limits are good options for beginners. They do not have terrain parks.
Closed for the 2020/21 season.
Closed for the 2020/21 season.
Kids' Ski & Snowboard Camps and Clubs
These ski and snowboard camps and clubs offer transportation to area ski resorts for participants.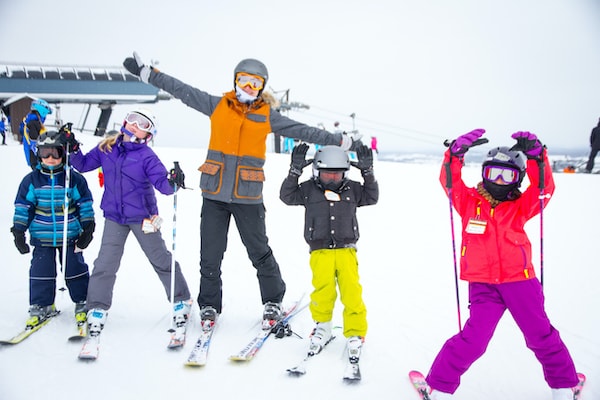 Evolve offers skiing and snowboarding programs for kids with bus transport from Toronto locations to Mount St. Louis Moonstone. Younger campers (ages 3–5) must be dropped off at the resort. Options include beginner, intermediate, advanced, freestyle, and ASD 1:1 lessons.
This club offers weekly full-day lessons and programs on Saturdays and Sundays at Mount St. Louis Moonstone or Blue Mountain, with bus transport from Toronto and GTA locations and meal-plan option.