With COVID numbers rising again, Halloween may be different this year, but it's not completely cancelled. There are still some exciting events scheduled for your trick-or-treaters in Toronto and beyond.
In-Person Events in Toronto
Dress for the weather (it's a great year for a mummy or Sasquatch costume!) and get outdoors for these fun Halloween events around the city.
Put on your best Halloween costume, visit the Hay-lloween Town exhibit, and take a ride on the BOOmobile as you see how the animals are celebrating the spookiest day of the year at the Toronto Zoo.
October 10–31
Celebrate Halloween the old-fashioned way at Toronto's Black Creek Pioneer Village and have some family fun.
Weekends through November 1
Bigger kids will enjoy these ghost tours that tell the scary tales behind some familiar city locations. Try some less-frightening walks like the Original Haunted Walk or Campus Secrets and Spectres.
Through October 31
The kids' show version of this 4-day long event features zombies on the loose, and ready to wrestle. Takes place on a patio downtown, with social distancing in effect.
October 31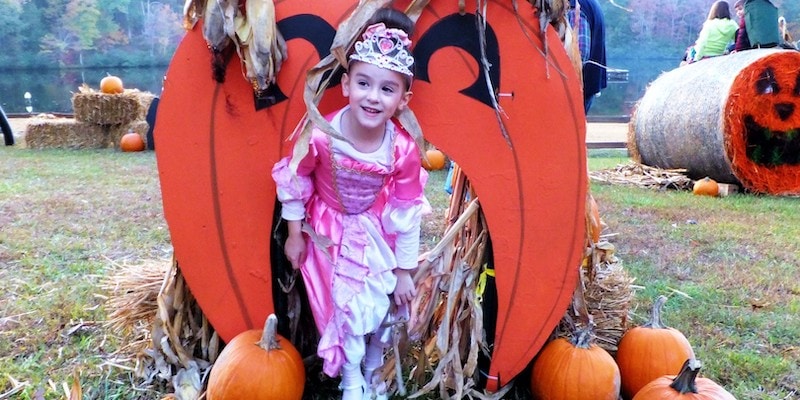 In-Person Halloween Events In the GTA (and Nearby)
You may be on the fence about trick-or-treating, but you can still take part in some in-person Halloween fun at these outdoor events.
Hundreds of jack-o-lanterns line the path as you wander through the Royal Botanical Gardens and learn more about bats, spiders, and pumpkins and are regaled by the roaming entertainers.
October 22–24
Bigger kids will thrill in the frights and jump scares in these one-and-a-half acres of spooky scenes, impressive animatronics, and dramatic acting.
October 2–31
Halloween is all lit up this year, with over 700,000 LEDs pumping to a spooky beat. This unique drive-through experience is fun for all ages.
October 1–November 1
Costume contests, tractor photos, gentle ghost stories, tasty treats, and dressed-up cars are the order of the day at this Trunk or Treat event at Drummonds Farms.
October 31
An audio guide leads you and your vehicle past over 150 elaborate pumpkin sculptures at Country Heritage Park, just in time to get you in the mood for Halloween.
Thursdays–Sundays, September 18–November 1
You'll find a lot of spooky fun at the Kortright Centre in Woodbridge, including a haunted house, scary stories, a frightening forest walk, bonfires, and owls.
October 24–30
Andrews Scenic Acres will be announcing the details of its family-friendly Haunted Forest events closer to Halloween. Activities will include a trick-or-treat parade and pumpkin painting. Plus, PYO pumpkins and a corn maze.
Last week of October (details TBD)
Enjoy Halloween-related activities at Legoland, like Hide and Shriek, build Dracula, a costume contest, and free Brick or Treat LEGO pieces.
October 15–31
The eerie history of the Pickering Museum Village comes to light in this driving tour of paranormal phenomenon.
Thursdays–Saturdays, October 1–30
A spooky walk, mysterious witches, and an amazing fire show await at Abbey Gardens Haunted Forest. Win a prize for best mask!
October 31
Drysdale's Tree Farm in Egbert, near Barrie, offers a Covid-aware version of their annual Halloween Village, amongst the corn stalks and the hay bales.
Weekends October 10–31
Ghoulicious – Whitchurch-Stouffville
Take part in a Halloween adventure at the Whitchurch-Stouffville Museum, with stories and family photo shoots. And don't forget to dress up!
October 24
A haunted maze, eerie stories, take-home Halloween crafts, historic trick-or-treating, and other spooky adventures await at Schneider Haus National Historic Site.
October 24
Kids will enjoy stories, treats, dancing, and crafts with the fabulous Disney princess at Victoria Park. And they can take home their own pumpkins and goody bags!
October 1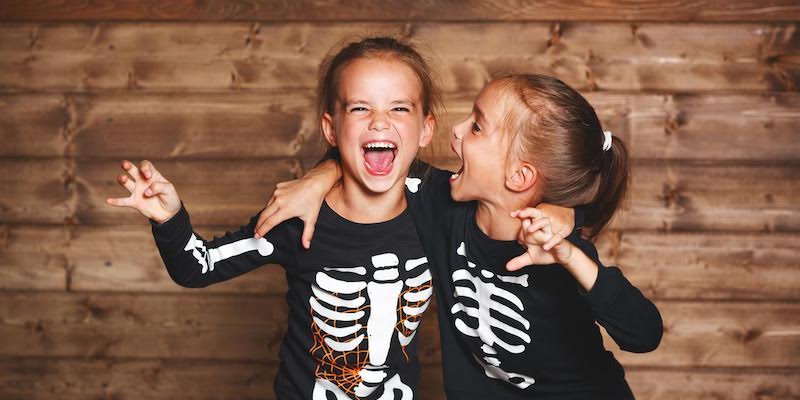 Virtual Halloween Events
Have a blast at these online Halloween events for kids. Be sure to register in advance.
Glama Gal Kids Spa is hosting an interactive online Halloween party with lots of fun DIY activities including slime-making, tie-dyeing, pumpkin-painting, and "ghoulish" eye shimmer application.
Friday October 16 or Sunday October 24
Vaughan Public Libraries hosts this virtual party, with scary stories, creepy activities, and fearsome challenges as attendees celebrate in costume.
October 31 • FREE
Dress up in your craziest costume, hoist a pumpkin on your shoulder and walk or run 5km, 10km, a half or whole marathon in your social bubble for charity and receive awesome, spooky swag.
October 1–November 15
Dress up your kids, dress up your dogs, and and register to join the first-ever virtual Riverside BIA Halloween event, which will include spooky stories and songs, a chance to win prizes, and treat bags for the first 100 kids (pick up before the event).
October 29 • FREE