Warm weather means summer is just around the corner. With school vacation, holiday weekends, and longer days, there will be plenty of time for kids to find their new favourite book. And the great thing about reading is that it can be done inside or out!
Whether your children have all the time in the world or just a few minutes to spare this summer, these beach, camp, and cottage picture-books and novels combine great writing and absorbing stories for some satisfying summer chill-time.
BOOKS FOR AGES 0 TO 5
Beach
Indestructibles: Beach Baby
By Kate Merritt
Workman Publishing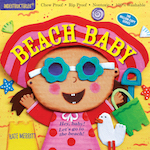 This simple book about baby's day at the beach, from bucket and shovel to seashells and sand, is the perfect beach bag bring-along; the Indestructibles series is rip-proof, chew-proof and all-things-beach-proof.
See You Next Year
By Andrew Larsen
Owlkids Books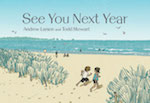 See You Next Year is a lovely tale about a young girl's annual vacation and all the activities she packs into one week – from meeting a new friend and learning to swim (sort of) to trying to dig to the centre of the Earth.
Camp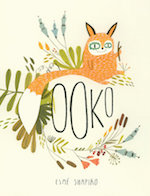 Ooko, a young fox, is jealous of all the other foxes that have human playmates (dogs and their owners, in fact). As Ooko tries to change for the sake of finding a friend, she learns the best kind of playmate is one who loves you for you.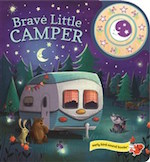 Spending a night in the forest for the first time can be a scary experience. Little Camper learns to enjoy all the nighttime sounds (which little ones can activate with a push of a button) and makes friends with the forest animals.
Cottage
Whoosh!
By Marilyn Baillie
Owlkids Books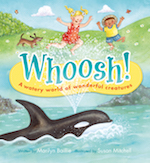 Swim and splash, squeak and whistle, slurp and whoosh! Animals that make their homes in or near bodies of water are explored in this picture book, and children are invited to imitate them in their own playful way.
Explorers of the Wild
By Cale Atkinson
Disney-Hyperion
Two intrepid explorers – one young boy and one bear cub – head out on their separate adventures with backpack and walking stick, while dismissing their parents' warnings about what they could run into in the great outdoors. What they run into is each other, and what they bring home are wonderful memories.
BOOKS FOR AGES 6 TO 9
Beach
The Truth About My Unbelievable Summer
By Davide Cali
Chronicle Books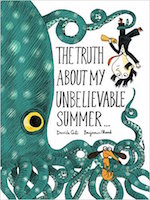 When a teacher asks a boy about his summer vacation, he recounts tall-tales of finding a treasure map that takes him and his dog around the world on grand adventures, including time on a pirate ship, in a hot-air balloon, at the Taj Mahal, and more. While he's sure the teacher doesn't believe him, the last laugh is on him.
Pinny in Summer
By Joanne Schwartz
Groundwood Books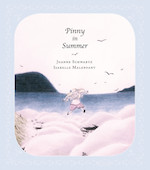 Told in four chapters, this lovely book about a girl's perfect day by the water – whether chasing the elusive "wishing rock," wistfully watching the clouds, picking blueberries, or baking a cake – is sure to charm.
Camp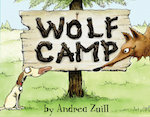 Camp is all about breaking free from routine and trying something new. In this humorous tale, a dog heads to wolf camp for a week to learn how its more outdoorsy relatives live. Friends are made and howls are mastered, but domestic living is where it's at.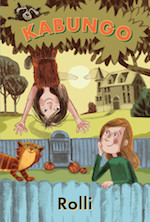 Camp is also a great place for meeting new people and kicking off the unlikeliest of friendships. So campers may well enjoy this quirky story about 10-year-old cave girl Kabungo and her best friend, Beverly, who share some grand adventures in and around their urban town.
Cottage
The Biggest Poutine in the World
By Andrée Poulin
Annick Press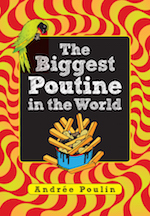 This translation of the award-winning Quebec novel follows 12-year-old Thomas and his belief that setting the Guinness World Record for the biggest poutine ever will somehow bring his mother back and force his father to pay attention to him. The Phenomenal Poutine Project, however, offers more than just a delicious multi-serving of fries, gravy, and cheese.
Ollie's Odyssey
By William Joyce
Atheneum Books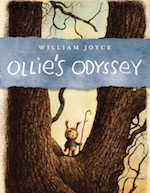 When Billy was but a baby, his mother made him a special toy. That toy, Ollie, would go on to become everything a favourite toy should be, including best friend and confidant. But in Toy World, favourite toys aren't safe; Ollie is kidnapped by the Clown King and Billy must venture into the great unknown to find his toy that matters most.
BOOKS FOR AGES 10 TO 13
Beach
Raymie Nightingale
By Kate DiCamillo
Candlewick Press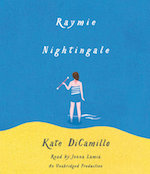 Following her 2014 Newbery win for Flora & Ulysses, author Kate DiCamillo returns with a story about life, friendship, family, and determination. Ten-year-old Raymie believes that if she learns to twirl a baton to win the title of Miss Central Florida Tire, her father will have to come back to her and her mom. Big themes, simple writing, and lots to contemplate while looking out over the ocean.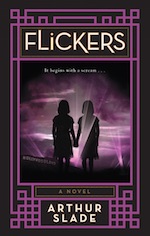 If you like goosebumps with your beach read, then Arthur Slade, master at producing that slow creeping feeling, is for you. In his latest novel, twin girls are whisked away to glamorous Hollywood from rural Alberta after their parents pass away. By age 12, one becomes the biggest silent film starlet of the 1920s, while the other – confined to director Mr. Cecil's estate – starts to uncover the truth about the director, her parents, multiple mysterious disappearances, and the twins' fate.
Camp
Harry Potter and the Cursed Child Parts I & II
By J.K. Rowling, Jack Thorne and John Tiffany
Scholastic Canada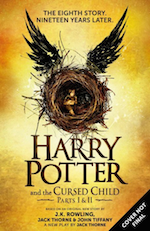 Harry Potter is back, albeit in play format. There aren't too many details about the new story, except that it takes place nineteen years later (you may recall the brief ending in The Deathly Hallows). Harry works for the Department of Magic as an auror, his youngest son – Albus Severus – heads to Hogwarts, and neither can shake off their past. Be prepared to ship this one off to camp upon its July 31 release.
Fearsome Creatures of the Lumberwoods
By Hal Johnson
Workman Publishing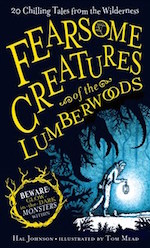 There's nothing like sitting around a campfire late at night and being haunted by ghost stories. Johnson twists that tradition with twenty dark tales about fantastical beasts from American folklore. Keep the flashlight handy.
Cottage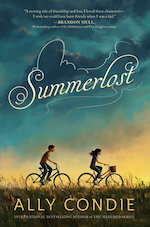 One year after her father and younger brother are killed, Cedar and her remaining family head to her mom's hometown for the summer. There, she finds a job at its Shakespeare festival, befriends outsider Leo, and becomes fascinated by morbid goings-on. Grief, friendship, and family intertwine in this quiet story of bereavement.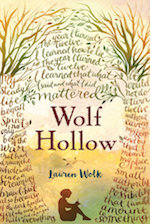 This beautiful coming-of-age story follows Annabelle as she encounters for the first time in her quiet rural life a manipulative bully, who not only targets the 12-year-old but also reclusive World War I veteran Toby who has always kept to himself. When the bully goes missing, all fingers point to Toby and it's left up to Annabelle to clear his name.
BOOKS FOR AGES 14+
Beach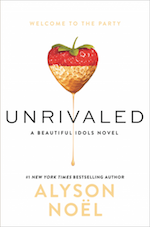 How far would you go to achieve your dream? That's the question three teens contend with as they compete against one another to attract the hottest Hollywood celebrities to clubs owned by LA's infamous nightlife kingpin. But the one starlet they all vie for has disappeared, and the teens work together to uncover what's really going on. This ideal chick-lit beach read is the first in the Beautiful Idols series.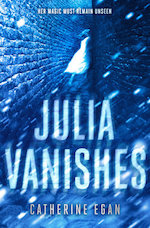 A con artist and thief, Julia infiltrates Mrs. Och's grand home as a maid to spy on the odd assortment of people who live there and, hopefully, learn about the serial killer plaguing her city. The more she discovers, the more she wants out of the gig – but exiting comes at a price she can't afford. The first book in a fantastical trilogy rife with murder, witchcraft, and treachery.
Camp
The Square Root of Summer
By Harriet Reuter Hapgood
Roaring Brook Press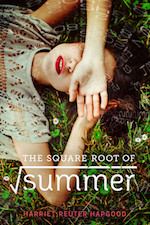 Space, time, and relationships: all confusing and all-encompassing for 17-year-old Gottie. She has experienced so much loss and hurt that she bounds through "wormholes," reliving and reinventing her past. That past catches up with her when both her best friend and ex-boyfriend return to town, bringing Gottie painful memories, new understanding, and summer romance.
Before Goodbye
By Mimi Cross
Skyscape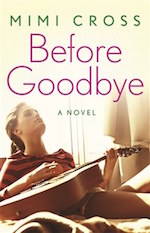 Cate and David have always known about each other – she's his little sister's babysitter and he's the school jock – but not until they both experience incredible losses in their lives do they see each other in a new light. There's a lot going on in this novel – the good, the bad, and the ugly – and while it's a bit long, the chapters are short and the suspense is enough to keep readers hooked.
Cottage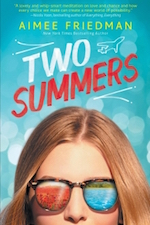 In this Sliding Doors-like novel, a split decision leads Summer Everett down two very different paths: one to her father's vacation home in Provence, France, the other keeping her in her hometown of Hudsonville, New York. Both settings, while vastly different, set Summer up for self-discovery and romance.
The Great American Whatever
By Tim Federle
Simon & Schuster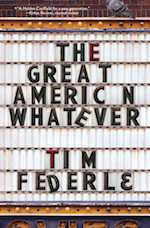 Sixteen-year-old Quinn is unable to accept the accidental death of his sister – the person who encouraged him to write his beloved screenplays. Now he's in hiding from the world, witnessing life in a series of cinematic storylines that he can write and rewrite to make it turn out the way he thinks it should be.
READ MORE LIKE THIS:
Still looking for a summer camp? Keep informed with all our camps coverage and find the perfect camp by searching our Toronto & GTA camps directory.
Sign up for our newsletters to get parenting and family fun articles delivered to you!