According to the Canadian Sugar Institute, it's estimated that Canadians consume an average of 12–13 tsps of added sugars every day—about 11% of our total calorie intake. The World Health Organization recommends people consume no more than 10% of their diet in the form of added sugars daily—so we're not far off but still short of their conditional recommendation of 5% or less.
It's important to remember that sugar is sugar and you want to limit your consumption no matter whether it comes from natural sources or refined, but if you're looking for some more natural sources, why not give one of the following options a try?
Dates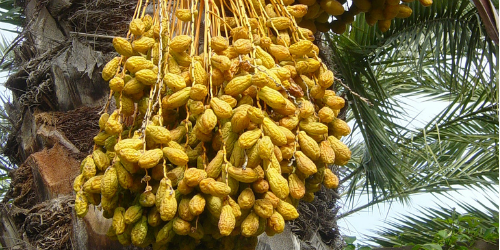 photo: Martin LaBar/Flickr CC
Dates are kind of a miracle food when it comes to natural sweeteners, and there are many options. You can find whole dates with or without pits, chopped dates, date sugar, and even date syrup in stores and online—or you can make your own syrup at home.
Dates are an excellent source of fibre, vitamin A, and iron and other minerals. When soaked and pureed, dates take on a creamy, almost caramel-like texture, making them a great substitute for sugar-loaded processed caramel sauces. Use it to top cakes, ice cream and other decadent desserts. You can also top your pancakes with it or swirl it into yogurt or oatmeal.
As for date sugar, while you can't quite use it in the same way as white sugar, it makes a great substitute for recipes that call for brown sugar—although it is sweeter, so you'll want to lessen the amount you use.
Honey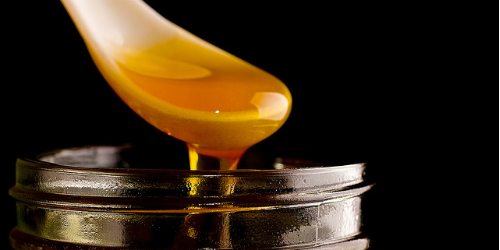 photo: Andreas Levers/Flickr CC
Honey is well-known for its medicinal and superfood properties, and is an excellent nutricious sweetener that can be used as a replacement for sugar in your tea and coffee, or in baked goods.
According to Allrecipes, when baking with honey you should substitute 3/4 cup plus 1 tablespoon of honey for every 1 cup of sugar, reducing other liquids by 2 tablespoons. Flavour will vary depending on the type of honey you use, but that can be half the fun!
Maple Syrup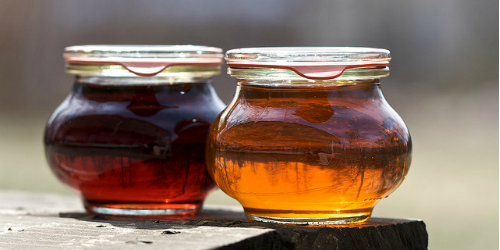 photo: Chiot's Run/Flickr CC
This Canadian favourite is wonderful atop pancakes, waffles, and in baked goods, but you can also use it as a substitute for white sugar in baked goods. It's not as sweet as white sugar, so Allrecipes says you'll only need about 3/4 cup for each cup of white sugar. Be sure to decrease any liquid by 3 tablespoons.
Blackstrap Molasses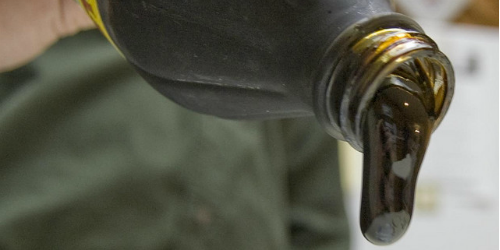 photo: technicool/Flickr CC
Rich in vitamins and minerals such as iron, calcium, and magnesium, blackstrap molasses is made from sugar cane and was quite popular back in the day, but fell out of fashion with the rise of refined white sugar.
Since it's not quite as sweet as white sugar, Allrecipes says you'll want to use about 1 1/3 cups of molasses for every 1 cup of sugar in a recipe, while replacing no more than half of the sugar called for in the recipe. You'll need to reduce any liquid in your recipe by about 5 tablespoons and add a 1/2 teaspoon of baking soda for every cup of molasses.
Stevia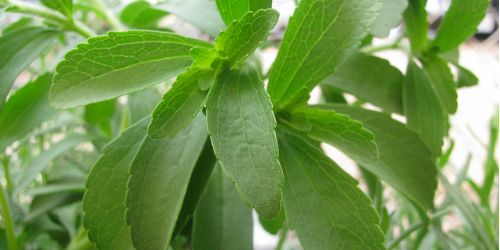 photo: Forest and Kim Starr/Flickr CC
Stevia should be used with a grain of salt (though not literally) due in part to the fact that it loses most of its nutricious value during the processing of the leaves, which are dried and ground to look like sugar.
It is said to be up to 200–300 times sweeter than table sugar. Because it is so much sweeter than sugar, you need only a fraction of the amount called for when subbing in recipes. This chart from Stevia.net is a good reference.
Agave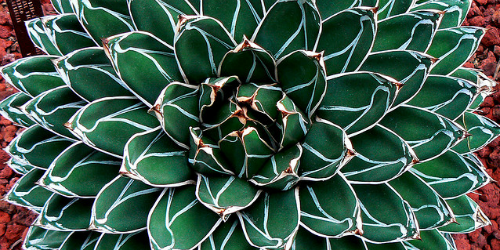 photo: vlashton/Flickr CC
The sap from the agave plant is collected and processed to make agave nectar, which—like stevia—should be used with a bit of caution due to the sweetener's high fructose content, which has been attributed to metabolic syndrome, obesity, and diabetes.
A popular sweetener for teas, agave is about 1.5 times sweeter than table sugar, so adjust your recipes accordingly if you do decide to use it, ensuring you decrease any liquids appropriately as well.
Brown Rice Syrup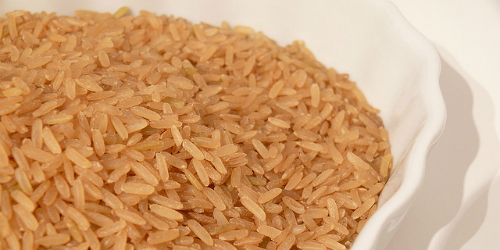 photo: Arria Belli/Flickr CC
Brown rice syrup isn't quite as sweet as honey, but it's just as sticky (maybe more so). Use it in baked goods (it's a perfect substitute for marshmallows in rice krispy treats) or as a sweetener in your tea. It substitutes 1:1 for granulated sugar, but Allrecipes says liquid ingredients will need to be reduced by a 1/4 cup per cup of rice syrup to keep your recipe in tact.
Caitlin McCormack is a writer, editor and full-time mama to one cool little dude. When she's not spending time at the park or working on recipes in the kitchen, you can find her lifting weights, growing her own veggies, or enjoying some precious time with her shift-working husband. Read her blog at Big City Mama or follow her on Twitter @Caitlin_Writes.
PHOTO: ADAPTED FROM PIERRE-MARIE BROU/FLICKRCC
READ MORE LIKE THIS:
Forever looking for snacks to keep the crocodiles at bay? Stock up on these 39 healthy pantry essentials for lunches and snacks.
As the weather warms up, try one of these 5 healthy all-fruit popsicles as a tasty way to cool off.
When it's time to plan the family's meals for the week, consider these 3 healthy weeknight family recipes.
Sign up for our newsletters to get parenting and family fun articles delivered to you!