Going to the movies with your kids is a great activity. Most theatres are easy to access, there's tasty food and perhaps best of all, you get to sit. But sometimes kids movies are a bit… irritating. To help you avoid a theatrical dud, here are some of the best kids films that are hitting the big screen in 2018.
For an expert opinion, I asked Barry Hertz (@hertzbarry), deputy arts editor and film editor at The Globe and Mail (and dad to Jack, age 3½) for his top three picks. See his comments below on Isle of Dogs, The Incredibles 2, and Hotel Transylvania 3: Summer Vacation. Rounding out the list are seven more of the most anticipated movies this year for little ones.
Isle of Dogs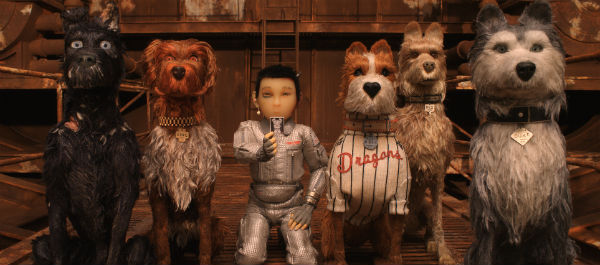 This Wes Anderson stop-motion film is charming and funny with (of course) a phenomenal soundtrack. It's likely not the best choice for young children, since it's partly in Japanese with some written translations and there are violent scenes, but, says Hertz, "Children of a certain age and adults of any age will appreciate this quirky tale of a band of mutts outcast by society."
Rated PG-13
Release date March 20, 2018
Duck Duck Goose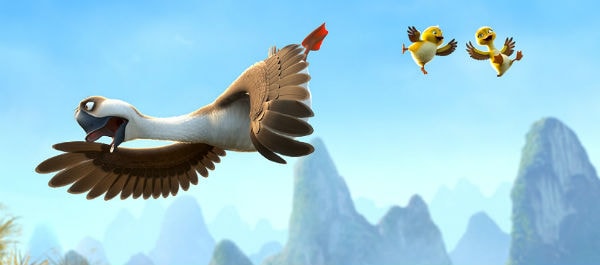 Everyone's favourite dad comedian, Jim Gaffigan, is the voice of Peng, a goose with an attitude, in this animated comedy. After a mishap while migrating, Peng ends up in charge of two adorable ducklings who need his help to find their flock. While the animation isn't exactly at Pixar-level, the laughs—and the positive moral message—will leave you smiling.
Rated PG
Release date April 20, 2018
The Incredibles 2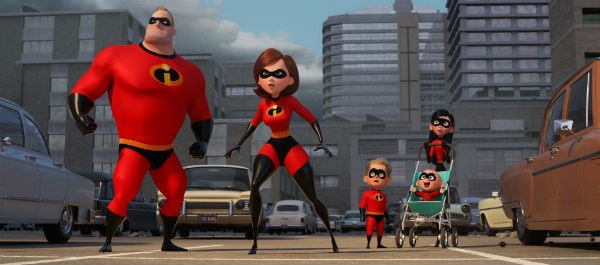 Says Hertz, "Pixar is the undisputed king of crafting entertainment for both kids and kids-at-heart, and all by relying on a perfected formula of character development and cutting-edge animation. The studio has been dipping its toes into the sequel arena more often, though, which is worrisome. Yet I still cannot wait to see what director Brad Bird cooks up for this long-in-development follow-up to his tale of domestic superheroes."
Not yet rated
Release date June 15, 2018
Hotel Transylvania 3: Summer Vacation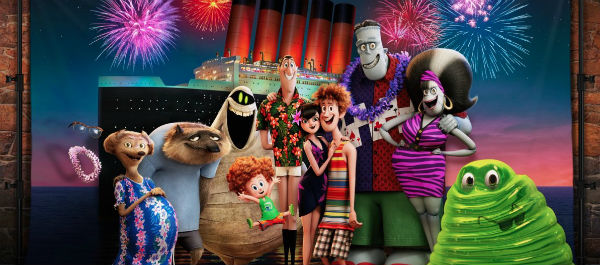 This animated film follows Count Dracula and his daughter Mavis on a vacation cruise. It stars the voices of Adam Sandler, Kathryn Hahn, Andy Samberg, Steve Buscemi, Selena Gomez, and other stars. We adults may share Hertz's opinion that "Adam Sandler is now only tolerable either as a) a supporting character in a Noah Baumbach film or b) as a voice actor." But kids will likely be on the same page as his son Jack who, "doesn't quite get Sandler's appeal—or what used to be his appeal—but he does enjoy the concept of friendly vampires and spooky-but-not-quite ghosts."
Not yet rated
Release date: July 13, 2018
Christopher Robin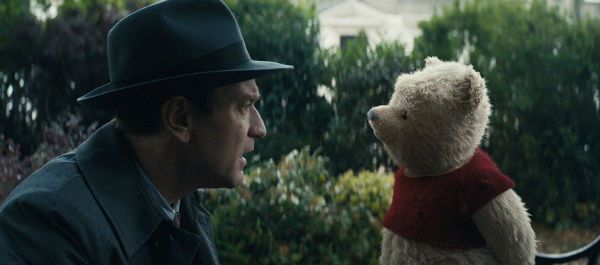 Winnie the Pooh is one of literature's most classic characters. Watch him, and his other Hundred Acre Wood friends on the big screen in this live-action film. It focuses on a now-adult Christopher Robin, played by Ewan McGregor, who has a family of his own—and a persistent friendship with a certain helpful teddy bear.
Not yet rated
Release date August 3, 2018
Smallfoot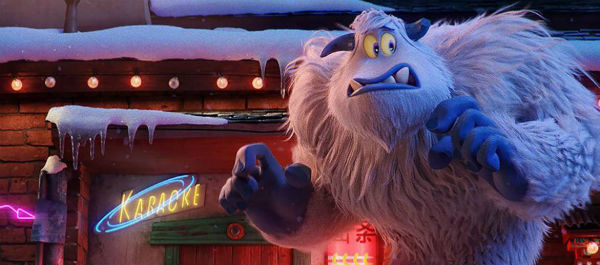 Got a kid with a monster-phobia? Then this fun animated film might be the cure. It takes the classic Yeti tale and flips it around as it follows the story of a young Bigfoot who finds a legendary mythical creature known as a "Smallfoot" (yes, it's a human). Some big stars lend their voices to this film, including Channing Tatum, Gina Rodriguez and basketball great LeBron James.
Rated G
Release date September 28, 2018
The Nutcracker and the Four Realms
Don't let the title fool you; this isn't a ballet movie. While it will feature a dance scene starring Misty Copeland, the rest of the film is live action drama that promises to be a visually enchanting treat. A young girl is on a quest for a one-of-a-kind key and along the way she'll cross paths with a soldier, a gang of mice and of course, the Sugar Plum Fairy.
Not yet rated
Release date November 2, 2018
The Grinch
Get into the holiday spirit with the latest take on a Christmas classic. Unlike 2000's How The Grinch Stole Christmas, this version is fully animated, making this kind of scary story more appealing to younger children. Benedict Cumberbatch swaps his detective skills for a scowl as the voice of the Grinch.
Not yet rated
Release date November 9, 2018
Fantastic Beasts: The Crimes Of Grindelwald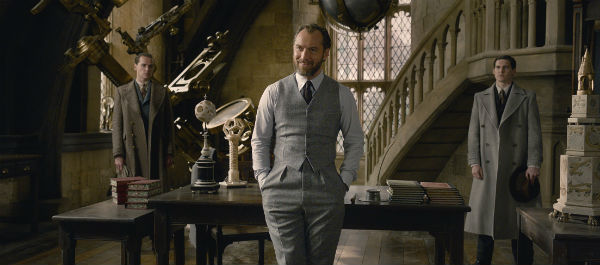 J.K. Rowling fans will be lining up to see the next chapter in her Fantastic Beasts series, which promises to have more than a couple connections to a certain boy wizard. Eddie Redmayne, Zoë Kravitz, and Johnny Depp return to star in a version of 1920's Paris and London where magic is very real. With some intense moments, this film—which will also have 3D and IMAX editions —is better suited to older kids.
Not yet rated
Release date November 16, 2018
Mary Poppins Returns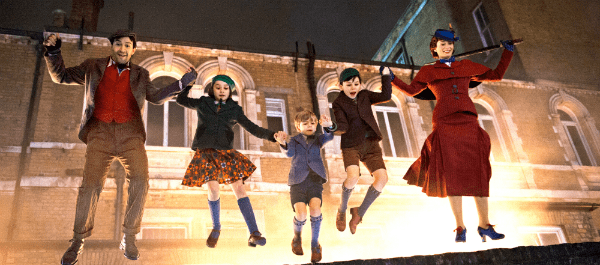 The Banks children might be all grown up in the live-action production, but it turns out that they still need their childhood nanny's magical skills. An all-star cast features Emily Blunt, Meryl Streep, and Lin-Manual Miranda, who plays a mysterious street lamplighter. This Disney-produced film also promises to be a musical treat, with an original song and score from the team behind Hairspray.
Not yet rated
Release date December 25, 2018
---
PHOTO © WALT DISNEY PICTURES