The snow is starting to melt, birds are starting to chirp, and winter jackets are starting to get stashed away in the basement. It's finally spring! Now that the weather is getting warmer, everyone is antsy to get outside and have fun, especially kids. Here are 10 great springtime activities to help you make the most of the season!
1. Do some gardening.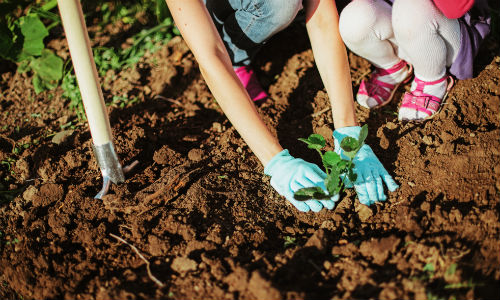 This spring, get outside with your kids by creating a garden. They'll get to flex their little green thumbs, play in the dirt, and learn about nature and responsibility.
Radishes, nasturtium, lettuce, carrots, and snow peas are the perfect spring plants to grow; they're fairly low-maintenance, they have a short growing season, and they're fun to harvest.
If you're low on space in your garden, or don't have a yard, you can use planters or small containers instead.
2. Go to the theatre.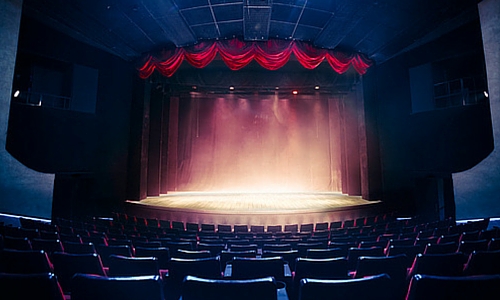 Now that winter's over and we can stop hibernating, it's time to get out and go to the theatre! There are lots of family-friendly shows playing around Toronto this spring. See our events calendar for a full list of upcoming shows.
3. See the High Park cherry blossoms.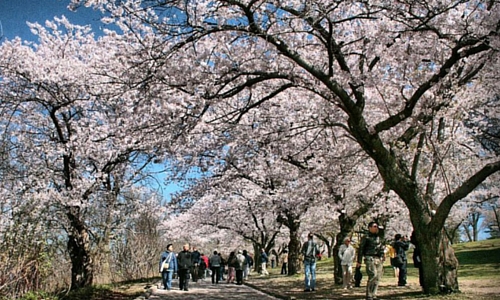 One of the most special spring sights in Toronto is the cherry blossom forest in High Park. The cherry trees are only in full bloom for about a week, weather permitting, so make sure to bring the kids to see them before they're gone—usually late April, early May. Go to the High Park Nature Centre's Cherry Blossom Watch online, for updates on when the trees are in bloom.
While you're in High Park, check out other kid-friendly outdoor activities, like the cool castle play structure at Jamie Bell Adventure Park.
4. Visit the giant panda cubs.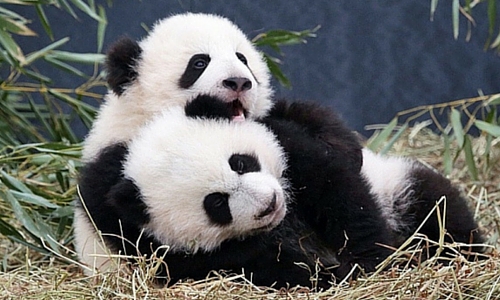 You may have already been to the Toronto Zoo, but there are especially adorable reasons to visit: Jia Panpan and Jia Yueyue, the first giant pandas born in Canada. At just over a year old, these furry celebrities love to play, nap, and munch on bamboo. While you're there, find the other zoo babies, including Nandu the rhino.
5. Do some spring cleaning.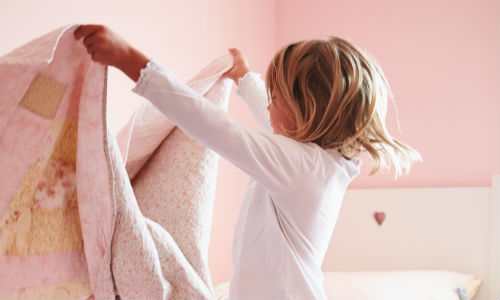 As the spring sunshine brightens up our homes, spring cleaning fever takes over. But can it really be a fun family activity? Yes! Playing music and turning it into a game are surefire ways to make the time fly. Here are some tips for encouraging kids to tidy up with you.
6. Throw a yard sale.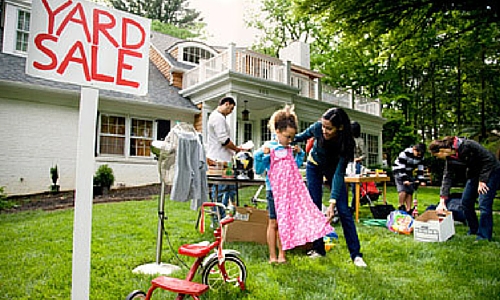 After spring cleaning, you may have a lot of odds and ends you're looking to get rid of. That sweater your kid has outgrown? That toy that nobody's played with in a year? That thingumajig collecting dust in the attic? Sell 'em! Pick a date, advertise it, and let your kids help out.
Having a yard sale can also teach kids a bit about handling money and letting go of "stuff".
7. Learn something new.
Trying a new activity together can be a fun bonding experience for the whole family. Through sports programs, kids can learn the fundamentals of many different sports, such as basketball, golf, martial arts, and gymnastics, while also learning about sportsmanship and team spirit.
Or try arts programs that offer classes in dance, drama, music, and visual arts. Or hobby classes in cooking, cards, and coding…almost anything you can think of.
Find programs for kids and families near you.
8. Go to a baseball game.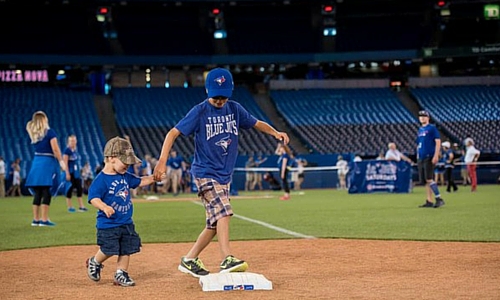 For a springtime family outing that's sure to be a home run, take your kids out to a Toronto Blue Jays game! The first home game for 2017 is April 11 and starting April 15, every Saturday home game is part of Jr. Jays Saturdays, with kid-priced tickets and activities like face painting and running the bases after the game. Kids might even get a photo op with mascots ACE and Junior.
9. Build a bird house.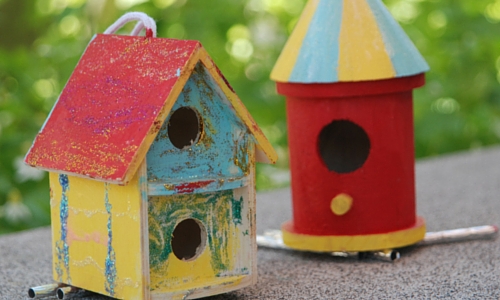 Many birds have made the long trip back up north for spring, so welcome them properly—with a bird house! You can build one from scratch, create one from Lego or even old tea cups, use recycled materials, or decorate a premade one.
Set up the bird feeder outside, and you'll be sure to have lots of feathered friends visiting your backyard. Kids can keep track of all the different birds they see in a journal.
10. Have fun for free.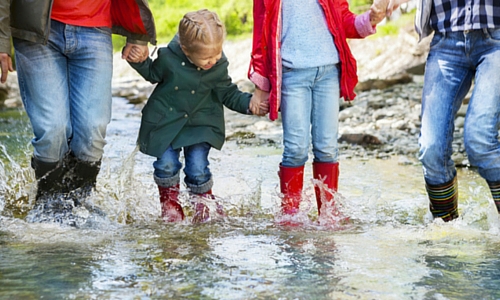 Taking advantage of spring with your little ones doesn't have to come with a price tag. There are plenty of totally free ways to have fun this spring. Enjoy the inevitable spring showers by searching for worms and jumping in puddles. On nicer days, go cloud gazing or complete a spring scavenger hunt.
Hilary Roth is a writer, educator and editor who works full-time in marketing and LOVES everything to do with kids. When she's not stumping people with her amazing riddles or playing mobile games, she can be found reading YA novels and cooking vegetarian food. Follow her on Twitter @hilroth12.
Check our Toronto events calendar, updated daily, for upcoming events in Toronto and the GTA.
Sign up for our newsletter to get Toronto events and family fun articles delivered to you!