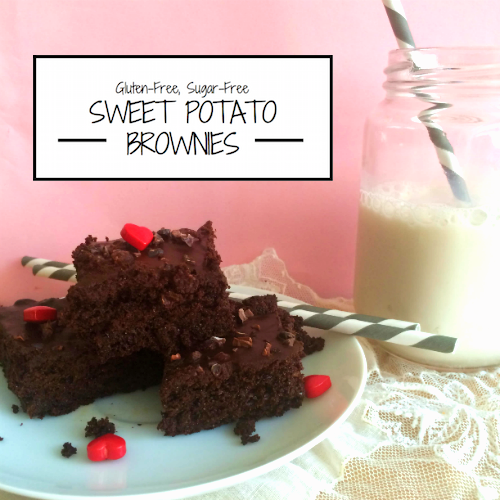 photo: Nikki Goldman-Stroh
These brownies are unbelievable! They have no refined sugar, are gluten-free and actually taste like brownies!
Ingredients
For brownies:
1 sweet potato, baked and mashed
2 eggs
1/2 cup honey
1 tablespoon vanilla
1/2 cup coconut oil, melted
1 cup of cocoa
1 teaspoon baking powder
1/2 teaspoon baking soda
2 tablespoons coconut flour
2 tablespoons cacao nibs
For icing:
3 tablespoons cocoa powder
3 tablespoons melted coconut oil
3 tablespoons coconut milk
3 tablespoons honey
Instructions
1. Mix icing ingredients together and let sit for 30 minutes. Icing will thicken.
2. Preheat oven to 365°F.
3. Mix sweet potato, vanilla, eggs, coconut oil, and honey together in a bowl.
4. In a separate bowl, combine cocoa, baking soda, baking powder, and coconut flour.
5. Add dry ingredients to wet ingredients until just combined.
6. Bake for approximately 20 minutes or until knife comes out clean when inserted.
7. Once cooled, add icing and top with cacoa nibs.
Read more "Activities for Little Hands" by Nikki Goldman-Stroh.
This recipe originally appeared on the Family Seasons Centre Blog.
READ MORE LIKE THIS:
Ever wonder what to do with washi tape? Here are 15 fun washi tape projects for kids.
Whether you're camping out in the wild or in the backyard, try 10 camping recipes kids will love.
Check out our "Cooking With Kids" Pinterest board for lots of ideas for dishes to make with your kids.
Sign up for our newsletters to get parenting and family fun articles delivered to you!