These brownies are unbelievable! They have no refined sugar, they are gluten-free, and they actually taste like brownies!
Recipe: Gluten-Free Sweet Potato Brownies
Ingredients
For brownies:
1 sweet potato, baked and mashed
2 eggs
1/2 cup honey
1 tablespoon vanilla
1/2 cup coconut oil, melted
1 cup of cocoa
1 teaspoon baking powder
1/2 teaspoon baking soda
2 tablespoons coconut flour
2 tablespoons cacao nibs
For icing:
3 tablespoons cocoa powder
3 tablespoons melted coconut oil
3 tablespoons coconut milk
3 tablespoons honey
Instructions
Mix icing ingredients together and let sit for 30 minutes. Icing will thicken.
Preheat oven to 365°F.
Mix sweet potato, vanilla, eggs, coconut oil, and honey together in a bowl.
In a separate bowl, combine cocoa, baking soda, baking powder, and coconut flour.
Add dry ingredients to wet ingredients until just combined.
Bake for approximately 20 minutes or until knife comes out clean when inserted.
Once cooled, add icing and top with cacao nibs.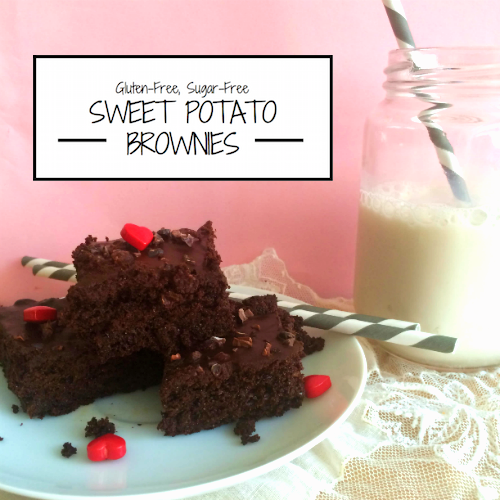 photo: Nikki Goldman-Stroh
Read more Activities for Little Hands by Nikki Goldman-Stroh.
This recipe originally appeared on the Family Seasons Centre Blog.