Well, here we are. It was an interesting journey to get to the 2020-2021 school year, but we've done it! This school year isn't what any of us were expecting—our kids included. With some kids attending school virtually and others having to wear masks and keep six feet apart just to be able to sit in a classroom, this year is quite a rollercoaster for all involved.
We love the idea of doing something extra special for our kids every once in a while. And adding a bit of sunshine to their days at school seems like the perfect way to make them smile.
So we've rounded up some fun surprises that you can add to your kid's lunch box. They don't have to be too over-the-top, they're just a little something special to let them know you are thinking about them!
Jokes
Get the whole lunchroom laughing by adding a fun joke to your kid's lunch box—just remember to keep the humour kid-friendly.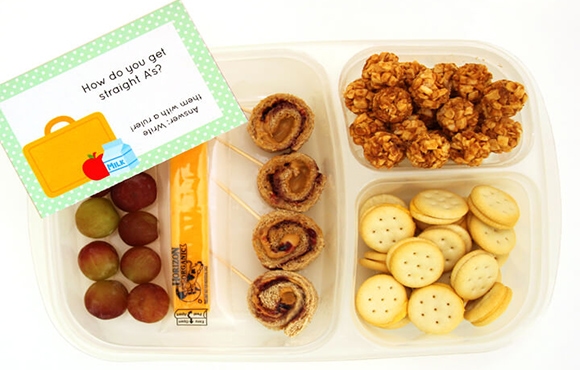 Make their sandwich standout
Use a cookie cutter to make your little one's sandwich a fun shape—from hearts to stars to animals, it will be a great surprise that is sure to put a smile on your kid's face.
Fancy toothpicks in their sandwiches
From pinwheels to dinosaurs, you can pick up some cute toothpicks from craft or party supply stores that can add a bit of fun and whimsy to your kid's lunch.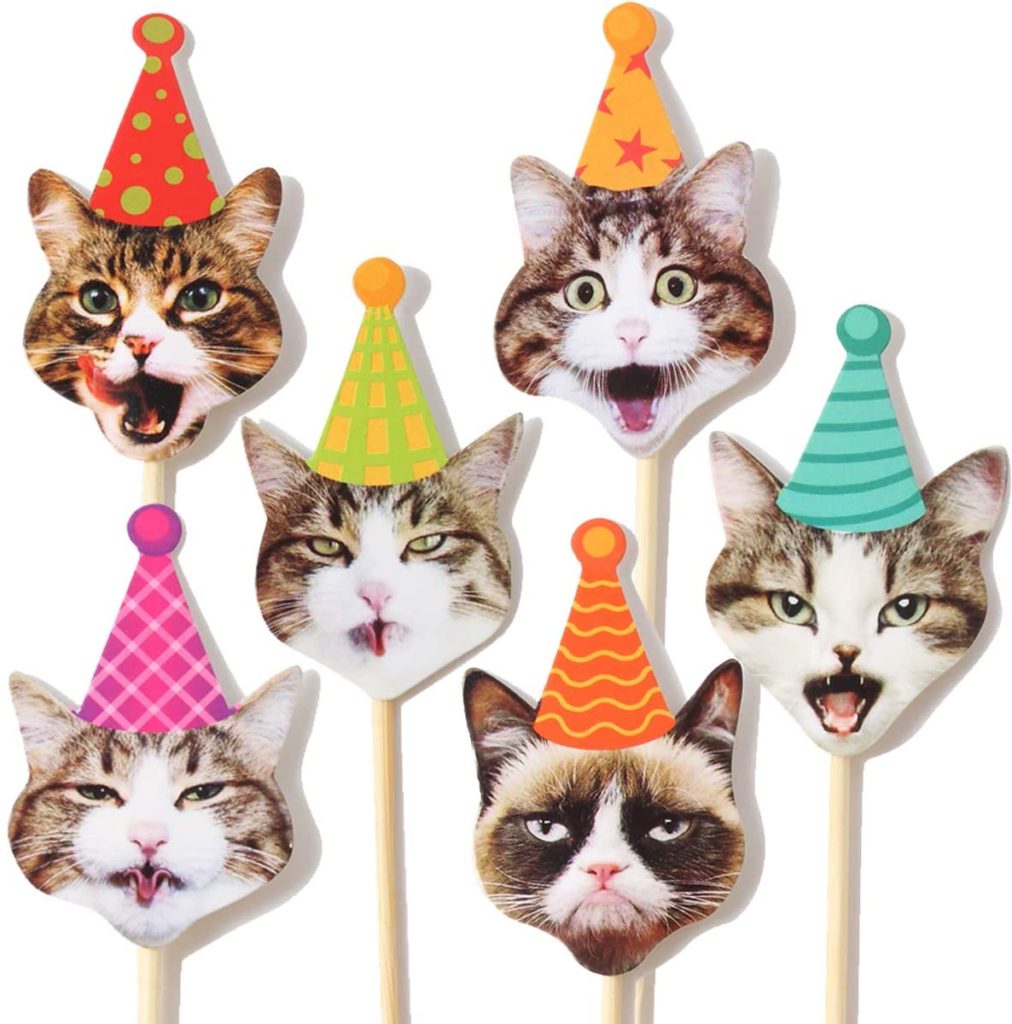 Throw in a small party favour
Whether it's a small toy, a fun pencil, or a sheet of cute stickers, adding in a small loot bag-worthy goodie into their lunch box makes their day!
A sweet note
Remind your kid just how much you love them with a sweet, handwritten note tucked inside their lunch box.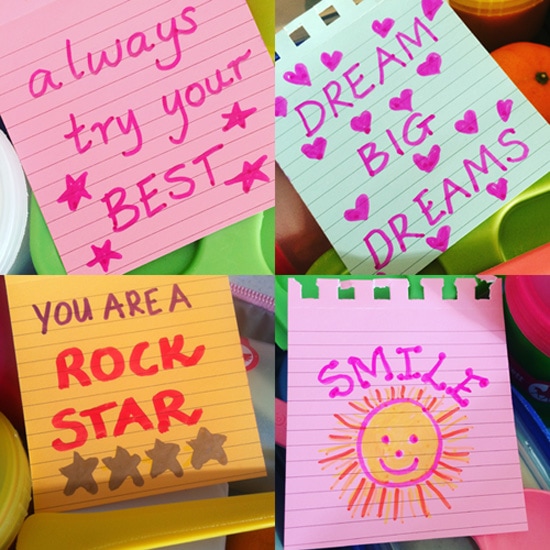 Add a cute bracelet
Tie up your kid's utensils and napkin with a fun ribbon, a friendship bracelet, or a jelly bracelet—this adds no time to your lunch prep and your kid will have something to wear that reminds them of you.
Decorate their sandwich bag
From googly eyes to stickers, you can bring a moment of joy to your kid's day by creating their sandwich bag or juice box!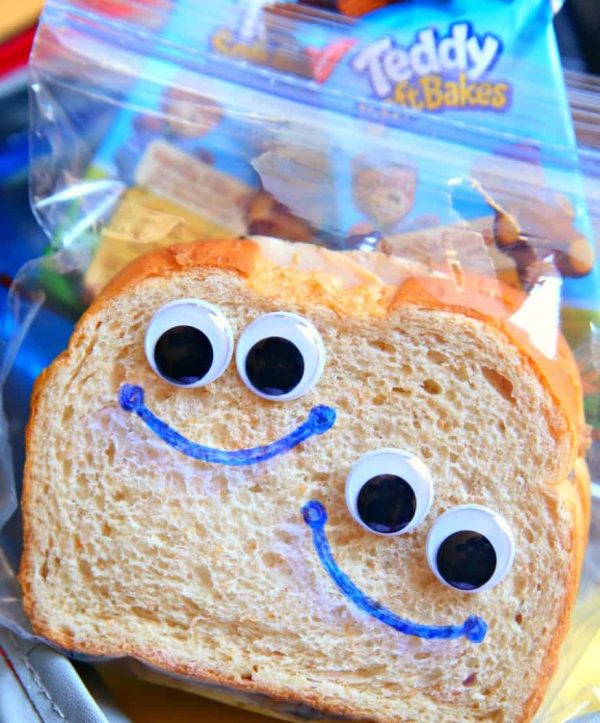 Riddles or brain teasers
Go online to find some fun, interesting riddles and brain teasers that will get your kids thinking. Then, grab some construction paper and markers, and leave your kids scratching their heads and having fun with their friends during lunch.
Pick a theme
Whether you match it up with a specific day, or just pick a theme and go for it, having a themed lunch is a great way to add some fun to your kid's lunch box.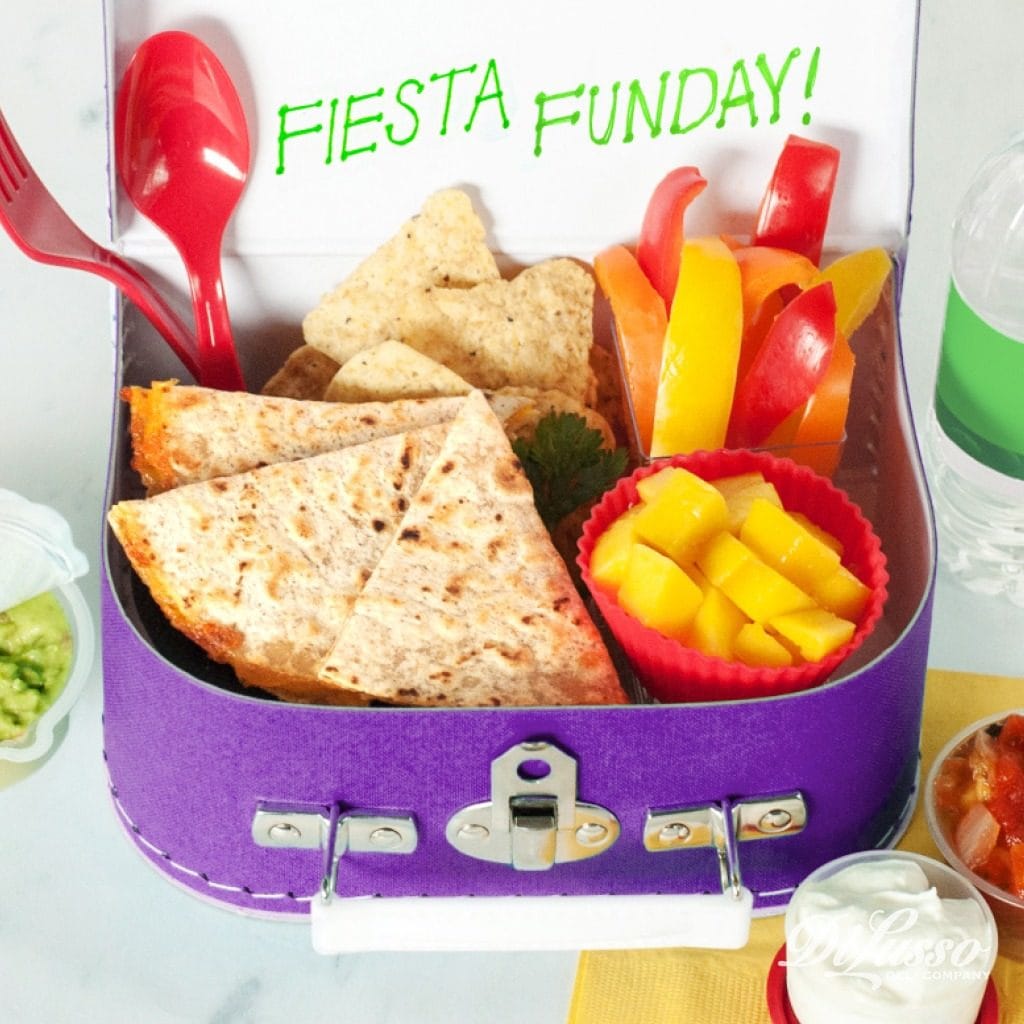 Tattoo a banana
Grab a few temporary tattoos and add some interest to your banana—or any fruit with a non-edible peel!