Whatever the weather, heading to an indoor playground is a great way to keep kids active indoors. For West End Toronto parents, there are a handful of indoor playgrounds in the 'hood, though your options multiply if you're willing to trek farther east or north. Browse our indoor playgrounds directory for more options.
All the centres we've listed here have drop-in play, but hours may be limited to certain days or times of day. Indoor playgrounds are understandably popular for kids' birthday parties, so be aware that they may be closed at unexpected times. It's always a good idea to call ahead.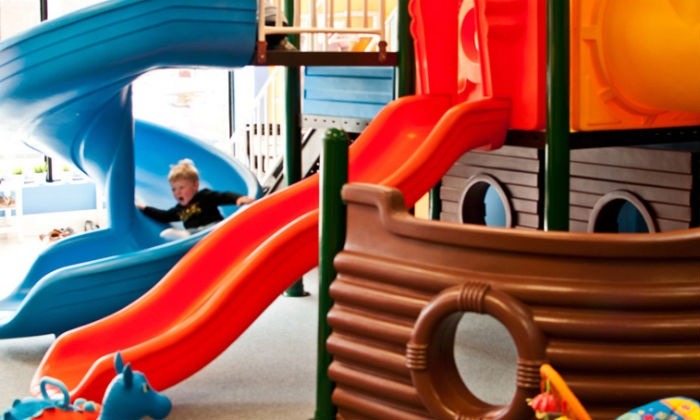 An indoor play centre suitable for ages 3 months to preteen, Hooray for Play has a two-story pirate-ship play structure with slides, a toddler area and a separate room for older kids with air hockey, basketball hoops, and Xbox games. Book kids' parties or a parents' night out with in-centre childcare. Drop-in play is only available September–June.
86 Evans Ave. Unit 1B, Toronto M8W 2T7
416-255-5885
$12/child with 1 adult; $6 additional family members; infants under 12 months free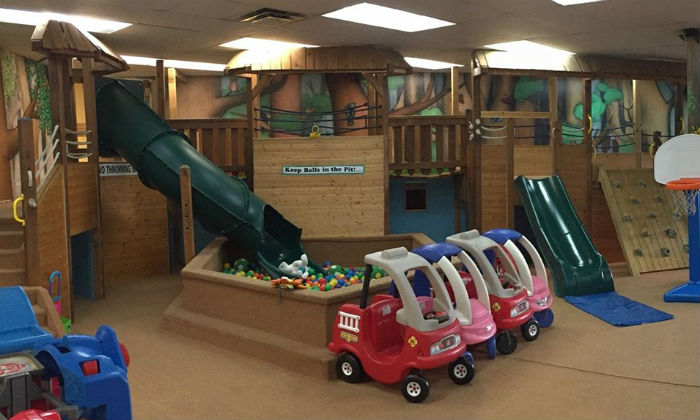 Highlights at this indoor playground include a ball pit, bouncy house, and two-story climbing structure with slide. Recommended for ages 6 months to 6 years. Book playground parties or spa/princess, gaming, or ceramic painting parties.
1500 Royal York Rd., Toronto M9P 3B6
416-245-1459
$12/child, $7/infant (6–11 months), ages 5 months and under free, adults free; $56 for 8-visit pass
With separate areas for toddlers and school-age children, Goofing Around offers tons of options: slides and climbers, a ball pit, bouncers, air hockey, table tennis, and childcare programs. They host birthday parties and have parents' nights out.
1 Westside Dr., Toronto M9C 1B2
416-622-7529
$80 for 10-visit pass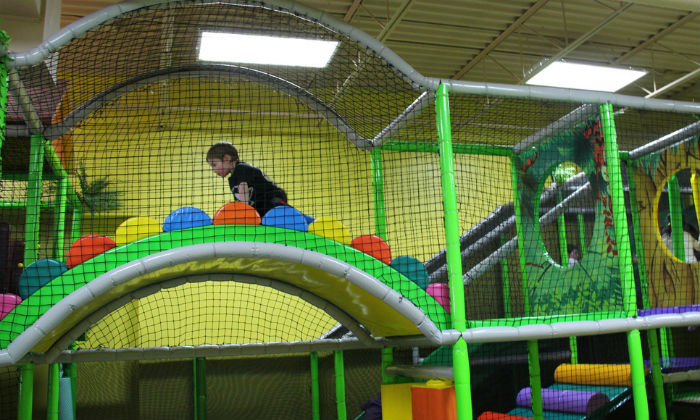 For ages 12 months to preteen, Little Town is a 4,500-square-foot play space with a multi-tier play structure with obstacles and spiral slides, plus trampolines, spinning palm trees, and jungle swings. There's a video-game room with PS3s, and party rooms, including a castle room for dress-up or princess parties.
122 Queen's Plate Dr., Toronto M9W 0B4
416-741-0011
$9/child for 3 hours, $7/sibling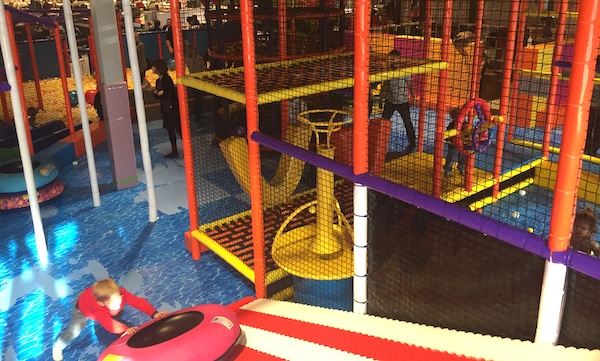 Opened in November 2017, this 4,000-square-foot playground is inside the Nations supermarket in The Junction. It has super-fast slides, ball guns, elevated walkways, climbers, a trampoline, and a toddler-only area. It's adjacent to an arcade with over 100 games.
1980 St Clair Ave W, Toronto, ON M6N 4X9
416-769-7272
Open for drop-in 7 days a week 10 am–9 pm
$14/child weekdays, $17/child weekends; sibling discounts of $1–$2 apply