Your kids may live in Canada's largest city, but there are plenty of opportunities for them to enjoy the great outdoors all summer long, right in the city—or at least nearby. At these cool outdoorsy and nature camps, kids can take to water, work on their wilderness survival skills, and learn more about the plants and animals that surround them.
All camps are full-day unless otherwise noted.
Kids up to grade 9 can enjoy a mix of art, science, nature, sport, performing arts, and outdoor adventure activities at Camp Green Acres.
11123 Kennedy Rd., Markham – busing from Toronto available ($60/week)
Nursery–Grade 9
$1,295 for 2 weeks
Swimming is a large component of Camp Robin Hood's day, with four heated, in-ground swimming pools, diving boards, and waterslides. Canoeing, archery, farming/gardening, dance, soccer, and crafts are just a handful of the other fun activities at this all-around camp on 50 acres. One-night overnights available.
10243 Reesor Rd., Markham – busing from Toronto provided
SK–Grade 7
$1,495 for 2 weeks (includes busing and snacks)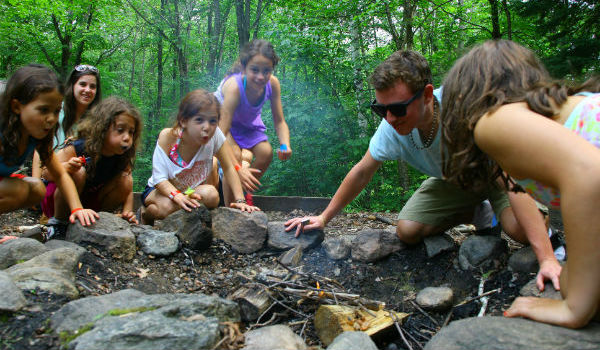 The city runs five affordable nature-oriented day camps in Brampton, North York,
Nature Explorers, Riding Camp, Adventure Camp, and various sports camps are among the day camps hosted at Claireville Conservation Area and Claireville Ranch.
Claireville Conservation Area, 8180 Hwy 50, Brampton – busing from Etobicoke provided
Ages 6–12
$407–$710 for 2 weeks, depending on program (includes busing)
NAture ORiented CAmp is located in the midst of 55 acres of conservation land and features activities like swimming, archery, sing-alongs, and cookouts.
Forest Valley Outdoor Education Centre, 60 Blue Forest Drive, North York — busing within North York provided
Ages 4½–14
$441 for 9 days (includes busing)
Organic gardening in the Children's Garden, bug hunts, hiking, and outdoor survival skills are all on the agenda for the themed High Park Eco camps for all ages.
High Park,105 Colborne Lodge Dr., Toronto
Ages 4–14
$266/week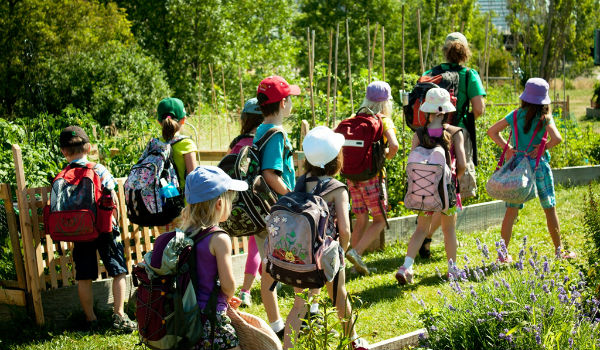 Swimming, hiking, orienteering, archery, and cook-outs are just some of the activities that take place at this camp located along the Humber River.
Humber River/Lambton Valley (various locations) –  busing from Humbercrest School (14 Saint Marks Rd., York) provided
Ages 6–12
$387 for 2 weeks (includes busing)
From gardening to drama, ecology to sports, Toronto Island Park Camps offer a variety of themed programs, taking place across the island and in the surrounding water.
Toronto Island – drop-off at Jack Layton Ferry Terminal, 9 Queens Quay W., Toronto
Ages 6–12
$195/week
At Evergreen Adventures Camp, kids can see the city through the eyes of its wild animals, explore its ravine trail system, or advance their own wilderness skills while supporting the camp community.
550 Bayview Ave., Toronto
Ages 6–15
$400/week (includes lunch)
Various canoeing, kayaking, paddle boarding, and outdoors camps are offered at the Natural Pond, in Toronto's inner harbour, and in the lagoons of the Toronto Islands.
283 Queens Quay W., Toronto
Ages 6–15
$295–$345/week, depending on program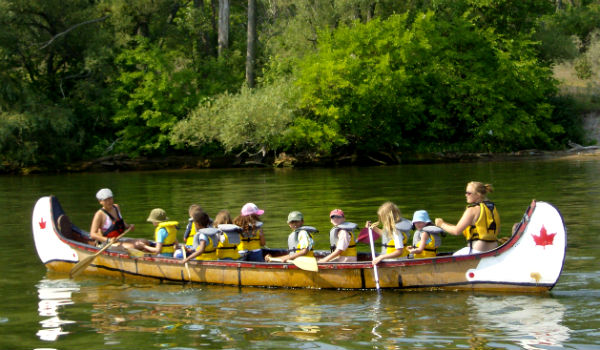 Kids can learn about ecology and the diverse plants, animals, and insects of High Park while they play nature games, make nature crafts, and swim at the High Park pool.
375 Colborne Lodge Dr, Toronto
Ages 4–16
$315/week
Kids can explore the forest and pond by the Centre for Urban Ecology on the Humber Arboretum grounds. They also take part in ecology games, mindfulness and yoga, wildlife spotting, and swimming.
205 Humber College Blvd, Etobicoke
Ages 5–12
$245/week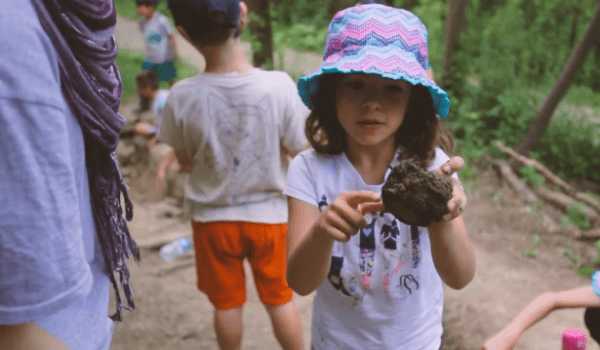 With bus pickup in downtown Toronto, Markham, and North York, Kettleby Valley Camp, in the York Region, is a viable option for city kids looking to get out in nature every day and take part in activities like canoeing, ropes courses, archery/crossbow, and swimming.
609 Kettleby Rd., Kettleby – home bus pickup in Aurora, Newmarket, Vaughan, and Richmond Hill; single pickup locations in Toronto (200 Wellington St. W.), North York (155 Consumers Rd.) and Markham (3600 and 3500 Steeles Ave. E.)
JK–Grade 8
$520/week (lunch included)
Explore Rouge Park while taking part in games, crafting and activities that help develop outdoor skills at K.I.W.I. Adventure Camp. Activities include creek exploration, animal tracking, tree climbing, and scavenger hunts.
Rouge National Urban Park, Zoo Rd., Toronto
Ages 4–14
$100/week for half-day (9 am–noon)
Children can experience themed camps in the midst of the Kortright Centre for Conservation, like Mud Madness, Survival Camp, Spy Camp, and more.
Kortright Centre for Conservation, 9550 Pine Valley Dr., Woodbridge
Ages 4–14
$270/week ($280/week for ages 4–5)
Campers have various outdoor adventures and learn survival and wilderness living skills in Wanderers, Explorers, or Coyote Camp. Camps take place at two locations, on the west end and east end.
Two locations: Etienne Brûlé Park, 13 Crosby Ave., York; Taylor Creek Park, 260 Dawes Rd., Toronto
Ages 4–12
$365/week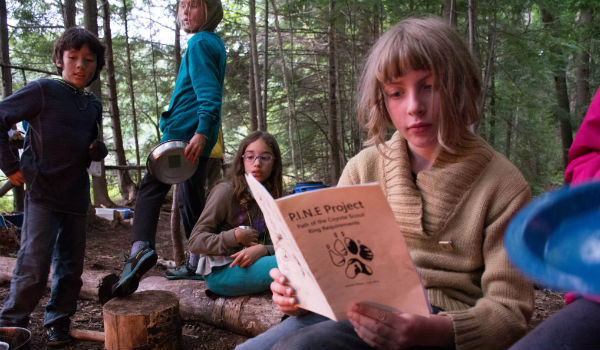 Outdoor school Tamarack West is based in the Bloor West area, taking kids on day trips to green spaces like High Park, the Toronto Islands, and Dufferin Grove. Activities focus on nature immersion—exploring and playing at the city's natural parks and islands—and cultural/urban adventures.
Dropoff at 2264A Bloor St. W. (near Runnymede), Toronto
Ages 4–12
From $290/week
Toronto Botanical Garden hosts a variety of themed camps that feature programs ranging from nature art to wild animal study to garden-to-table learning and even a camp based on nature-themed storybooks. Campers ages 3–4 must attend with caregiver.
777 Lawrence Ave. E., East York
Ages 3–10
$280/week full-day camp; $120/week half-day camp
YMCA Outdoors Day Camps
The YMCA is known for its affordable, high-quality kids' camps. They operate dozens of day camps in and around Toronto, including these that focus specifically on nature and outdoors.
The green spaces, shelters, waterways, and trails of Ontario Place will be utilized as campers have the opportunity to participate in archery, canoeing and kayaking, biking, nature crafts, and more.
Ontario Place, 955 Lake Shore Blvd. W. – busing available from
multiple locations
Ages 6–12
$195–$235/week, depending on age and date
Swimming, canoeing, orienteering, and fire building are just some of the activities available at the Toronto Island Y Day Camps. Campers explore the island's grassy fields, trails, and shelters in this program.
Toronto Island (via Jack Layton Ferry Terminal, 9 Queens Quay W., Toronto) – busing available from
multiple locations
Ages 6–12
$210–$285/week, depending on age/date/program