You could be forgiven for thinking that Saunders Farm, located just 10 minutes drive from Stittsville and 15 minutes from Kanata, was just a children's attraction. After all, they do have a huge array of kid-friendly activities, including hayrides, a giant maze, a splash pad, pedal carts, fun tree houses, play structures, a puppet show, giant jumping pillow, and a huge slide.
But in actual fact, this family-run business, which has been operating just outside of Ottawa since 1976, is a fully functional working farm. In its "pick your own" heyday it was growing 25 acres of summer fruits.
Best Things To Do & See
The farm is an iconic Halloween fixture in Ottawa but is also well worth a visit throughout the summer and fall when it's open for private bookings, school visits, summer camp, and to the general public. These are the highlights to share with your kids.
View this post on Instagram
Go for a Hayride
The hayrides are an excellent way to see all around the farm in style. Depending on the season you can see pumpkin and gourds growing and in October the route is transformed into a spooky wagon ride—hold on tight!
Get Lost in the Mazes
Saunders Farm has the largest collection of hedge mazes in the world! Get your kids to use their sense of direction to try and figure out a route through the maze and back out to the farm. There are 10 hedge and puzzle mazes to challenge the entire family.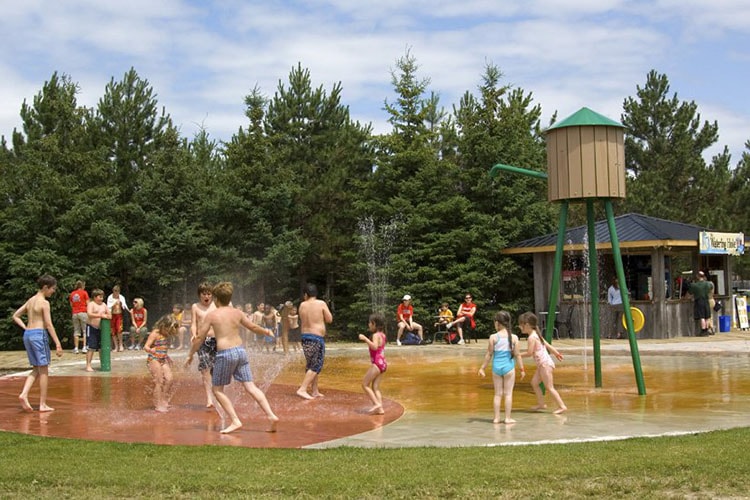 Cool Off at the Splash Pad
There are lots of splash pads around the city and many of them are free, but Saunders Farm still manages to impress little kids and their parents with this interactive water play park. There's a mini silo that dumps water on the kids while jets and sprays come up from the floor. The ground is play-safe and soft, so you won't need to worry about little ones getting hurt and the picnic benches and tables give parents a spot to sit and watch the fun.
View this post on Instagram
Speed Down Witch Mountain Slide
Only the very bravest kids need climb to the top of this enormous 40-foot slide and then scream all the way to the bottom! Be ready with the camera to catch the expression on their face as they go hurtling down back to the ground.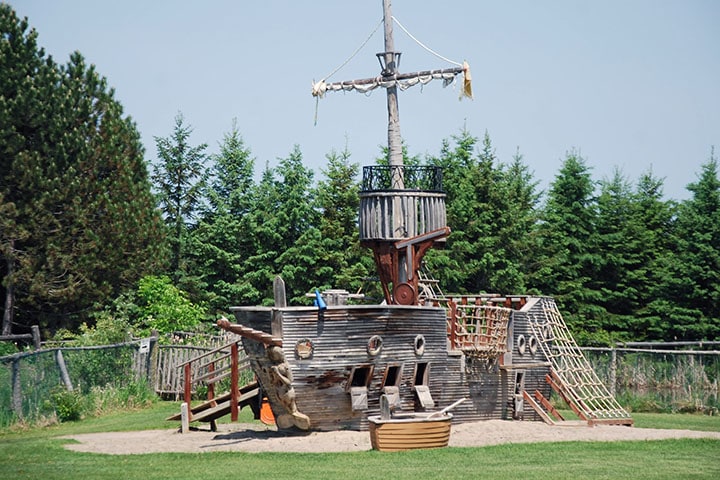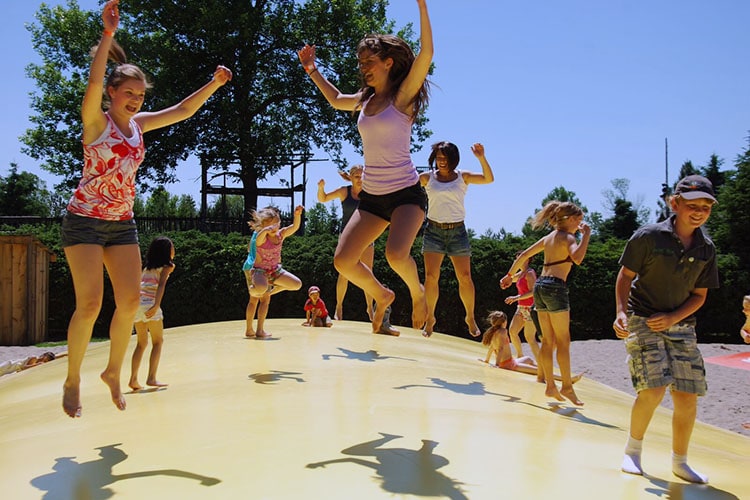 Explore the Play Structures
The farm has lots of exciting play structures for kids to explore including a large pirate ship, where kids can pretend to be the dastardly captain of the ship! Be sure to check out the barnyard tree houses where little ones love to climb up to the top of the haystacks and jump down. There is also a train and caboose play structure, giant jumping pillows, and even a monster truck.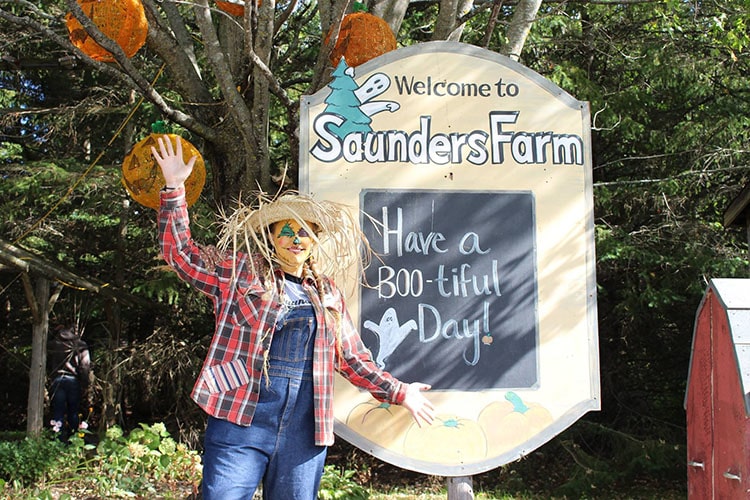 Visit During Haunting Season
Many Ottawans head to the farm to celebrate Halloween, a tradition the farm started back in 1992 and which has grown in popularity year in and year out and now welcomes 70,000 visitors a year. Haunting Season is the tamer, daytime event for kids, while Fright Fest is the scarier, after-dark even for older kids and adults. Haunting Season (daytime) attractions in the past have included a Haunted Hayride, stage shows, spooky characters, pumpkin patch tours, ghost stories, and more.
Insider Tips for Your Visit To Saunders Farm
View this post on Instagram
Food on the farm: You can always bring a packed lunch with you for your farm visit but it's worth sampling some of the delicious farm-to-table produce, snacks, and meals available in the Summer BBQ and ice cream huts.
The farm shop also has some amazing homemade fudge and different treats on sale to take home with you.
What's new: Get your kids to challenge each other to a race around the newly expanded racetrack on pedal carts—ice cream for the winner!
Birthday parties and camps: The farm is an excellent place to hold a birthday party and if your child really enjoys their day out, consider enrolling them in the summer camp.
How much time do you need? It's recommended to spend between two and three hours at the farm, but you could easily spend much longer—so pack up everything you need for a whole day of outdoor fun and adventure.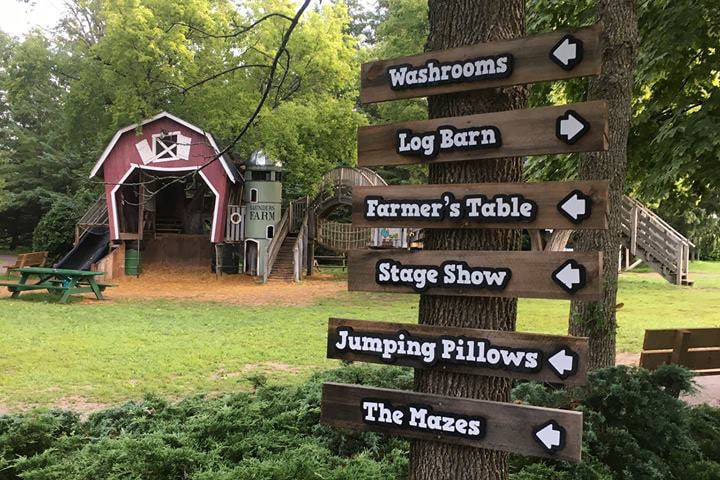 Essential Information
Saunders Farm is near Stittsville, about a 40-minute drive southwest of Ottawa, in Munster. It's open in June, July, August, and late September through October 31 for Halloween events. Get more details here.
At this writing, admission is $18 per person, free for ages 2 and under. Season passes are $66.67, which, if you visit a few times during the year, is worth the initial cost.