Kids love getting mail, and what better way to encourage them to read than to get them their very own magazine subscription?
These award-winning Canadian and American titles for children of all ages aim to entertain and educate kids about health, literacy, science, history and the world around them.
Babybug
Ages 0–3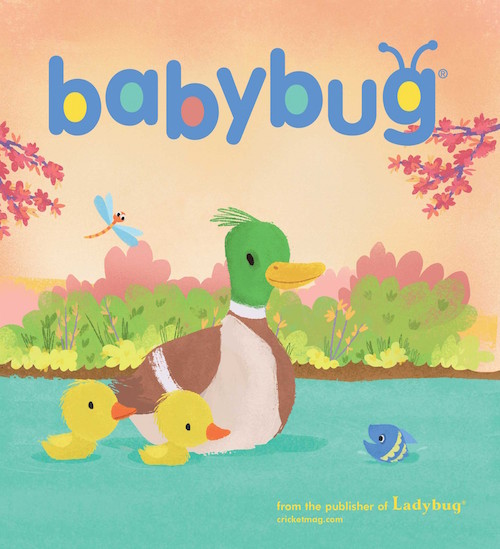 The US-based Babybug is eye-candy for little ones and new caregivers alike—no wonder the American Parents' Choice Foundation gave it a gold award this year.
The wonderful, colourful illustrations certainly draw the eye, while the songs, poems, and stories are simple yet meaningful. The texts are meant to inspire participation; for example, repeating street sounds as written in the magazine, or singing along to the songs (web links to recordings are provided, just in case).
Babybug is a delightful read and a lovely way to introduce new works to a caregiver's repertoire.
Chirp
Ages 3–6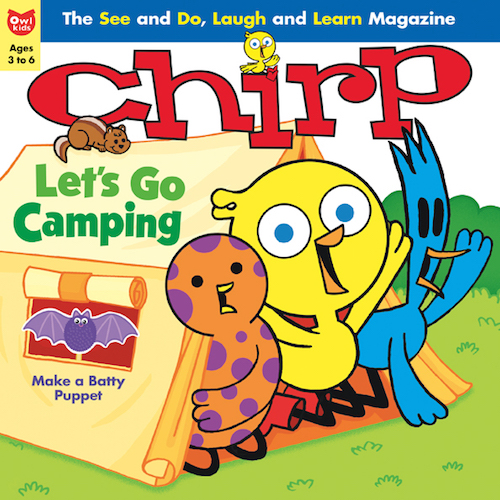 Chirp, from Owlkids Magazines, is one of two Canadian magazines to receive a gold honour from the Parents' Choice Foundation and recipient of a starred review from The Canadian Children Book Centre's Best Books for Kids & Teens 2015.
It engages with readers and inspires them to read, write, and explore each issue's theme, from reptiles, to trains to neighbourhood heroes. Puzzles, crafts, comic strips, and stories and illustrations by some of the continent's most beloved authors and illustrators mean every issue is packed with goodness.
National Geographic Little Kids
Ages 3–6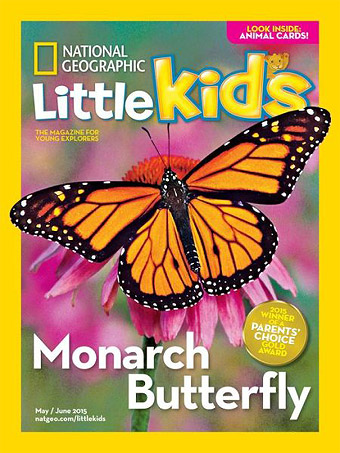 National Geographic Little Kids and its sister publication National Geographic Kids are multi-award-winning American magazines—most recently scooping up a Parents' Choice gold and silver honour—that bring home the animal world through amazing photos, articles and fun facts.
Little Kids adds learning games to the mix as well as age-appropriate descriptions, like comparing an animal's size to that of a child.
WILD
Ages 5–12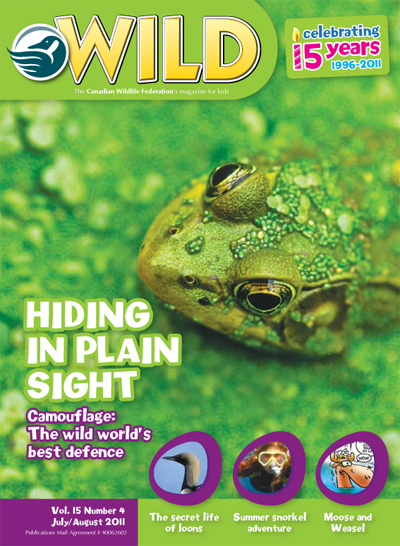 Published by the Canadian Wildlife Federation, WILD's mission is to get children interested and intrigued by the great outdoors. Hot topics like extinction, environmental activism and conservation are packaged in easy-to-digest morsels, like comic strips, puzzles and feature stories, with some really catchy coverlines, such as "Why do some species bash their skulls at mating time?"
A nice switch-up: every spring, one issue of WILD is written entirely by kids.
chickaDEE
Ages 6–9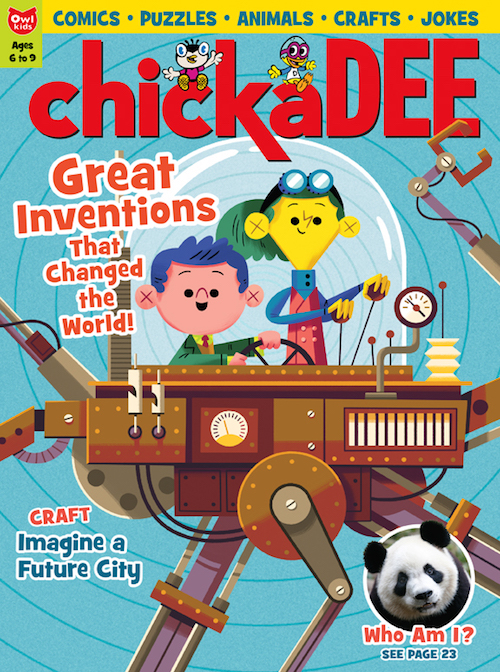 When kids reach grade school, their minds are buzzing with questions and ideas, and they are taking in everything and anything to make sense of the world around them. Canadian chickaDEE—the next step up from Chirp in the Owlkids family—runs with that and gives kids what they want: puzzles, experiments, factoids, crafts and certainly plenty of stories to satisfy those curious and developing minds.
National Geographic Kids
Ages 6–14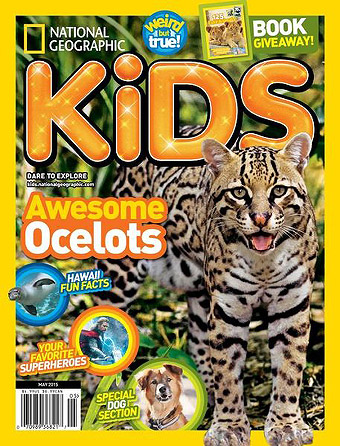 Curious minds graduate out of National Geographic for Little Kids and directly on to National Geographic Kids, a Parents' Choice Award publication for the older set. Stories touch upon animals in their habitats and delve into the latest tech talk in a way that fascinates and educates.
Kayak
Ages 7–12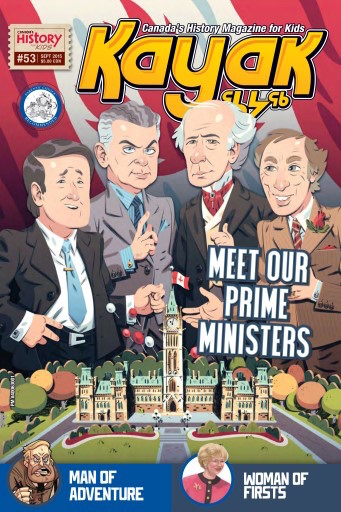 Published by Canada's History Society, Kayak delves into our collective past to tell the country's stories: the good and the bad, the renowned and the unknown, the near and the far.
From the flag turning 50 and other Canadian symbols, to the Titanic and other water disasters, Kayak promotes the past with lots of illustrations, historical photographs, and explorations on a theme.
ZAMOOF!
Ages 8-12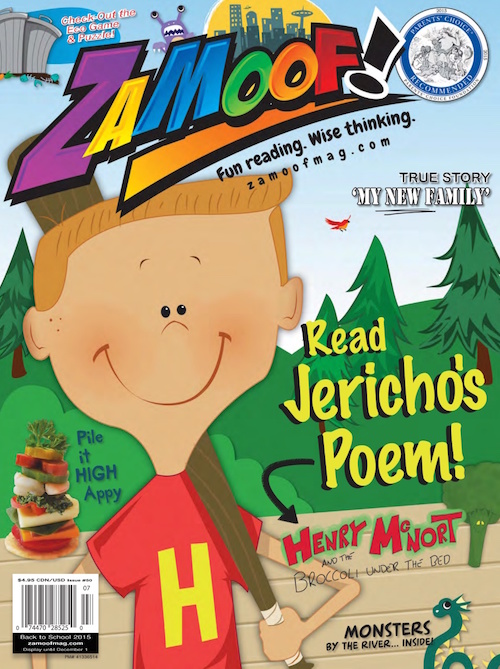 Talking health with kids is not exactly an easy thing, which is why ZAMOOF! is a big help. Set on the planet Glak in the bustling metropolis of ZAMOOF!, the magazine moves between fitness, personal health, nutrition, bullying and more.
Each issue of the Canadian magazine includes real stories and healthy recipes as well as perennial features like comics, riddles, and contests.
Brainspace
Ages 8–14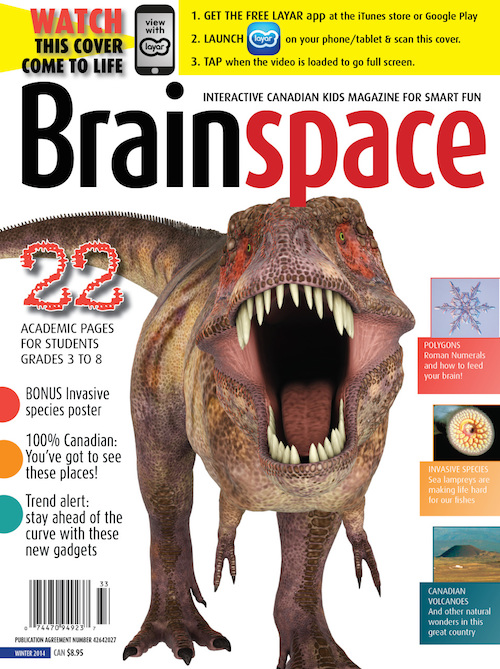 The second Canadian magazine to receive gold from the Parents' Choice Foundation, Brainspace uses children's beloved mobile devices to entertain and educate. The traditional paper magazine is packed full of articles, comics, photos, graphics and more about the subjects kids study in school, from history and chemistry, to language and botany.
But here's where it gets cool: when an Apple- or Android-based device hovers over certain images, the content comes to life via audio and/or video. Watch a volcano explode or hear a lecture on Paleolithic art, for example. An ingenious use of augmented reality.
OWL
Ages 9–13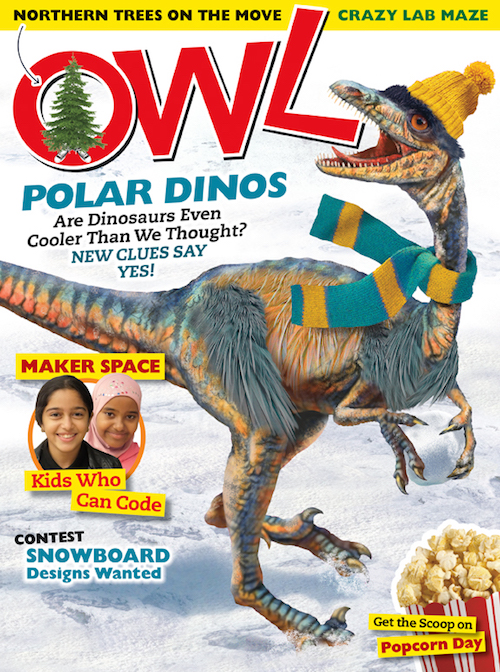 The Canadian magazine may be celebrating its 40th birthday in 2016, but inside OWL still beats the heart of a tween!
The most mature publication in the Owlkids line of magazines (which includes Chirp and chickaDEE), OWL mixes science, nature and technology, presented in formats ranging from features and experiments to quizzes and comics, is a team effort; the magazine's staff consults with educators and a kids-only advisory team to make sure they get it right. Tons of photos, tight writing and fascinating facts keep both boys and girls eagerly awaiting the next issue.
READ MORE LIKE THIS:
• 24 must-read books for school-age children
• 6 great book series to read together with your kids
• 5 ways to engage kids who hate to read

Sign up for our newsletters to get parenting and family fun articles delivered to you!