Everyone's Irish on St. Patrick's Day! We've rounded up some great crafts, recipes, and activities to help you get in the spirit. It's time to celebrate all things Irish!
Put on your finest green duds, and get ready to celebrate with these kid-friendly ideas for St. Patrick's Day fun.
1. Go on a St. Patrick's Day scavenger hunt.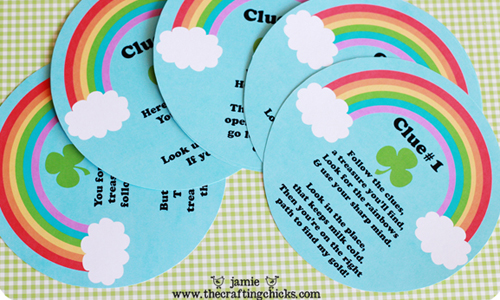 We adore this idea from The Crafting Chicks, designed to send your wee ones on a scavenger hunt to find their very own pot of gold. This is a great problem-solving activity for kids, as they'll have to work out a series of clues to find the big treasure at the end.
We'll be filling our "pot of gold" with small treats, bubbles, stickers and other little surprises. Bonus: you can download and print the clues from The Crafting Chicks for free!
Head over to The Crafting Chicks for more details.
2. Make an end-of-the-rainbow twirler.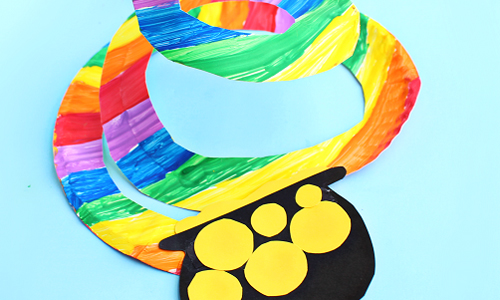 What would St. Patrick's Day be without a few cheery rainbows? This simple painting project from Crafty Morning is a fun and easy way to decorate your home for the big day, using materials you probably already have on hand. You can also have your kiddos paint the beard on a leprechaun with Crafty Morning's recipe for DIY puffy paint.
Visit Crafty Morning for the step-by-step instructions.
3. Eat shamrock cinnamon rolls.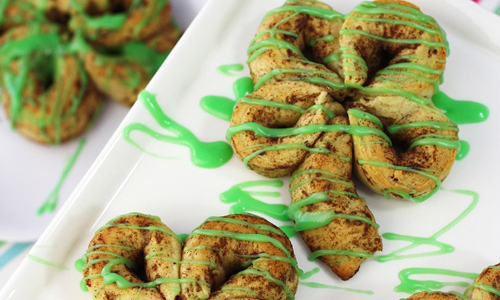 What could be easier than this sweet St. Patrick's Day treat from The Celebration Shoppe? All you need is a tube of your favourite cinnamon roll dough (or you can make your own from scratch) and a bit of green food colouring. Let kids get in on the fun and have them arrange the dough in shamrock shapes before baking.
Head over to The Celebration Shoppe for details.
4. Read Fiona's Luck by Teresa Bateman and Kelly Murphy.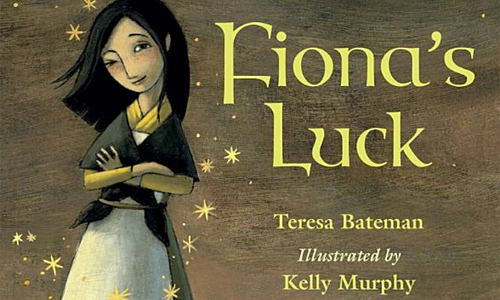 When the king of the leprechauns locks up all of Ireland's luck to keep it from "the big folk," a young woman named Fiona must try to outwit him and get it back. With its whimsical illustrations, this sweet folktale is sure to be a big hit all year round.
Buy Fiona's Luck from ChaptersIndigo.
5. Watch The Secret of Kells.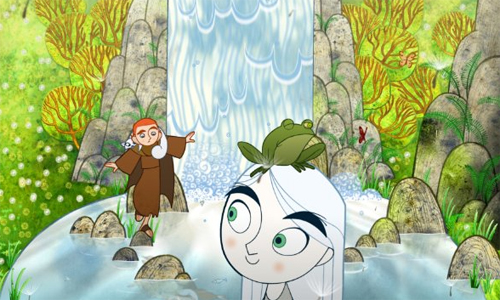 This Oscar-nominated animated film follows the story of Brendan, a young boy who encounters the famous Book of Kells and must go on an epic quest to help finish the medieval Irish manuscript before his village is raided by Vikings. With plenty of Celtic mythology and themes of bravery and friendship, the whole family will be spellbound by this magical flick.
Buy The Secret of Kells from Amazon.ca.
6. Listen to The Irish Rovers' "The Unicorn".
This classic song by The Irish Rovers was actually written by famous children's author and poet Shel Silverstein. Telling the story of Noah and the animals on the Ark, this catchy tune has been a family favourite since the 1960s. Teach your wee ones the actions to go along with each animal, and don't be surprised if it's added to your daily music rotation!
Hear "The Unicorn" on YouTube.
7. Play shamrock tic-tac-toe.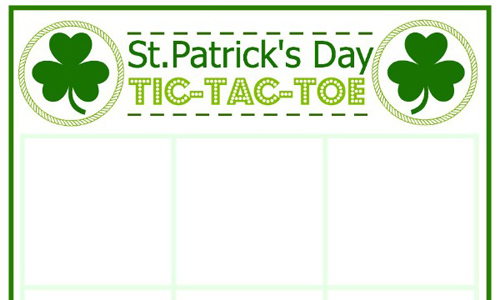 Will your shamrocks bring you the luck of the Irish? This cute (and free!) printable from Or So She Says is an oh-so-easy way to keep little ones entertained while they snack on their shamrock cinnamon rolls. For a fun twist, you could also let creative kiddos paint shamrocks onto smooth pebbles and then play with the pieces.
Download printables at Or So She Says.
Read more:

Sign up for our newsletters to get parenting and family fun articles delivered to you!