This post is sponsored, but the opinions expressed are our own. Help! We've Got Kids is a free resource, supported by advertising from relevant sponsors.
Searching for last-minute camps this summer? Not to worry! You can still find some awesome camps, including these girls-only STEM camps.
The camps below are all beginner-friendly, offering collaborative, hands-on learning in tech and coding skills as well as some inspirational big-picture thinking—encouraging kids to create tech-based projects that express their creativity and have the potential to change the world.
Coed camps are available, too. All camps take place in downtown Toronto, near College Street and Spadina Avenue.
Need an affordable option? Look into full and partial scholarships for these camps.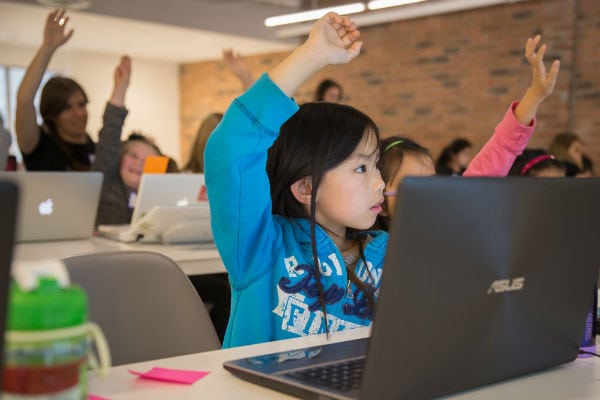 Webmaking Camp
Use technology to change the world! At this fun camp, kids ages 9–12 choose a social cause, like bullying or body image, and work in groups to build am inspirational website to support their mission. They'll use HTML and CSS, design logos, conduct market research, and learn about UI/UX. Included is an informational offsite trip to a local tech company. Laptops are provided.
Weeks available: 
July 16–20
 (coed) or 
August 20–24
 (girls only)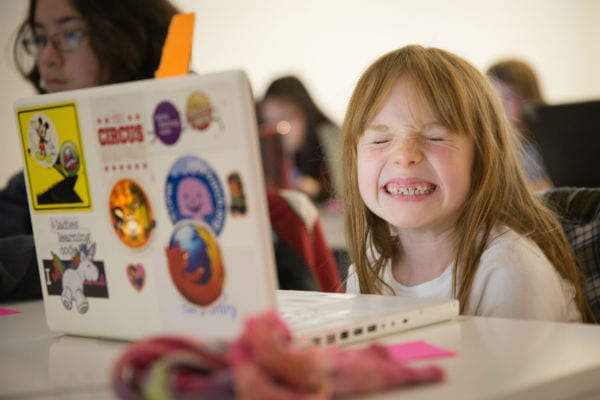 Gamemaking Camp
At this week-long camp, not only do kids learn to create their own digital games—complete with soundtracks, sound effects, and character development—they'll also get to visit a game development company to see how games are created in real life. Parents are invited to test out the kids' game demos at the end of the session. For ages 9–12. Laptops are provided. Bonus: an amazing 4:1 camper-to-instructor ratio.
Weeks available:
July 2–6
 (coed) or 
August 6–10
 (girls only)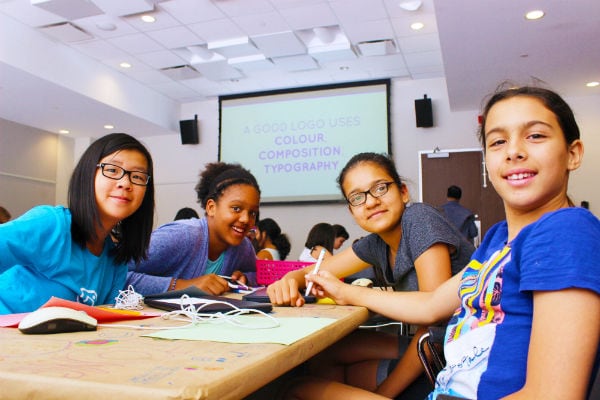 Digital Design Camp
Working collaboratively, campers (ages 6–8 or 9–12) develop a branding strategy for a company based on company values and mission statements. Together with their teammates, they develop a style guide, design logos and business cards, design and code the company's website, and even design their company's workspace! An offsite trip to an actual local startup company is part of the research process. Laptops are provided.
Weeks available: 
July 23–27
 (girls only; ages 6–8), 
July 30–August 3
 (coed; ages 9–12); 
August 13–17
 (coed; ages 6–8)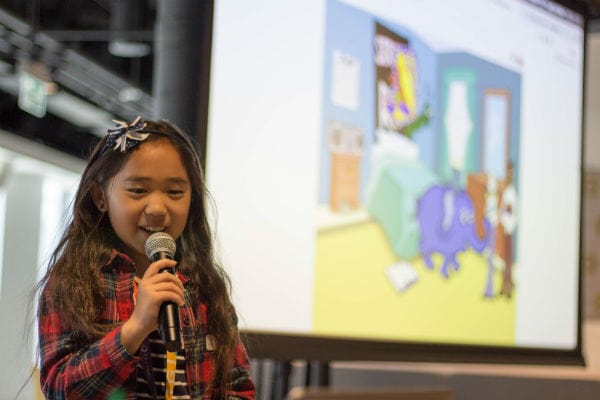 Entrepreneurship Camp
Catch the entrepreneurial bug at this exciting camp for ages 9–12 that inspires kids to imagine a business and create it from the ground up, with close mentorship from camp instructors. Kids create business models for their startup company, write elevator pitches, design branding materials, and code and design a website. During the week, campers will pitch their ideas to a Dragons' Den–like panel of "investors". Laptops are provided.
Weeks available:  
July 9–13
 (girls only) or 
August 27–31
 (coed)
Girls Learning Code is dedicated to coding education for girls in Canada and to teaching digital skills as tools for empowerment. Its Summer Technology Camps in Toronto and Vancouver provide girls between the ages of 6 and 12 the opportunity to work together to use technology as a tool to change the world. Coed camps for boys and girls are offered via Kids Learning Code. See the full list of all summer coding camps.