This weekend is full of colour as celebrations of Holi get in full swing, and ancient aquatic creatures and costumed cosplayers invade the GTA! Click on the link to jump to:
Check out the full events calendar for more ideas.

Weekend Events in the GTA – March 23 & 24, 2019
This dance party celebrating Holi is open to everyone, regardless of age, culture, or nationality. Dress in white and get covered in Gulal (coloured powders) while dancing to Bollywood, Bhangra, and Top 40 tunes. Saturday
Chocoholics with an ear for music can satisfy both their cravings when they enjoy some tasty treats while listening to the York Harmony Chorus. Don't forget to check out the vendor bazaar. Saturday
Tour Maple Valley and enjoy Sugar Shack demonstrations, games and stories around the campfire, crafts, and live music and a pancake feast. Saturday
Put on your best Cosplay and enjoy the comic books, toys, anime, manga, and so much more that ComiCon has to offer. Sunday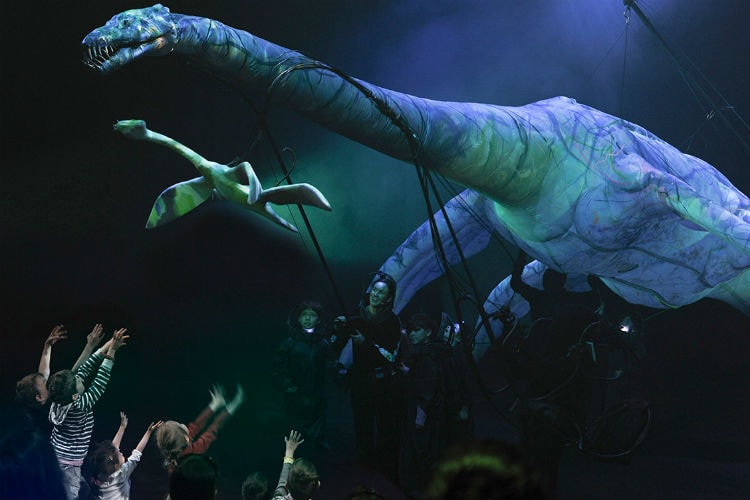 Actors, technology, puppets, and science come together to create an exciting, immersive experience, exploring unknown ocean depths of prehistoric times. Sunday
Parents will love all the cottage info, while kids will get to enjoy the "campsite", hop on a dinghy, and enjoy arts and crafts in the Family Activity Centre of the Spring Cottage Life Show. Thursday to Sunday
The Festival of Colours is celebrated with Bollywood music and a DJ, food, entertainment and, of course, unlimited colours. Sunday
Kids in grades 3 to 9 will learn how to develop a mindset of exploration, innovation, creation, and solution-based skills in this unique approach to mathematics. Sunday
Win prizes, get your face painted, enjoy Indian food and Bollywood dances, and, most of all, get colourful, in this celebration of Holi. Sunday
Durham Storytellers bring tall tales of Lakeview Park to life in honour of World Storytelling Day. Local artist Eric Sangwine will create colourful depictions of the stories told. Sunday
---

For discounts of up to 40% on things to do in Toronto, sign up for the Help! We've Got Kids Family Pass.
---
Sugar Shack Events – March & April 2019
Here's a round-up of the sweet maple events throughout the month and into April.
Have fun with horse-drawn wagon rides, games, crafts, fireside maple syrup production demonstrations, and tasty pancakes with syrup. March 8–31
Ride a wagon to the sugar shack and see how maple syrup is made. Warm up beside the bonfire as you taste fresh sap and syrup. March 8–April 7
Stuff yourself at the indoor pancake house or take a train or wagon ride, then warm yourself at the sugar bush campfire. Kids will enjoy the colouring station and Barnyard Playland. March 9–April 14
Explore log cabins, museums, and hiking trails, or enjoy a wagon ride, hot drinks, sap and syrup samples, and delicious pancakes with pure maple syrup. March 9–April 7
Enjoy pancakes, maple syrup, demonstrations, wagon rides, and fun activities at Bruce's Mill, Kortright Centre, and Terra Cotta Conservation Area. March 9–April 7

Coming Next Weekend – March 30 & 31, 2019
Next week you can celebrate Earth Hour, get in amongst the reptiles, and get ready for some backyard living!
---
Don't miss out!
You can get articles like this one, along with giveaways, special offers, and guides to March break and more, directly to your inbox by signing up for the HWGK newsletter.