It's already that time of year again! The Ex is back in a big way, with new rides, awesome entertainment, and fabulous food!
There is so much to do at the CNE for all ages, and kids have a smorgasbord of fun at their fingertips, everywhere they turn.
Be sure to check out these ticket deals at the CNE to save!
Kiddie Midway Rides
Little kids will love the Kiddie Midway, with 30 rides including the Wacky Worm Coaster, the Kite Flyer, the Lollipop Swing, and the classic Merry-Go-Round. Those 36" and taller can also enjoy the Sky Ride over the CNE grounds, and the Mardi Gras mirror fun house. And height restrictions continue up from there.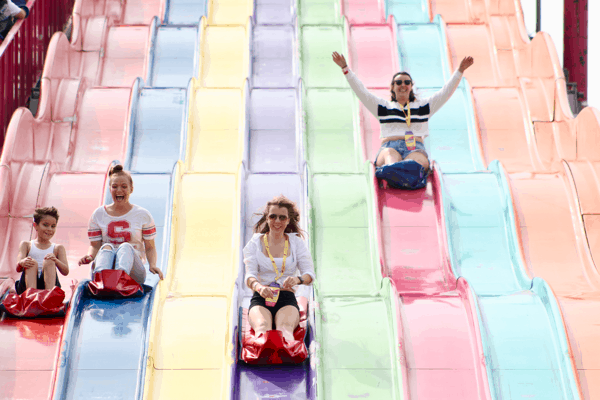 Kids World
Music and Meet-and-Greets with Alvin and the Chipmunks, Bob the Builder, Miss Persona, Thomas and Friends, Paw Patrol and more take place at Kids World (located near Dufferin Gate). A Silent Disco takes place here every day from 4 – 6 pm (and elsewhere on the grounds in the evening). Fun experiments with Mad Science, pizza making and art workshops are constantly taking place, and there's even a playground.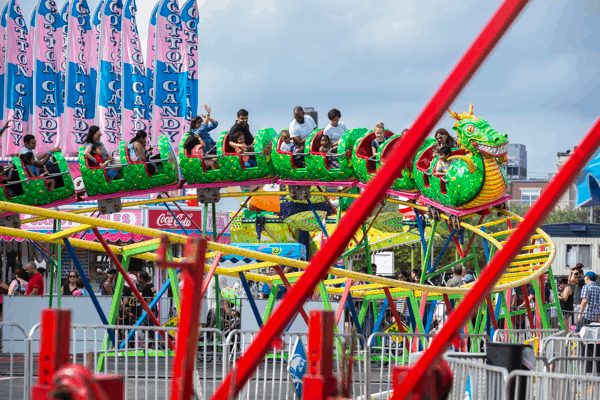 Live Shows
As well as the shows at Kids World, the CNE offers live entertainment like concerts by Johnny Orlando, Walk Off the Earth, A Tribe Called Red, and BOYSTORY, performances by differently-abled breakdance crew Ill-Abilities, and the Rising Star Talent Competition. And Busker's Corner features strongmen, fire, stunt, and acrobatic acts.
Canadian International Air Show
Of course, the loudest live show at the CNE is always the Air Show. To celebrate 70 years of aeronautical entertainment, the Canadian International Air Show welcomes back the Royal Air Force Acrobatic Team, The Red Arrows, after 17 years. And annual favourites the Canadian Forces Snowbirds will be performing, as well.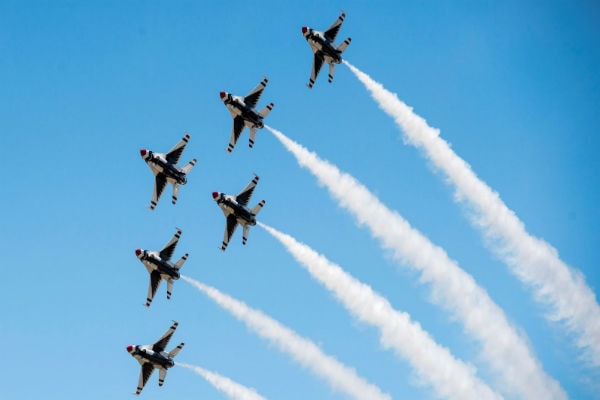 Godzilla on the Water
The air show won't be the only big thing on the waterfront this CNE. Greet this 30-ft inflatable replica of Godzilla up close and in person with a free canoe ride being offered by Toronto Adventures.
The Farm
The Better Living Centre hosts The Farm, which includes around 140 animals, a corn maze, a giant, 100-tonne sand sculpture (and sand sculpting workshop for kids), a kids' interactive "AgVenture", and the opportunity to meet the animals and see demos of sheep shearing and cow milking.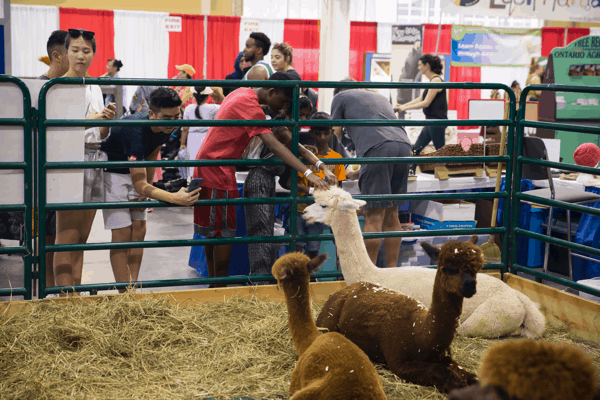 Animals
It's wonderful to visit our farm friends but animal lovers need not stop there. The Super Dogs are back and this year's show is entitled Abracadabark, incorporating magic from pooches and their people. The Cat Show also returns – for its 48th year! – on Aug. 24 and 25 at Café Soleil, and will feature more than 125 cats in competition.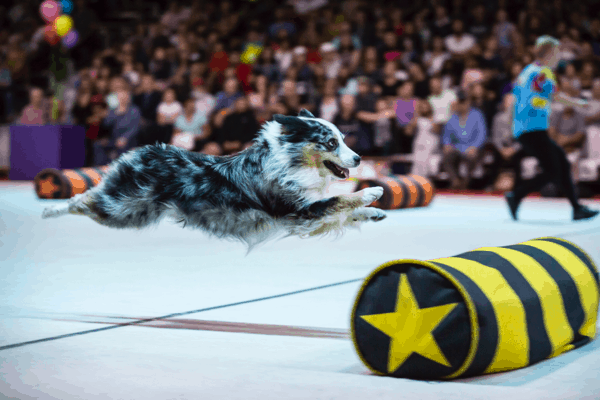 Gaming Garage
Just TRY and tear your older kids away from the CNE Gaming Garage. Doubling the number of pinball and arcade machines, the Garage also offers old-school board games, Dungeons & Dragons, interactive Virtual Reality, trading card games like Magic and Yu-gi-oh, and first access to pre-market video games.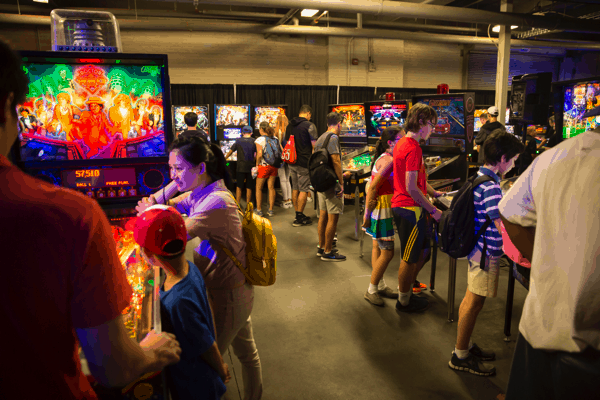 Fan Expo
The same kids who love the Gaming Garage will likely also love Fan Expo Day at the CNE on August 19. As well as super heroes galore, there will be celebrity cars to see, like the DeLorean from Back to the Future, Herbie the Love Bug, and vehicles from Jurassic Park. Dress up and join the fun!
Food
This year, the EX goes easier on your wallet and offers food items for Under $6 in the 6. An East Coast Kitchen Party kicks off Opening Weekend, the Food Truck Frenzy takes place from August 22 – 26, and schnitzel and Oktoberfest close the CNE. And for sure there will be some (as yet unrevealed) wacky treats offered, as is the signature of the EX.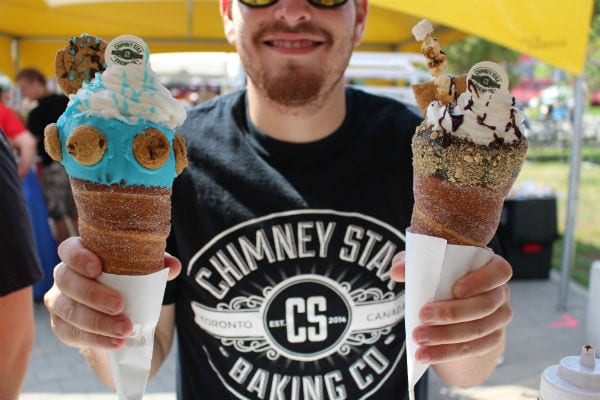 Topping last year's most outrageous food concoctions is a sport at the CNE. (Photo: CNE)
Details
Dates: August 16–September 2, 2019
Hours: 10 am–midnight daily; 10 am–9 pm Labour Day
Address: 210 Princes' Blvd, Toronto, ON M6K 3C3
Public Transit: Take the Lakeshore West GO train to Exhibition or take TTC 511 Bathurst or 509 Harbourfront streetcars to Exhibition Loop (east end of CNE) or 29 Dufferin bus to Dufferin Gate Loop (west end of CNE).
Parking: Parking on CNE grounds is very limited due to construction and costs $30–$35/day (get detailed parking information)
Admission: Regular admission is $20 for youth and adults ages 14–64, $16 for seniors and kids ages 5–13, free for ages 4 and under; $59 for a family pass (2 adults + 2 kids or 1 adult + 3 kids). Buy tickets for the CNE online to avoid lineups.
Ticket Deals: Download a free Kids' Pass before August 15. General Admission tickets and Ride All Day Passes are offered at discounted prices if purchased before August 16. Also check out all special ticket offers, including the $10 Opening Day Deal, the Kids' Toonie Monday ($2 admission for kids ages 13 and younger) and the $9 Nights, for admission after 5 pm for all ages.
Contact: For more information about scheduled events, attractions, and visitor information go to TheEx.com or call 416-263-3330.